John Tavares set to make preseason debut against the Sabres in St. Thomas: Maple Leafs pregame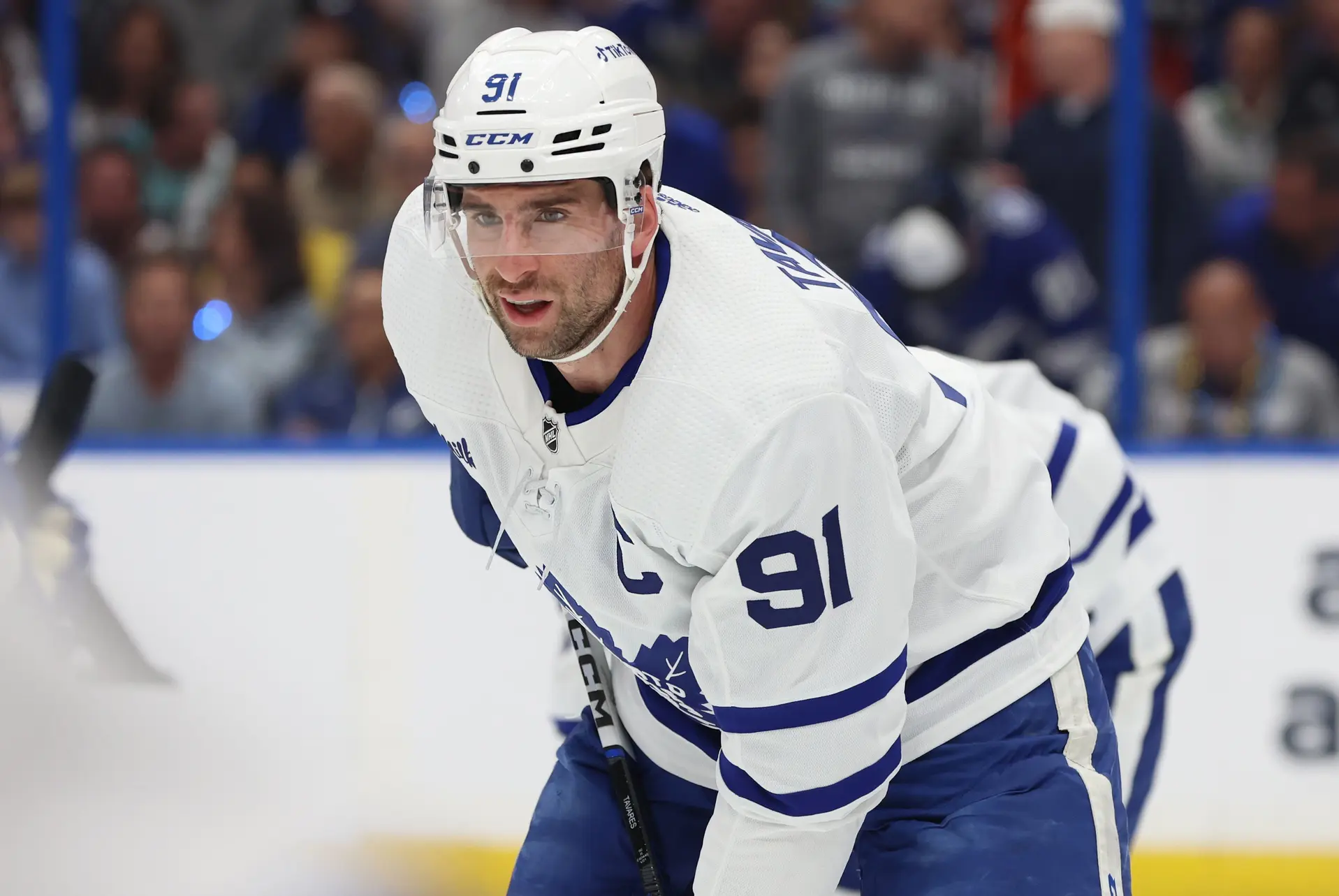 Photo credit:Kim Klement-USA TODAY Sports
After missing the first two preseason games against the Ottawa Senators, captain John Tavares is set to make his debut against the Buffalo Sabres in St. Thomas, Ontario for tonight's Kraft Hockeyville game.
Dropping the first two preseason games, the Maple Leafs will be going with yet another different-looking lineup as we move through training camp.
Tonight's lineup will feature a handful of everyday NHL players, with some of the Marlies' players getting another look.
Maple Leafs' lineup:
The post below from the Toronto Maple Leafs' X account shows the roster for tonight's Kraft Hockeyville game…
According to David Alter of The Hockey News, these were the line rushes for both groups at yesterday's practice…
Just basing it off of the line rushes in practice and the roster for tonight's game, we'll finally get to see the Knies-Tavares-Lafferty line make their debut, along with Max Domi and Nick Robertson more than likely on a line together with someone in the middle of them, possibly Easton Cowan? We'll have to wait and see.
Opponent's lineup:
Toronto's opponent for tonight, the Buffalo Sabres, will be bringing along a similar lineup to them in regards to playing a handful of everyday NHL players, with the rest being AHL/depth guys.
The Sabres' lineup tonight is headlined by Dylan Cozens, Tyson Jost, Peyton Krebs, Victor Olofsson, Owen Power and Ukko-Pekka Luukkonen.
Players to watch:
There are a couple of players/lines to watch in tonight's game.
As I mentioned above, we finally get to watch the Knies-Tavares-Lafferty line debut in a game this preseason after only taking line rushes in practice. I don't know how long they'll stick together, but it's worth a shot to see if there is any chemistry between all three players.
Another player to watch is Easton Cowan. Now, he isn't going to make the Maple Leafs' roster out of camp, but given that he has earned an extended look and was practicing with the big guys in group two during yesterday's practice, shows that he has not only impressed a ton of Maple Leaf fans but the coaching staff too.
The McCabe-Klingberg pairing is another thing to watch for in tonight's game. I don't think Klingberg was all that impressive in his first game, but I'll admit, he looked like he settled in a little bit as the game progressed. This is likely going to be Toronto's second pair come opening night, so they're going to have to get the chemistry going.
You can catch the game tonight at 6:30 pm ET/3:30 pm PT on Sportsnet One.