Johnston: Toronto Maple Leafs could hire new general manager 'within days'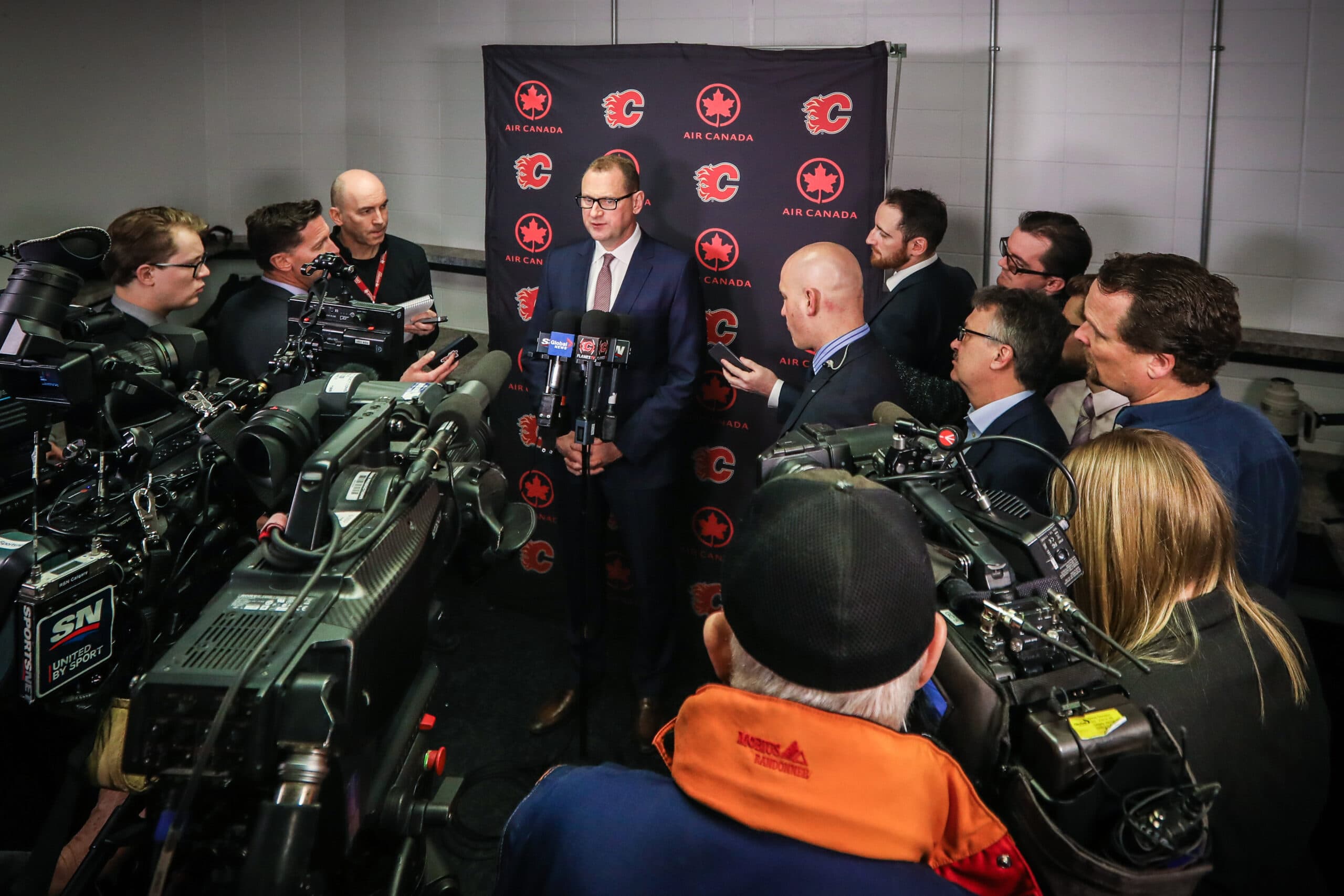 Photo credit:Sergei Belski-USA TODAY Sports
Things are starting to heat up in Toronto as the Maple Leafs near hiring their 18th general manager in franchise history.
On Friday,
insiders Elliotte Friedman
and
Frank Seravalli
both reported that there were a number of candidates highlighted a few names that cropped up beyond Brad Treliving including Marc Bergevin, Jason Botterill and Peter Chiarelli.
With the Leafs clearly looking for someone with experience, it's no surprise that these are some of the names involved. But on Thursday, it was Chris Johnston who had also dropped some interesting news: the Leafs could be wrapping up their general manager search sooner, rather than later.
Johnston: They're almost doing it in reverse order of what other teams are doing where they take a wide list and shrink it down to their one. The Leafs, I'm not saying have started at one, but I think they've started with a handful of really attractive candidates and they're willing to a little broader if they're totally not sure if they have what they need.

I don't think either is necessarily better than the other. I think some of having that wide swath of candidates — Pittsburgh has done this too, like Calgary — part of it is because they had time. Basically, within days of the regular season, the Penguins had fired their GM Ron Hextall, Brad Treliving and the Flames had parted ways, so they had two, two and a half months until the draft at that point. They had maybe the comfort of time.

I think in the Leafs case, we obviously recognize the time crunch and I think they have a very clear idea of what they're looking for. I think Brad Treliving fits the bill, but we'll have to see. I don't know how those interviews went, I don't know how he was perceived, I don't know how he came across during those interviews.

…

McKenzie: Is it kind of tricky to dictate a timeline as to how long it might take?

Johnston: It is, but I think it could happen within days, or a week, say. I don't see this stretching into June, or too far into June, which is a little less than a week from now. I think by necessity of their situation, they need to address it quickly. Unless there's a curveball, or they really go through the first set of interviews and they're like "you know what, we just don't have the right person." Maybe they have to take a step back and consider some other options. Assuming there aren't any curveballs here, I think it could be done really quickly.
---
Zach Laing is the Nation Network's news director and senior columnist. He can be followed on Twitter at
@zjlaing
, or reached by email at zach@thenationnetwork.com.
---