Joseph Woll confirmed as Maple Leafs' starter after goaltending debacle, Ilya Samsonov done for regular season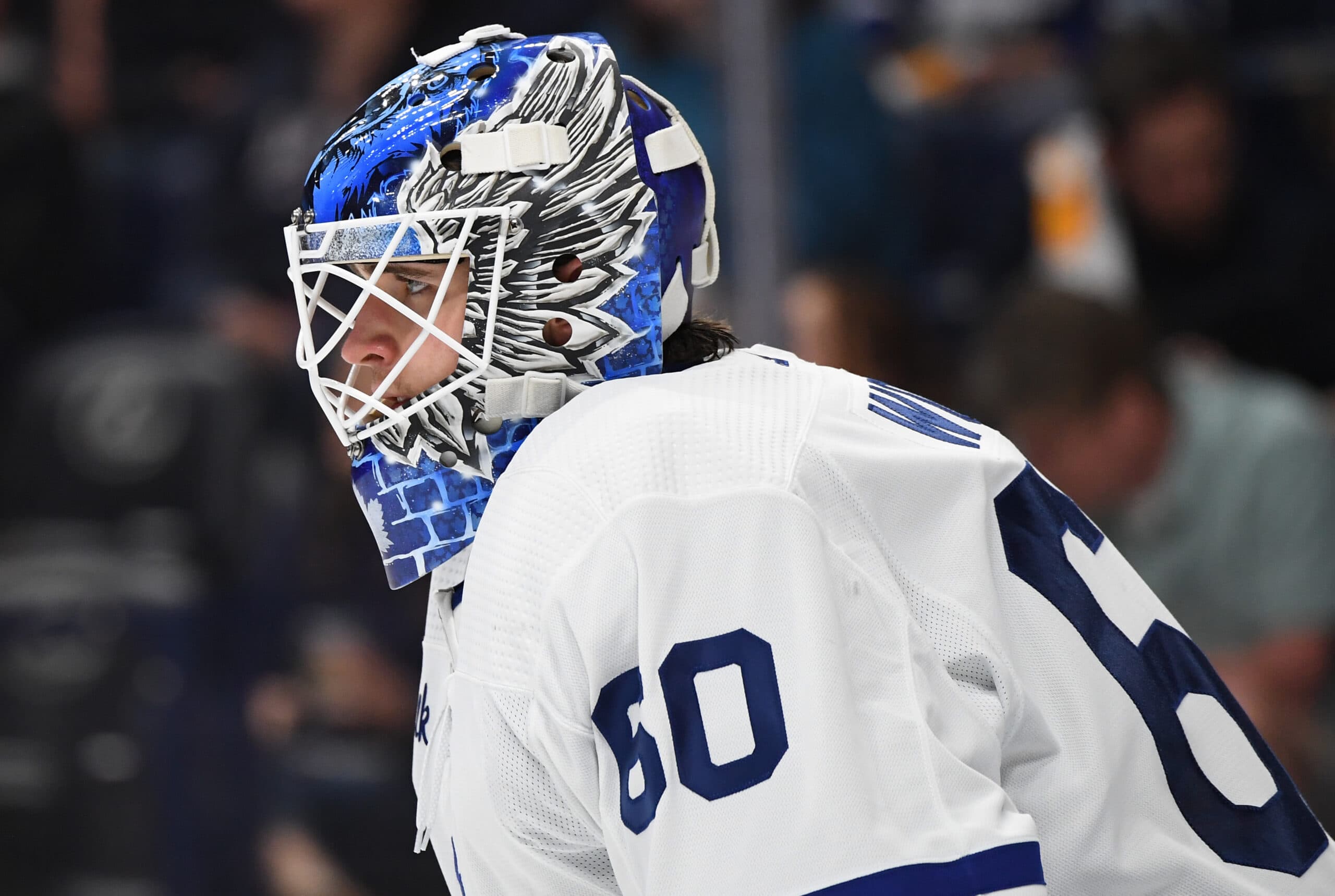 Photo credit:Christopher Hanewinckel-USA TODAY Sports
When it comes to the Maple Leafs, goaltending is always a hot topic. And it was especially that on Tuesday.
After Monday's game against the Florida Panthers, it was still up in the air as to who would start the next night vs. the Tampa Bay Lightning.
It was supposed to Woll, as we've known for a couple of days now. However, with Toronto signing Matthew Knies earlier on Monday, the NHL didn't allow the 24-year-old goaltender to dress, since the league didn't deem it an
"emergency" call-up
.
So the Maple Leafs entered Tuesday not knowing who the starting goaltender would be come 7 p.m. in Tampa.
Toronto began the day with two mystery goaltenders, and nobody knew who they were. I mean, how could you when there are no nameplates on their backs?
But as the media do, they went sleuthing. And through that sleuthing did they find that one of those goaltenders was Matt Onuska, a 20-year-old from Waterloo, Ontario, who spent the last three seasons with the OHL's Windsor Spitfires.
The other? Samuel Richard, a 22-year-old out of the University of New Brunswick, who played parts of three seasons with the QMJHL's Rouyn-Noranda Huskies.
As the day went on, so did constant wondering for Maple Leafs fans. Who's going to start? Who's going to back-up? Why did Toronto put themselves in this position in the first place?
Well, after over five hours of questioning what might happen next, we've finally got our answer. It looks like the NHL has granted the Maple Leafs an emergency call-up as Woll has now appeared on
Toronto's roster page
.
Along with that, it looks like we might see Onuska as the backup, since he has remained on the page.
Maple Leafs GM Kyle Dubas spoke with the media ahead of Tuesday's matchup against the Lightning, confirming that Woll would start. He also confirmed that Ilya Samsonov, the Maple Leafs' backbone all season long, will not play for the rest of the regular season due to injuries.
Dubas didn't go into any detail on what type of injuries Samsonov is dealing with, according to Sports Illustrated's David Alter. But it's been clear for some time now — through watching him play — that he's been nursing some sort of injury.
This means that Woll, who's only played in five NHL games this year, will be the starter for the remainder of the regular season. After Tuesday's game against the Lightning, Toronto will travel to New York to take on the Rangers in their season finale.
Onuska is going to be backing up Woll tonight, per the Maple Leafs. This will be the third-straight game where Toronto has dressed a goaltender on an Amateur Try-Out contract. Along with that, it's likely that the Maple Leafs go with another ATO goalie for Thursday's game in New York.
The hope, though, for Toronto, and their fans, is that Samsonov is healthy for Game One against Tampa Bay. That's the most important aspect of this whole situation.