Joseph Woll: Year in review and looking forward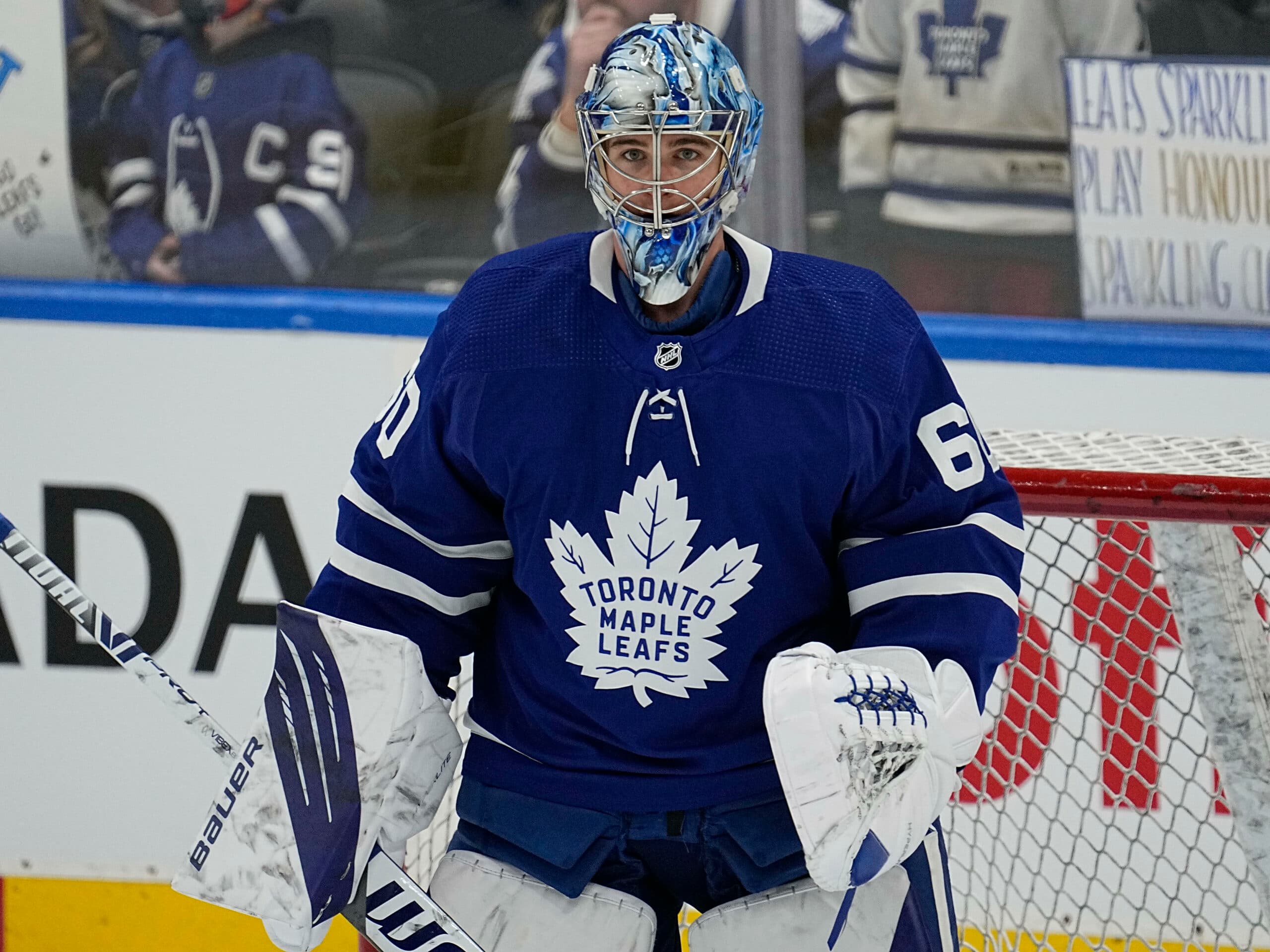 Photo credit:John E. Sokolowski-USA TODAY Sports
With Kyle Dubas gone, many have spent the last month or so ruminating on his best and worst moves as General Manager of the Toronto Maple Leafs. One move that doesn't get nearly enough credit as it deserves occurred in February 2022 when he signed Joseph Woll to a three-year extension averaging only $766,667 a season.
While the sample size may still be small, the young netminder has looked absolutely brilliant thus far in his NHL career, achieving a remarkable .924 save percentage across 11 games. He even held his own when thrust into the playoffs following Ilya Samsonov's injury, with his .915 save percentage across four games keeping the Maple Leafs in every contest despite the offense drying up. While he entered the 2022/2023 season as the Leafs' fourth string netminder, an eleven game AHL win streak, combined with the aforementioned impressive NHL netminders got Woll but upped to number two on the depth chart by season's end.
Toronto's investment in drafting and developing a large number of goalies in recent years may finally be paying off. Over the past seven seasons, the Maple Leafs have drafted six goalies, compared to only two in the seven seasons before that. Joseph Woll's emergence alongside the assembled collection of young netminders within the Maple Leafs system has put the future in doubt for last year's season-opening tandem of Ilya Samsonov and Matt Murray.
Despite both goalies putting up respectable stats when healthy, including Samsonov finishing top ten in nearly every major statistical goaltending category, Joseph Woll's bargain contract and stellar play has got to have Brendan Shanahan and Brad Treliving wondering what to do. 
Between losing his position on the team to Woll, and recurring injury concerns, it's likely that Matt Murray has already played his last game for the Maple Leafs. Whether a trade, buyout, or stint on LTIR is in his future, remains to be seen. Restricted free agent Ilya Samsonov on the other hand, creates a much more complicated conundrum.
If the Maple Leafs front office does consider Joseph Woll to be their goalie of the future, then there may be some hesitation towards offering Samsonov a long-term extension. A short term deal could allow Toronto to run the two netminders out in tandem until Woll proves he's ready to be the full time starter, with Samsonov instantly becoming one of the league's best backups. The only downside to that is with the Russian netminder just a single  year away from UFA status, a short term deal would likely cost Toronto close to $5 million per year, a less than ideal price for a tandem netminder, and an unacceptable price for a backup.
With extensions for Auston Matthews and William Nylander on the horizon, Toronto will want to take advantage of Woll's cheap price. Whether that's as the starter, backup, or a tandem netminder depends entirely on how much the front office trusts Woll going forward. If Woll and Samsonov are indeed the two goalies on Toronto's roster to start next season, it would instantly be one of the most interestingly volatile tandems in the league.
Should the two netminders continue to grow off the breakout success they each enjoyed last season, than the Maple Leafs could very well have one of the best (and youngest) goalie tandems across the NHL, with the Boston Bruins being a prime example of what a team could do with two talented young goalies. However, if either regresses back to their form of previous seasons, then Toronto will be forced to spend valuable assets trading for another netminder, or risk once again getting out-goalied in the playoffs.
The fate of the Toronto Maple Leafs next 2-5 seasons could very well rest on Joseph Woll's performance. If Woll comes out of the gate hot, and proves he's indeed an NHL starter, then it gives Toronto a huge advantage in negotiations moving forward, and would have a massive domino effect across the entire organization. 
Having a starting goalie making under $800k/year for the next two seasons would free up several million to spend elsewhere on the roster. It would also make other young goalies in the system such as Artur Akhtyamov, Vyacheslav Peksa, and Dennis Hildeby expendable, providing attractive trade chips for any trade deadline acquisitions.
Toronto has struggled to develop starting goalies over the last few decades, with only James Reimer and Felix Potvin coming through the system from draft pick to Maple Leafs starter since 1990. With Joseph Woll turning 25 this July, he's still young enough to leave his mark on the team and become Toronto's first true franchise goalie since the 1990's. Whether it happens or not remains to be seen, but last season gave us a glimpse of what he's capable of showing he has both the talent, and the elite nickname necessary to become a number one netminder in the NHL.