Källgren to serve as Toronto's playoff EBUG, Murray progressing, and more: Leafs Morning Skate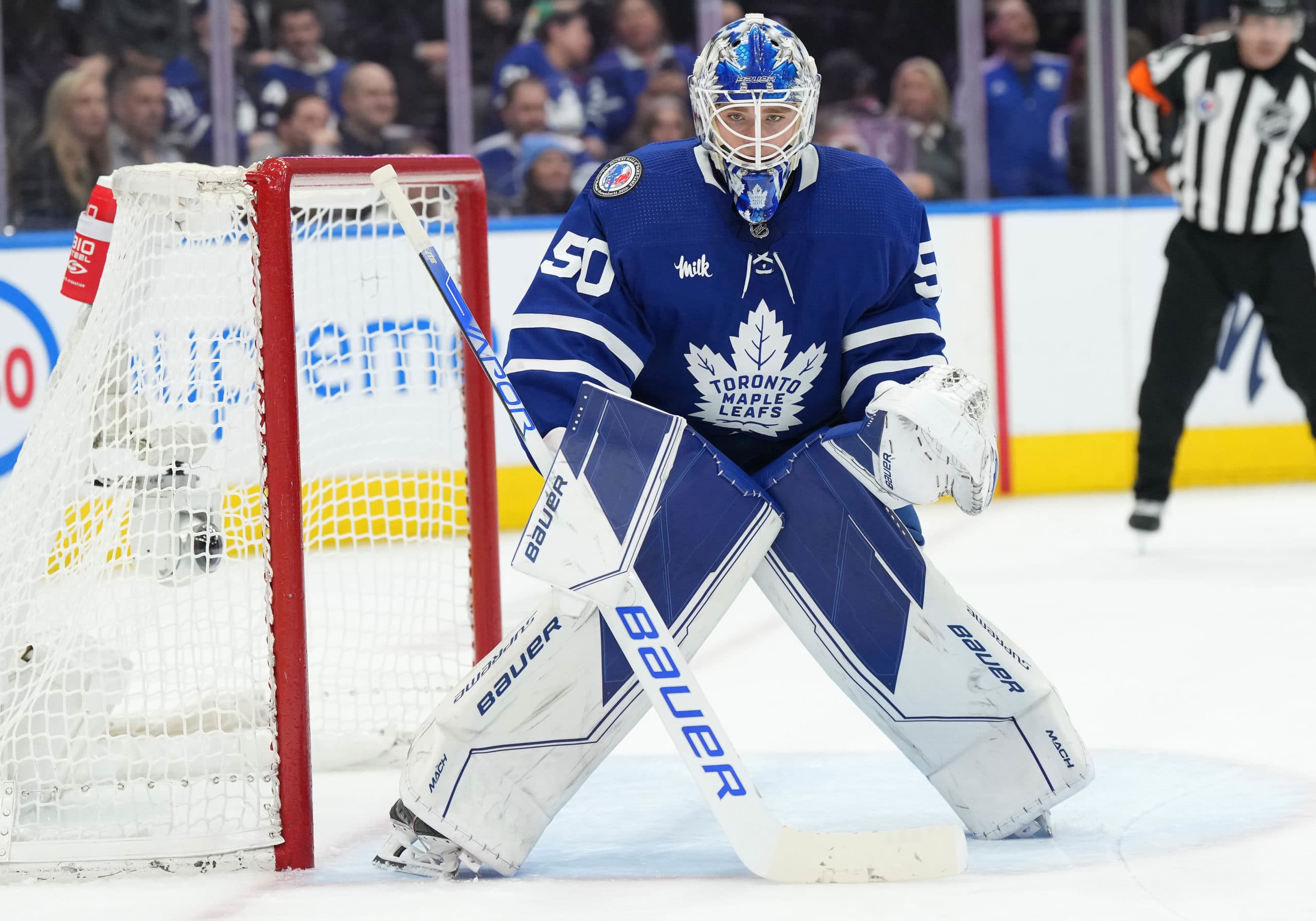 Photo credit:Nick Turchiaro-USA TODAY Sports
The excitement is in the air with less than nine hours away from puck drop for Game One between the Maple Leafs and Lightning.
Both the media and players arrived at Scotiabank Arena early Tuesday morning to begin what might possibly be a long(er) playoff run for the team. Though it was an optional skate for the Maple Leafs, there were still some players who are in the Game One lineup taking part.
Before discussing that, though, let's dive into the surprise of the morning: Erik Källgren being called up from the Marlies to serve as the Maple Leafs' playoff emergency backup goaltender.
What this essentially means is that the 26-year-old will be Toronto's third goaltender, coming into backup if Ilya Samsonov becomes injured. He's like any other EBUG, except he knows what it's like to play a lot at the NHL level.
It's not known how long the 26-year-old will remain with the Maple Leafs, but it's safe to say he'll be with the NHL club until Matt Murray returns to full health. And his status for the playoffs is still to be up in the air.
When it comes to the optional skate, it was mostly the scratches who took part. But veterans Mark Giordano, and Luke Schenn, who's playing in his first-ever playoff game with the Maple Leafs also participated in the morning skate.
Schenn, in particular, is ready to take on his former team who he won back-to-back Stanley Cups with in 2020 and 2021.
Inside Scotiabank Arena, it was a white-out with towels with the words "LET'S GO" draped over every seat in the building.
With Toronto's playoff lineup set since Sunday, it's now officially official that Samsonov will be the Maple Leafs' starter for game one. Joseph Woll will likely be the backup for the entirety of the playoffs, barring he has to go in as the starter.
Puck drop for Game One between the Maple Leafs and Lightning is slated for just after 7:30 p.m.. The tension will be high, inside and outside of Scotiabank Arena, as Toronto looks to start this series off strong.