Kevin Bieksa thinks Mike Gillis would be ideal for the Leafs because they're "right on the cusp"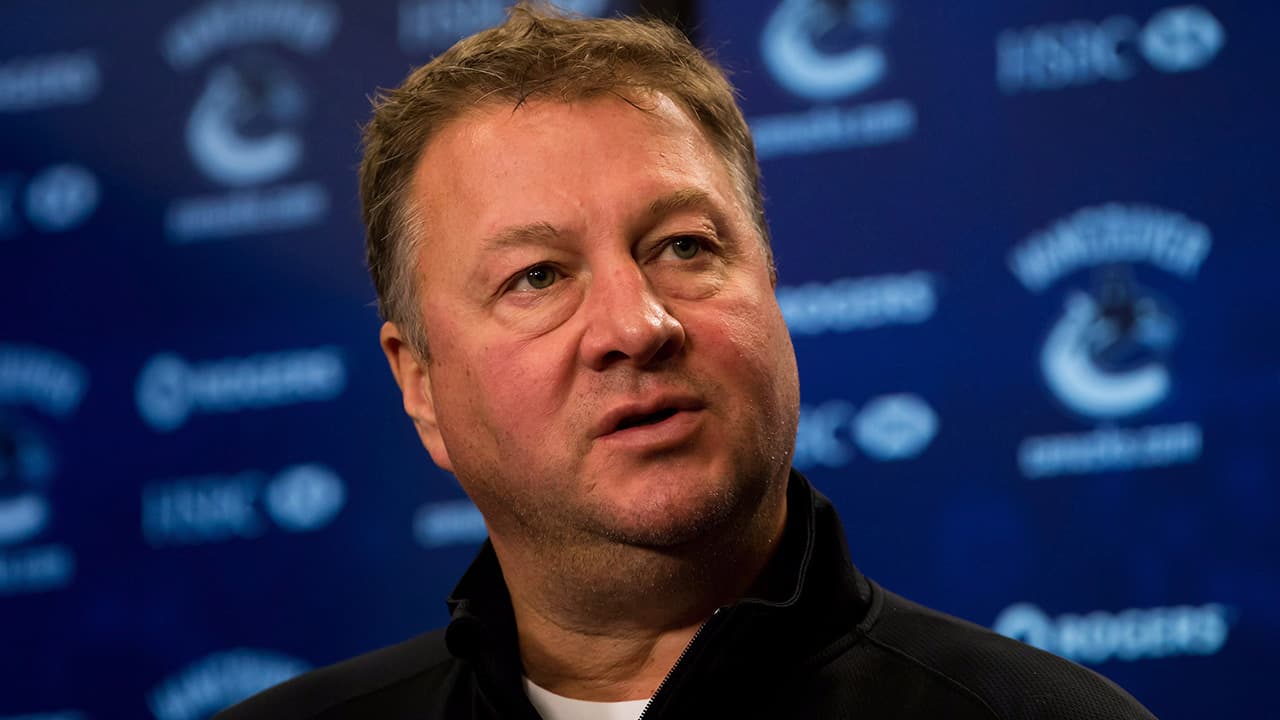 While former Calgary Flames general manager Brad Treliving appears to be the frontrunner for the vacant job in the Toronto Maple Leafs' front office, Hockey Night in Canada panellist and former NHLer Kevin Bieksa suggests a different name might be ideal for the team.
"[Brad Treliving] won't be the only guy they talk to. We mentioned Mike Gillis on the last podcast, [Kevin] Bieksa is hot on that one. The reason is that Bieksa thinks that the Maple Leafs, right now, are the same as the Canucks were in like 2009, a team that's on the cusp."
Gillis was hired as the general manager of the Canucks in April of 2008 after the team fired Dave Nonis for missing the playoffs the previous season. He subsequently opted to let veterans Markus Naslund and Brendan Morrison leave the team in free agency and he retooled the team around emerging players.
The Canucks made it back into the playoffs but lost in the first round in back-to-back years in 2008-09 and 2009-10. The team put together its best regular season in franchise history in 2010-11, winning the Presidents' Trophy with a 54-19-9 record, and they lost in Game 7 of the Stanley Cup Final to the Boston Bruins. Gillis was fired a few years later after a couple of first-round playoff letdowns.
The thing that Gillis did best during his time in Vancouver, and is the key reason behind why Bieksa would suggest him for the role in Toronto right now, was negotiating long-term contracts for key players.
Gillis, who was a player agent before he joined Vancouver's front office, travelled to Sweden and got Henrik and Daniel Sedin to ink matching five-year, $30.5 million deals hours before they were set to reach unrestricted free agency in 2009. Not long after that, Gillis got star goaltender Roberto Luongo to agree to a 12-year contract extension with a team-friendly $5,333,333 cap hit.
Whoever takes over for Kyle Dubas will have the significant task of negotiating the next contracts for Toronto's core players. Auston Matthews and William Nylander are set to hit free agency on July 1, 2024, and Mitch Marner and John Tavares are one year behind them.