Knee Jerk Reaction: Leafs need to make the pieces fit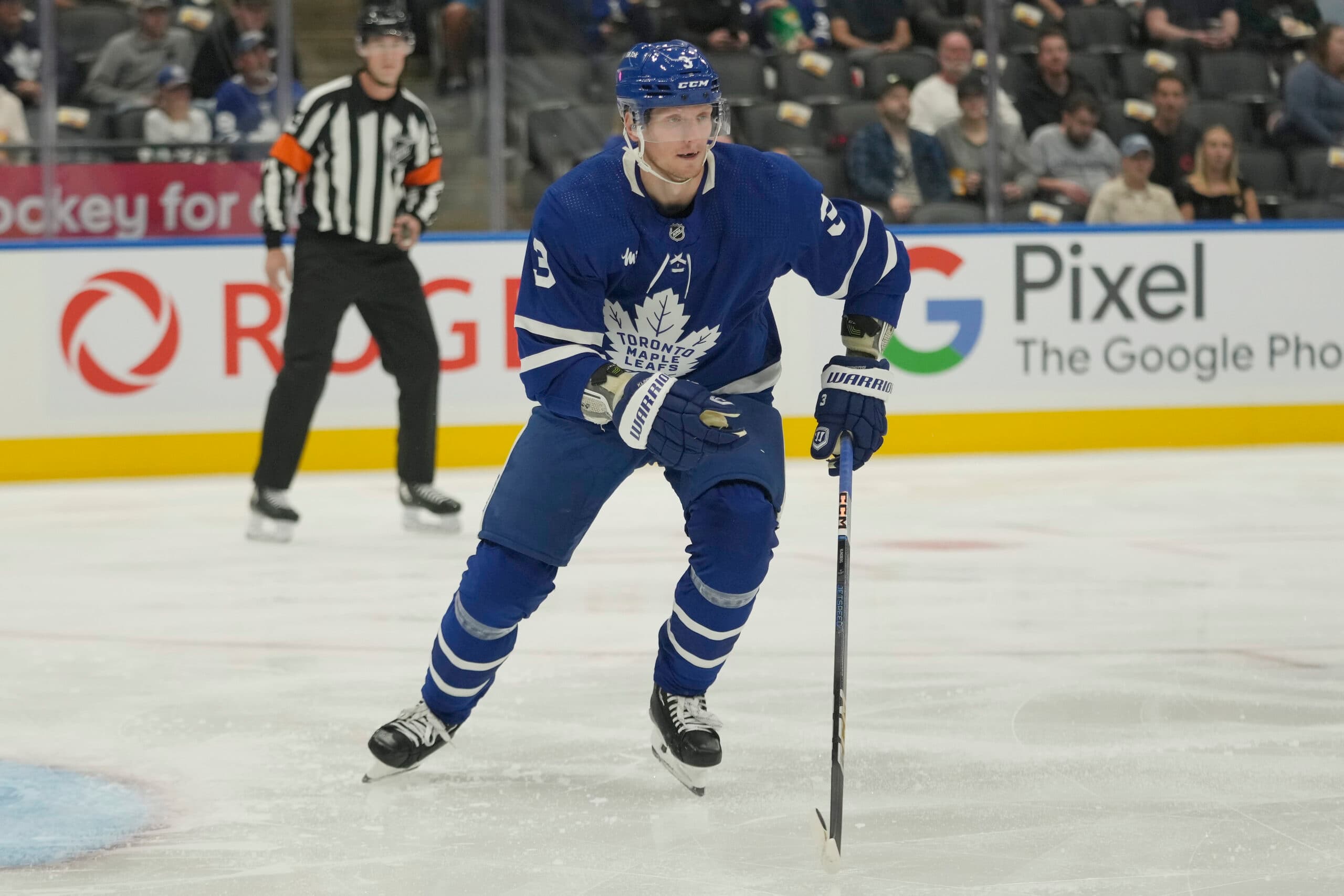 Photo credit:© John E. Sokolowski-USA TODAY Sports
It wasn't a happy Halloween for Leafs fans in attendance to see Toronto take on the Los Angeles Kings at the Scotiabank Arena on Tuesday night. Still, they did get into the spirit of the season, bringing out some ghostly boos to voice their displeasure with the scene unfolding on the ice.
The reaction was warranted in what was Toronto's most lifeless performance of the season. The Leafs have been far from perfect this season and have yet to really hit their stride, but they've been mostly solid, even in their losses. That wasn't the case against the Kings, as they looked disjointed and struggled to sustain any kind of meaningful possession or generate much of anything offensively for most of the game. They didn't give up a ton in their end either, but a couple of breakdowns allowed the Kings to finish their opportunities and take advantage of some fortuitous bounces to claim a 4-1 win.
Now, some context is important here. This was the Leafs' first game back after a successful but long road trip, and the Kings are a good team that put together a really strong defensive performance. One ugly loss is no reason to panic, but what's more concerning than Tuesday's showing is that some troubling trends have been taking shape.
John Klingberg flashed his puck-moving abilities and offensive vision on the power play in the first few games of the season, but Tuesday's matchup against the Kings might have been the worst in a string of poor showings for one of Toronto's biggest offseason acquisitions. For as surehanded as he has looked at times in the offensive end, Klingberg's struggles controlling the puck and making plays under pressure have grown more apparent with each game. His poor play even led Sheldon Keefe to replace him with Morgan Rielly on the number one power play unit against the Kings, and it brings the question – if Klingberg isn't helping to improve the power play, what is his role on this team?
Toronto's other offseason acquisitions have also had a tough time finding their feet with their new team, and Tuesday didn't provide much reason for optimism that they're settling in. Most fans can appreciate the physical elements that Ryan Reaves brings, but he hasn't done much of that since the second game of the season, and he's been borderline unplayable, losing his check for a goal against and sporting a 0% expected goals share against the Kings.
Max Domi has had his moments as of late, but he still looks like a man without country on a line with the extremely defensively-minded David Kämpf and took a couple of bad penalties on Tuesday – albeit in an effort to inject some life into his team.
Tyler Bertuzzi looks better since moving to the second line, but how much of that is a product of playing with Tavares and Nylander, who have been Toronto's best forwards? Now with just three points in nine games, Bertuzzi found himself stapled to the bench for a large portion of the third period when the Leafs were pushing – not a great look for a player who was inked to a $5.5 million deal to come in and provide offence.
The new guys are one thing, but Toronto's best players have to be their best players, and one guy in particular hasn't looked like himself so far this season. When he's on his game, there aren't many players who impact all facets of the game the way that Mitch Marner does, but he hasn't looked right through nine games. He hasn't been the same menace on the forecheck or stealing pucks in transition, and he hasn't been moving the puck with nearly the same precision or intent we've all become accustomed to. Rather than causing turnovers and creating offence out of nothing, plays have been dying on Marner's stick and going the other way. He just looks indecisive and unsure of himself, and he's going to have to find his way back to being the Marner Leafs fans have come to know if this team is going to be a legitimate contender.
In fairness to Marner and the new guys, it would have been easy to write a critical paragraph about practically everyone wearing blue and white against the Kings on Tuesday, but it's the consistency with which these issues have been popping up that is concerning.
The Leafs have managed to pile up some wins while trying to find their game, and while there is plenty of reason to believe Marner will find his way out of this current funk, Tuesday's loss served to amplify the questions about how the pieces of this lineup fit together. Through the first few weeks of the season, the Leafs are still trying to complete the puzzle.
Statistics from Evolving-Hockey.com