Know your enemy: Isles goaltending could be a wrench in an otherwise lopsided matchup for the Leafs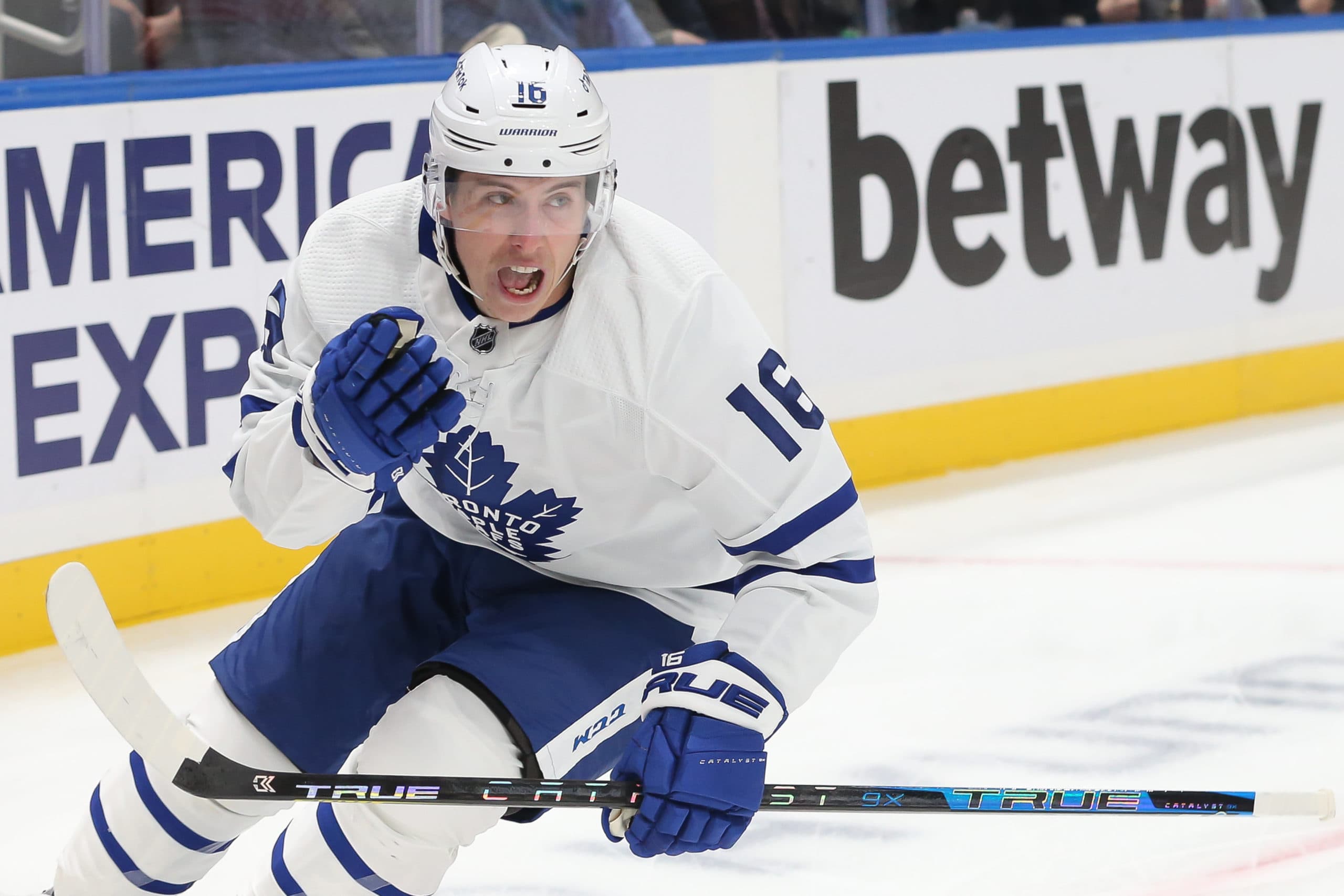 Photo credit:Tom Horak-USA TODAY Sports
It's been a weird season for the New York Islanders, who found themselves as bottom feeders in the East for most of the season, but have had a bit of a recent resurgence winning six of their last seven games, and put themselves above .500 for the first time since their 11 game losing streak. It makes sense that they would have struggled early on, with a lengthy road trip to start the year while their home arena got finished, a COVID outbreak before the rest of the league all got it and had to pause the season briefly, and plenty of injuries on top of that, including losing their top defenseman @Ryan Pulock for a lot of the season.
Now, they still have a long way to go, as they find themselves 14 points back of the second wild card spot with only four games in hand, or 19 back of the first spot with eight in hand. Also, their numbers haven't exactly been elite like they have been in previous years, and has relied heavily on goaltending, so that's a concern as to whether their run is sustainable or not. That said, they're always a tough matchup for the Leafs in the John Tavares era, especially on Long Island, so it will make for a fun Saturday night.
Note: This is based on projected lines and starters at the time of publishing. Coaches really love to surprise us right before game time, so there's a solid chance that some of the matchups aren't accurate for the actual game because of that.
Tale of the Tape (via Mark Norman)
Lineups
Toronto Maple Leafs
New York Islanders
Forwards
While @Anders Lee and @Mathew Barzal are mainstays on that top line for the Islanders, @Austin Czarnik is new to it due to the injury to @Kyle Palmieri. They've only had 10 minutes together, but done well in that time with a 63.61% CF% and 76.67% xGF% at even strength. Czarnik is a good defensive forward, so it makes sense that he can slot in there and at the very least not hold the other two back, and with five points in 10 games, he's at least shown he could contribute in a bigger role as well. He helps mask Barzal and Lee's defensive issues a bit, and allows them to focus more on offense without it fully hindering the Islanders, which they need on an offense starved team like the Islanders. Barzal has been a bit disappointing, although not terrible with 24 points in 30 games, while Lee's currently sitting at just 10 goals and 13 points in 28 games, far from what he's produced over the last few seasons, although even tailed off since a certain elite center left the team.
Part of the issues with the Islanders has been the struggles of their second line, @Anthony Beauvillier, @Brock Nelson, and @Josh Bailey. Nelson's at least made the most of it, leading the team in goals with 13 in 24 games, but defensively, the line has really struggled, with the 38th worst CF% for a line in the league with 41.33% and the 73rd worst xGF% with 41.5%. Not the best for a team known for their defensive prowess. A lot of the defensive issues come from Bailey, who can neither drive offense or defend at this point of his career, and is mostly just there to put up points. Take Bailey away, and Beauvillier and Nelson see their CF% and xGF% jump up to 55.05% and 65.26%. I don't know about you, but if one player is making that much of a difference, he probably shouldn't be on there. Both Beauvillier and Nelson are excellent at both creating offense and driving play at even strength, so if Bailey hurts them to the point of uselessness, that's going to be an issue for them.
While the Islanders underlying numbers haven't been too good this season, one line seems to have followed their usual trend of not carrying so much about shot attempts, but limiting scoring chances. That comes in their third line of @Zach Parise, @Jean-Gabriel Pageau, and @Oliver Wahlstrom, who has just a 51.3% CF% together, but a very strong 64.86% xGF% as well. Parise isn't the all-around scoring threat that he used to be, but he can still drive offense very well, even if his finishing talent is there anymore. Pageau still probably cost the Islanders too much to get from Ottawa, but he's worked out as well as he possibly could have, turning into a strong shutdown centre for that third line, with a really good finishing ability as well. Wahlstrom has turned into an underrated young talent in the league, as he's mostly been kept to a fourth line role, but killing it both possession wise and scoring wise. He's still only 21, so he could be a really great player for the Islanders down the road, when they'll likely need some more scoring talent. All in all, it creates a pretty strong shutdown line that can handle the tough minutes (or shelter those that don't), and provide some offense from time to time as well if you aren't smart enough.
The matchups for the Leafs should probably be pretty easy to figure out, as you can probably just go first vs. first, second vs. second, and third vs. third. I probably don't need to talk about how good the Matthews line has been when healthy, so they can handle any matchup, and since the Barzal line's defensive ability hinges on Czarnik, they can probably matchup well with it. The Nelson line is definitely the Isles weakest, so it makes sense to put the Tavares line against them, which hasn't been as strong at driving play of the top nine. And then since the third line is strong defensively, you aren't sacrificing offense putting the Kämpf line on them, and with how dominant the line has been so far since swapping @Ondřej Kaše with @Ilya Mikheyev, so they should handle it well.
Believe it or not, the trio of @Matt Martin, @Casey Cizikas, and @Cal Clutterbuck has been the trio the Islanders have played together the most this season (which actually makes sense knowing this team). While defensively it's a solid line, they produce almost no offense at this point in their careers, resulting in pretty underwhelming results of 44.84% CF% and a 45.71% xGF% at 5v5. Cizikas at least has the ability to be a better player, so if the Islanders actually surrounded him with better players than tried to commit to an energy line, it could improve the team's depth up front. They'll be up against a Leafs fourth line that is finally giving up on the @Kyle Clifford experiment, which shouldn't help the Isles cause with this matchup. While we've never seen @Joey Anderson with both @Jason Spezza and @Wayne Simmonds at the same time, the Spezza-Simmonds duo has a 55.27% CF% and 58.63% xGF% when not with Clifford, so as long as Anderson doesn't drag them down, they should do fine in this matchup.
Defense
@Adam Pelech and @Scott Mayfield have been the Islanders top pair this season with @Ryan Pulock in and out with injures, and have both shown that they don't need Pulock or an easier role to play well. The duo has a 51.46% CF% and a 55.59% xGF% together, far from elite, but still pretty good, especially when you look at the numbers of a lot of the other Islanders defenders. Pelech has been one of the best defenders in the league these past few years against some of the toughest competition, so even with losing Pulock, he should still be fine. Mayfield is a bit more inconsistent offensively, but is still really strong defensively as well against tough competition, so he compliments Pelech perfectly on a defense first team.
@Zdeno Chara and @Noah Dobson make up the second pair for now, and it hasn't been met with as much success, with just a 45.03% CF% and a 48.08% xGF% together. Chara still has some value defensively, but not anywhere close to what he used to be, and not enough for what he takes away offensively. At 44, he really doesn't have much of a place in the NHL anymore. It also makes for a mismatch with Dobson, who's still figuring out how to consistently drive play at an NHL level, although he at least provides some much needed production on the back end.
The Leafs are still without @Jake Muzzin and @Justin Holl, so they'll once again look to @Timothy Liljegren and @Rasmus Sandin in a top four role. Despite the result of the Rangers game, the duo actually carried over their dominant play from a sheltered role to a top four role quite well, with a 54.5% CF% and 60.65% xGF% in the game together while getting a lot of ice time against Panarin. That said, it still might be better to keep them in the easier role of the two top pairs, and match them up against the second line and pair of the Isles, which is the weak link of the team, while matching up @Morgan Rielly and @T.J. Brodie against the top line and pair would be more fitting at this point.
The bottom pair of @Robin Salo and @Andy Greene has seen a fair bit of time together and struggled immensely, with a 41.63% CF% that's the 61st worst from a pairing in the league, and a 36.56% xGF% that's the 35th worst. Salo can't be faulted too much, as he's a rookie with just 14 NHL games to their name, so it's likely that that has a lot to do with his poor results. Greene pretty much just prevents scoring chances somewhat well and does nothing else, so at 38, it's pretty clear that he's here because of his ties with GM Lou Lamoriello than anything else. That should help the Leafs, who are throwing in a bit of a wild card with @Carl Dahlstrom making his Leafs debut alongside @Travis Dermott. Up to this point, Dahlstrom hasn't really done anything of significance to secure an NHL role, but I don't think he's as useless as some people make him out to be, or at least not yet, it wouldn't shock me if he's brutal tonight either. Regardless, it still probably favours the Leafs tonight.
Goaltending
Hey, we can do a goaltending matchup again! All it took was the other team playing a back-to-back to make it incredibly obvious who was starting. We find ourselves with @Semyon Varlamov and @Petr Mrazek in net tonight, a matchup that actually has some intrigue as we see two goalies who've found themselves in a very obvious backup role.
That said, Varlamov has done much better in this role, with a 92.05% 5v5 save percentage, and a 0.35 goals saved above expected. While that's not great, it's much better than Mrazek's 88.69% 5v5 save percentage and -2.98 GSAx. Now, Mrazek can't be faulted too much, as tonight will be the first time he gets two starts within 16 days of each other, so he hasn't exactly gotten a chance to really establish himself in the crease, but if there's any matchup where the Isles can beat the Leafs, it's in net, and that can win you games regardless of how bad the rest of the team is.
Overall
Much like a lot of their matchups, it heavily favours the Leafs, with the only factors that benefit the Islanders are goaltending (especially with Mrazek in net), and drawing penalties, which are both more luck related than skilled. The Islanders aren't the stingy shutdown team they've usually been in the Barry Trotz era, but that Islanders crowd can certainly be toxic when the Leafs come to town, and cause more problems than it needs to be.