Kristiāns Rubīns excited for Olympics, but wants to focus on Marlies right now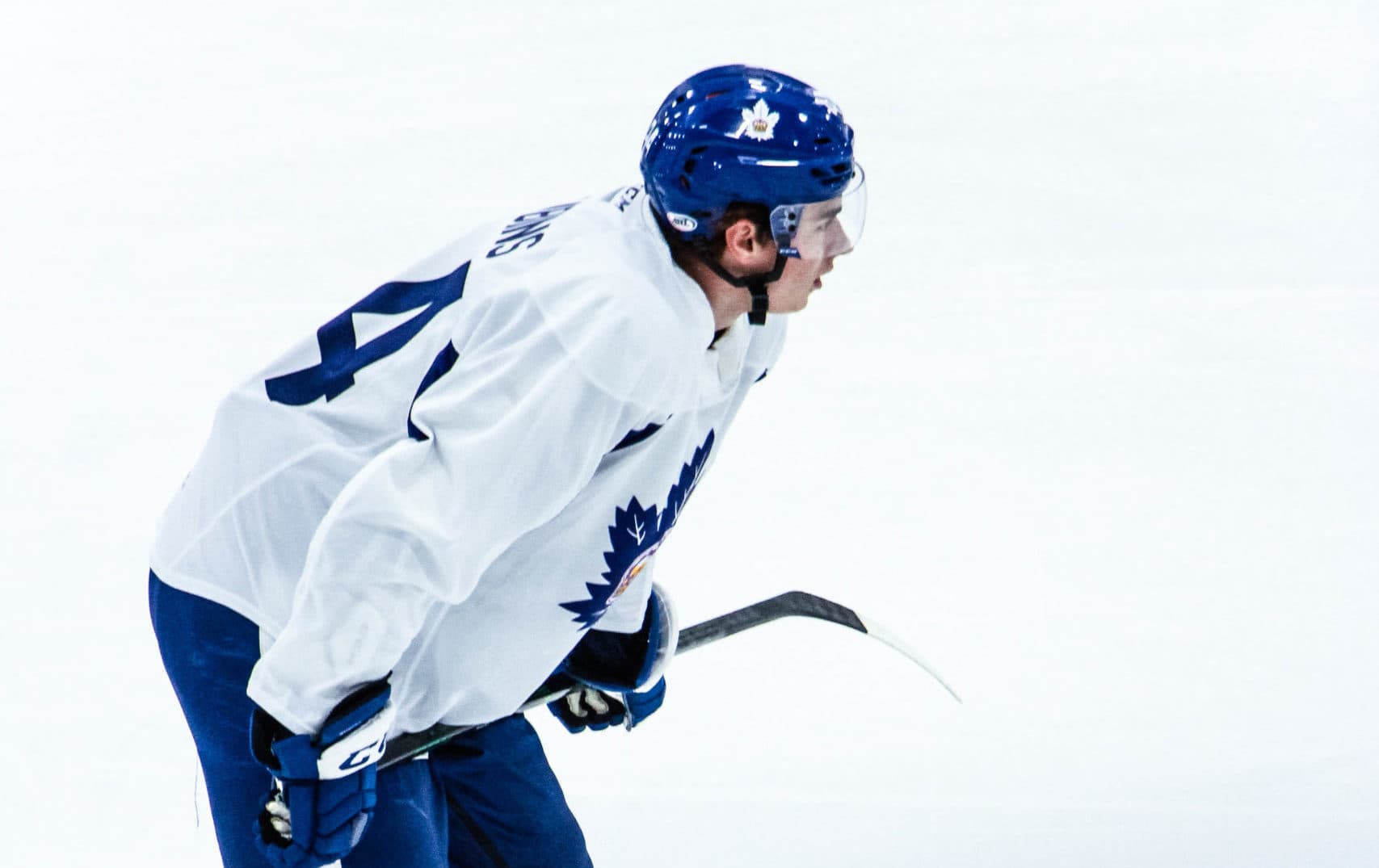 Photo credit:Nick Barden
Kristiāns Rubīns
was a Marlies player yesterday, but he's now going to be a Team Latvia player at the 2022 Olympics.
Before the Marlies season ended, the 23-year-old travelled back home to play in the World Championships. Rubīns had a goal and an assist, along with being an integral piece of their defence core. He was also among the players who participated in the Olympic qualifying games for Latvia.
"I got a call I think like a couple days ago that I'm going to be one of the three guys getting picked." Rubīns said on Friday after it was announced. "I didn't really thought about it that much until it actually got official. So, obviously, just kind of living the emotions right now, and obviously it's a privelidge and honour to be in those players, so honestly it's huge, but for now, I'm in a camp here so that's kind of the main focus for me."
It's been a massive year for him. Playing in the AHL and for his country is not an easy achievement. The 23-year-old, though, is thankful for everyone and everything that's got him to this point.
"I gotta thank a lot of people, obviously, just that helped to be where I am today." Said Rubīns. "Family in the first place, obviously. And then throughout the years with the Toronto Maple Leafs organization for my four years here, so I can't really thank enough to everyone and all the guys that have been here to help me get better not only on the ice, but as a person as well. I'm really excited and thankful that I'm here and just enjoying the dream right now."
Rubīns is entering this season with a lot to prove. The 23-year-old excelled at Leafs training camp and showed how much he's developed in the past year. He's taken a substantial step. But his focus, now, is on the Toronto Marlies.
On Thursday, Marlies head coach, Greg Moore, said that Rubīns is in consideration for a top-pairing spot. Moore said the 23-year-old's final game with the Leafs against Montreal on Tuesday was the most "mature" version of his game he's seen.
"It's been nice to see the progression over the course of the time that I've been here and how much he's improved. And that's a testimate to how awesome of a dude he is." Moore said. "The amount of stuff he's working on in his life away from the rink, his studies and how much he cares about improving and learning in every aspect, it translates to what he does on the ice as well."
It was a day full of announcements for the 23-year-old, but in terms of the top-pairing spot, Rubīns said that he and the Marlies coaching staff have spoken about it.
"We have a couple discussions with the other coaches and Snow as well last night, and I got asked about my expectations," said Rubīns on Friday, "but to really answer that, basically, be better than I was yesterday. That's all my goal for me and as long as I accomplish that, then I think everthing will be fine."
There's been a lot of focus from the Leafs down about taking things day-by-day. It's a mentality that allows you to focus on the now and nothing from the past or future. The 23-year-old is excited about the opportunity to play in the Olympics, but that's down the road.
The 'now' appears to be a top-pairing spot on the Toronto Marlies and nothing else. He's got two games this weekend and a few days after to prove he belongs there.