Kyle Clifford has tough mountain to climb when Maple Leafs training camp begins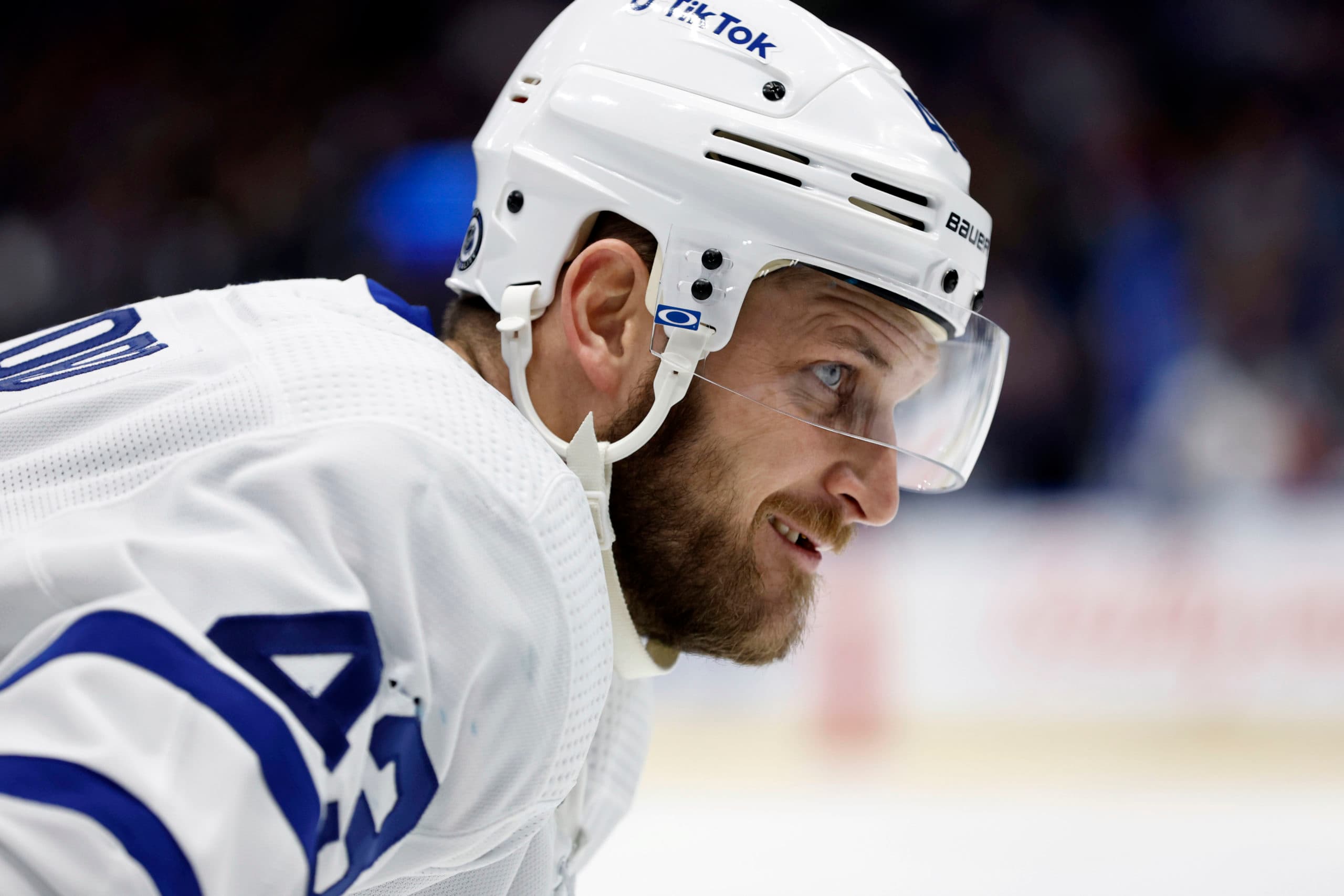 Photo credit:Kim Klement-USA TODAY Sports
When Kyle Clifford signed with the St. Louis Blues back in October of 2020, it seemed like a return to the Maple Leafs was never a reality.
However, after one season in the blue and gold, and then two games with St. Louis in 2021, the 31-year-old found himself on the outside looking in.
The Blues then placed Clifford on waivers on November 15th, just two weeks after he was put on the Blues' COVID protocol list. One day later, after clearing waivers, the 31-year-old was traded to the Maple Leafs in exchange for good ol' future considerations.
It was the reunion that many thought would never happen.
Last season was incredibly fascinating for the 31-year-old — who after being traded was sent down to the Toronto Marlies for a stint in the AHL before rejoining the Maple Leafs a week or so later. This was Clifford's first AHL action since playing with the Ontario Reign back in early 2016.
After going back and forth between the Marlies and Maple Leafs for the rest of the season, Clifford found himself with a brand new contract in March. The Ayr, Ontario native signed a two-year deal with an AAV of $762,500 — likely finishing his career with the team he grew up watching as a child.
Two months later, the 31-year-old found himself on Toronto's game one roster against the Tampa Bay Lightning. However, it ended just as fast as it began, as Clifford hit Ross Colton from behind and recieved a one-game suspension.
That was his first and final game for the Maple Leafs in May's post-season run.
But now it's a new year, which means a fresh start for the 31-year-old. New beginnings. I unfortunately can't tell you where he'll end up once the season begins, but I do know that he's going to do his best to crack Toronto's NHL lineup when training camp opens up.
There's ultimately two ways this can go as we inch closer to Toronto's season opener in Montreal on October 12th. It's either Clifford makes the Maple Leafs out of training camp, or he's placed on waivers at some point during the next few weeks.
Looking at how competitive Toronto's camp will be, it's going to be very difficult for Clifford to crack the opening night roster. That's no slouch on him because he's a very valuable player at the NHL level (he's an incredibly valuable person in the dressing room, too), but it seems like the Maple Leafs have better options.
Yes, he can be physical — yes, he can fight, but can he be a depth scorer?
When the Maple Leafs went up against the Lightning, they didn't get much depth scoring. Adding players like Nicolas Aube-Kubel and Zach Aston-Reese (PTO) could be possible solutions to that situation, yet it might just take an entire season to tell.
Clifford had three goals in 23 games with Toronto last season and his advanced numbers weren't anything exciting either. And comparing that to other players the Maple Leafs have, it seems like he has a big mountain to climb.
At even strength, the 31-year-old struggled to keep up with play going negative in every single statistic from GF/60 to CA/60 at even strength. His xGF/60 was shockingly low and that might decrease his odds of cracking Toronto's opening night roster.
Clifford had the second-worst CF% at five-on-five of all Maple Leafs players who had 100+ minutes of TOI. His 47.54 CF% was only ahead of Colin Blackwell, who had a 46.79 CF%. In fact, Clifford was below 50% in every advanced analytic at five-on-five, including CF%, GF% (38.89), xGF% (41.54), HDCF% (39.66), and HDGF% (22.22).
When it comes to making the Maple Leafs this fall, it seems like Clifford will have to revamp himself to even have a chance. That is, unless Toronto wants to go a different way with the fourth line.
If Maple Leafs head coach Sheldon Keefe wants to go with a physical final three, the 31-year-old makes logical sense. If they want it to be a quick, physical, depth scoring fourth line, Toronto might have to look in another direction.
One thing that's likely, though, is that Clifford could remain at home for the remainder of his professional hockey career. And to me, that's pretty damn awesome.
(Statistics via NaturalStatTrick.com and Hockey-Reference.com, chart via Evolving-Hockey.com, and contract values via PuckPedia.com)