Kyle Clifford excited to be back home, and ready for new opportunity with Leafs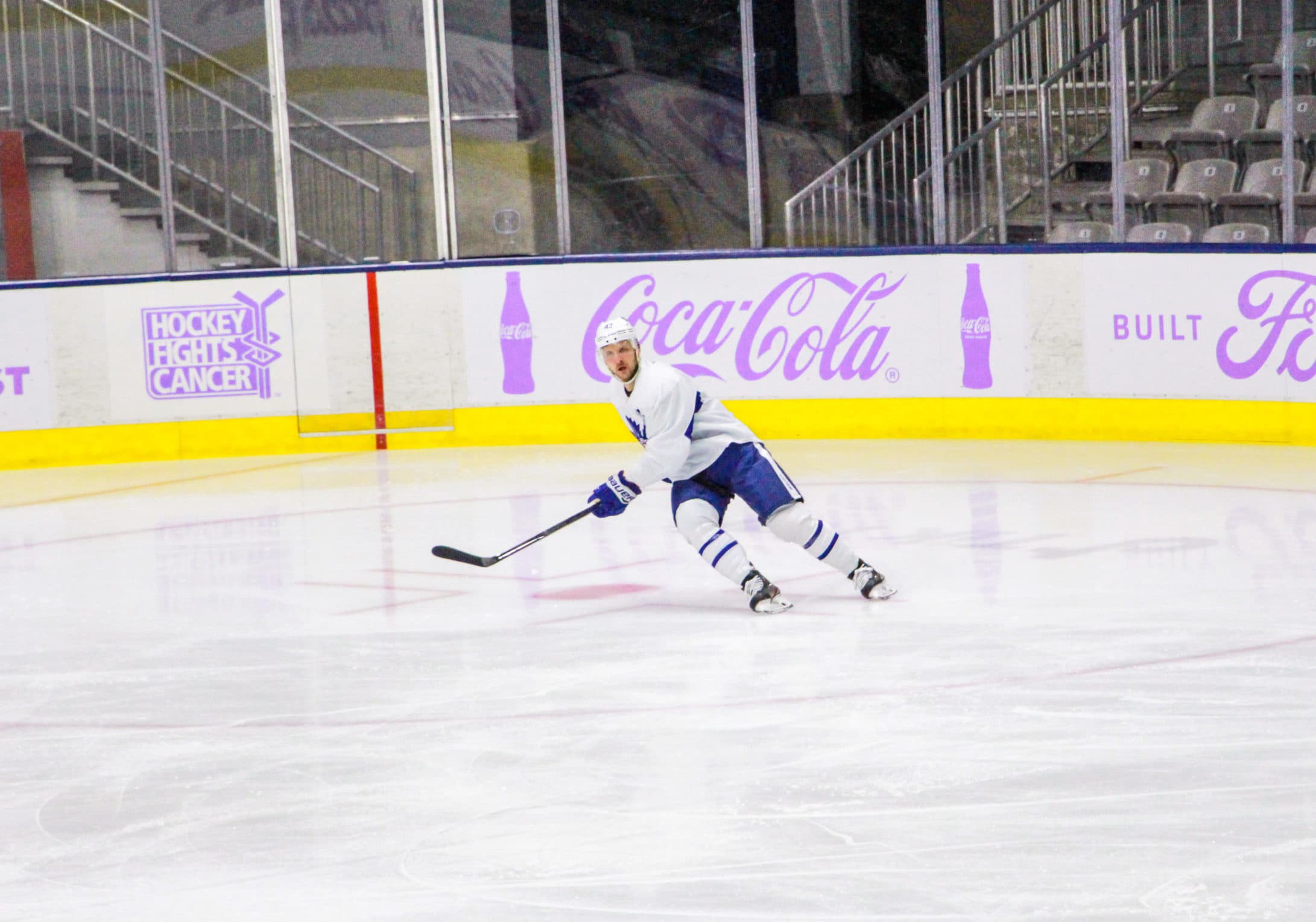 Photo credit:Nick Barden
"I didn't want to leave, and I know they didn't want me to leave either."
@Kyle Clifford left the Leafs in 2020 during Free Agency to sign with the St. Louis Blues. Toronto was his home, and after a tough bout against the Columbus Blue Jackets, he left home.
During his tenure in St. Louis, Clifford had his ups and downs. The 30-year-old played 50 of 56 games last season, scoring four goals and adding three assists. He was even in the Blues' lineup during the playoffs last year.
The start of this season, though, was a bit bumpier.
Clifford played two games, and then on November 2nd, was placed on the NHL's COVID-19 protocols list. Little did he know that those two games would be his last in St. Louis.
"I'm just getting back into it. It's been a while since I skated, so I'm just looking forward to getting out there." Clifford said to the media on Friday. "The last three weeks, I probably skated, like, twice, three times."
Being from Ayr, Ontario, Clifford calls Toronto home. But for him, what is it like to be back?
"It's an unbelieveable city." Clifford said. "It's home, so it makes it easy. It's a no brainer."
Back on Monday, the 30-year-old was placed on waivers by the Blues. He cleared waivers the next day and was traded to the Leafs. A fitting return for a player who's had a whirlwind of a career, winning two Stanley Cups with the LA Kings.
"It's a welcoming call from Kyle [Dubas]. I was over the moon. Excited to be back here." Clifford said before he paused to gather his thoughts. "I'm honestly just really excited, that best describes it."
This reunion, though, is different.
Since the loss to Columbus back in 2020, the Leafs have grown and matured. You can see that with how well they've played over the last ten games. Adding a player like Clifford doesn't help the offensive game, but he contributes in other ways that can help a team massively.
"A lot of professionalism, a lot of leadership, a veteran perspective for our young team to add to the veterans we have in the room already." Marlies head coach, Greg Moore, said of what Clifford brings to the team. "He skates really well, he works really hard, his competitiveness is off the charts, and it's something we value within our organization, and definitely with how we play. He's going to bring a lot of pace, he's going to get the game going in the right direction, a lot of leadership — we're excited to have him."
One of the unfortunate things about this situation is that Clifford's family is staying back in St. Louis for the rest of the year. He likely won't have person-to-person contact with them until possibly January, when the Leafs play there. And that's pending whether or not the Leafs call him up by then.
"

It's gonna be a long year, I'll miss them, but I know my wife's doing a good job down there and she's taking care of the fort.

" Clifford said.
The 30-year-old was one of the final players off the ice at Coca-Cola Coliseum on Friday. It not only shows how much he's missed hockey over the last three weeks but how committed Clifford is to being a Marlie right now.
"It's one of the best ways to build team bonding is just being out there, and shooting the shit with the guys. It was fun."
It's not known how long he might be with the Marlies before the Leafs come knocking, but the 30-year-old is just happy to be at home.