Kyle Dubas says the Maple Leafs have "accomplished what we're trying to do up front"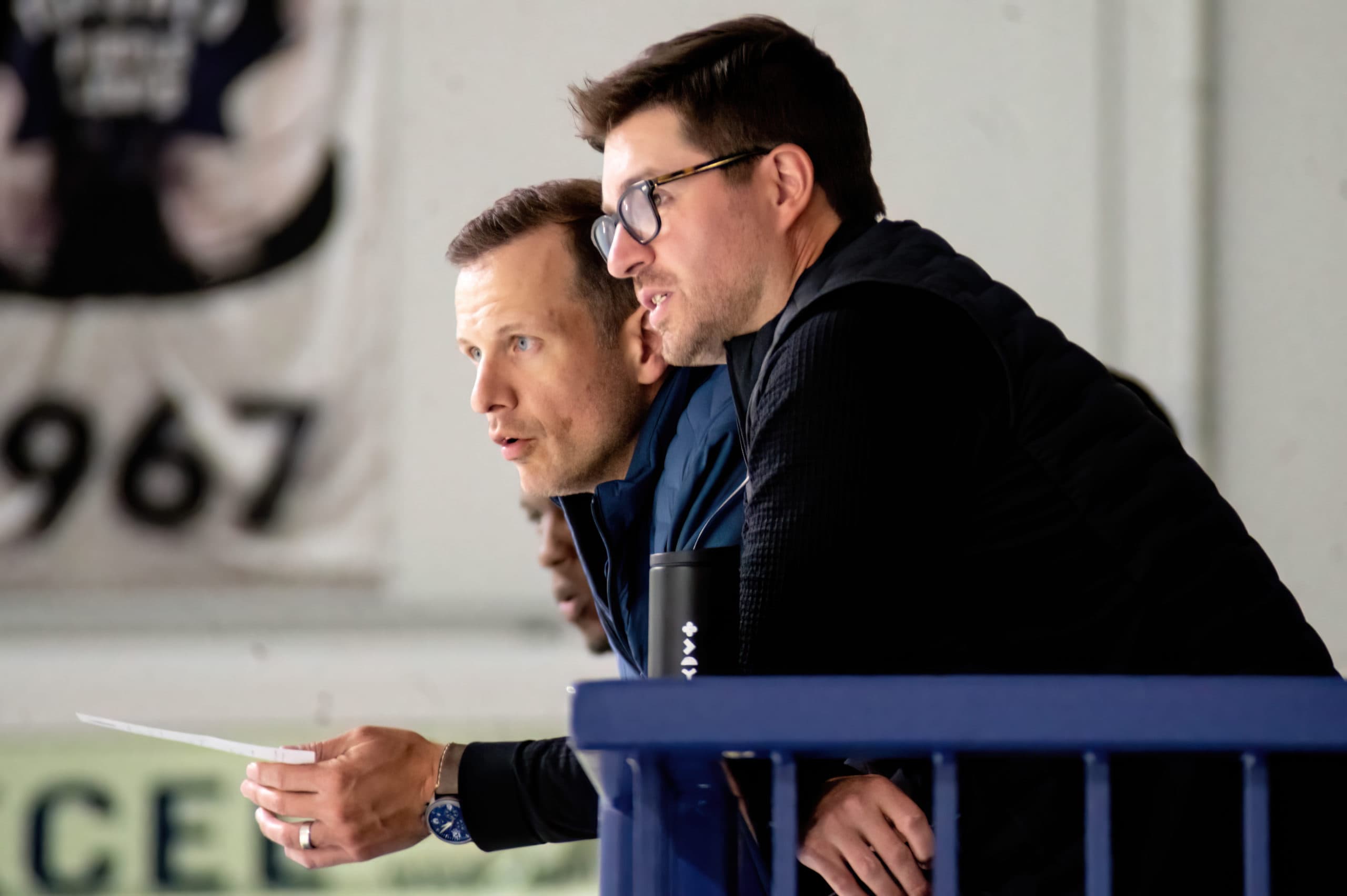 Photo credit:Steven Ellis/The Leafs Nation
Just 12 hours after the Maple Leafs acquired Ryan O'Reilly and Noel Acciari from St. Louis, Kyle Dubas addressed the media to discuss the move.
Before speaking about the trade, Dubas stated that Matt Murray has been placed on LTIR and will be eligible to return in Edmonton on February 28th.
The 28-year-old goaltender hasn't suited up for the Maple Leafs since January 17th — one month ago. But with the mystery behind what he's been dealing with, it's good that we now know when he might return to the lineup.
As for O'Reilly and Acciari, they'll be flying into Toronto today and will play against the Montreal Canadiens on Saturday,
according to Sheldon Keefe
.
But back to the trade: Dubas says he accomplished what he was trying to do at forward, which we know now was acquiring a depth centre or top-six option, as well as another depth centre who's a right-shot.
"Obviously, [Ryan O'Reilly's] pedigree speaks for itself. But his defensive prowess, his playoff performance, what he brings to the centre position, and what he will bring to our team on and off the ice, we thought was vital for trying to accomplish what we're about to try and accomplish,"
Dubas said to reporters on Saturday morning
.
"[Noel Acciari] is a player we've talked about internally for a long time. Obviously, he's been in our division every year that we've all been here, except for this season when he signed with St. Louis.
"And we just feel, right-handed centreman, can play centre, can play wing, a high-end competitor, physical but can also chip in and score, with strong finish around the net and off the rush. So, we felt that accomplished what we're trying to do up front."
The Maple Leafs GM continued onto say that he didn't want to part ways with a first-round pick for a rental but that "the team had earned it."
Toronto traded four of their picks in the next three drafts, with the biggest being their first-round pick in 2023. It's a deep draft and obviously the team would've liked to have kept it, but it pays to win.
You've got to do what you got to do.
"We have to put our team in the best position,"
Dubas told reporters on Saturday
, "and I'd rather of dealt the picks than deal from our reserve of prospects, mostly because we know the prospects and what they're about, we're with them every day.
"The picks are a little bit like the 'mystery box', you can have the mystery box or you can have the prospects. So, we kept our guys and we'll roll from there."
Dubas and the Maple Leafs like their familiarity and that's understandable. Why, at the end of the day, would you trade a player you know a lot about, and what their ceiling might be, versus a pick that could be something down the road?
It's going to take time to get to know another player and what they might become in the future. So, with that being said, Dubas elected to trade the something rather than a player that Toronto knows already.
"I would much rather keep the young players that we've got signed,"
Dubas said to reporters.
"We know them, we know what they're about, we have our projection of what they're potential is without overdoing it.
"We've also been able to find players that have come in in depth roles, which is really what you're expecting from the third, fourth round picks, like whether it's the Alex Steeves, (Bobby) McMann's, we had (acquired) Joey Anderson in a different trade, we've had (Pontus) Holmberg picked later.
"Our ability to have some success in that realm has kind of dictated this. I don't think it's sustainable for the very long run, but I think with where we're at right now, we have to do what we have to do.
"And with the way that those guys have progressed, like whether it's (Fraser) Minten, (Matthew) Knies, (Nikita) Grebyonkin, (Roni) Hirvonen, (Topi) Niemela, that group of players, I just was more comfortable moving the picks than moving the people who we know."
After the huge reaction that the trade received in the last 12 hours, the next biggest question remains: Are the Maple Leafs done with trades?
There's obviously been rumours about them wanting a defenceman ever since Jake Muzzin went down with an injury. And since Toronto didn't give up any roster players, the move for a defender still could remain as a possibility.
"We're always looking to improve the team," Dubas said. "If there's a way we can continue to improve the team, we'll continue to look at that."