Leafs day after thoughts: The last chance to battle adversity is upon us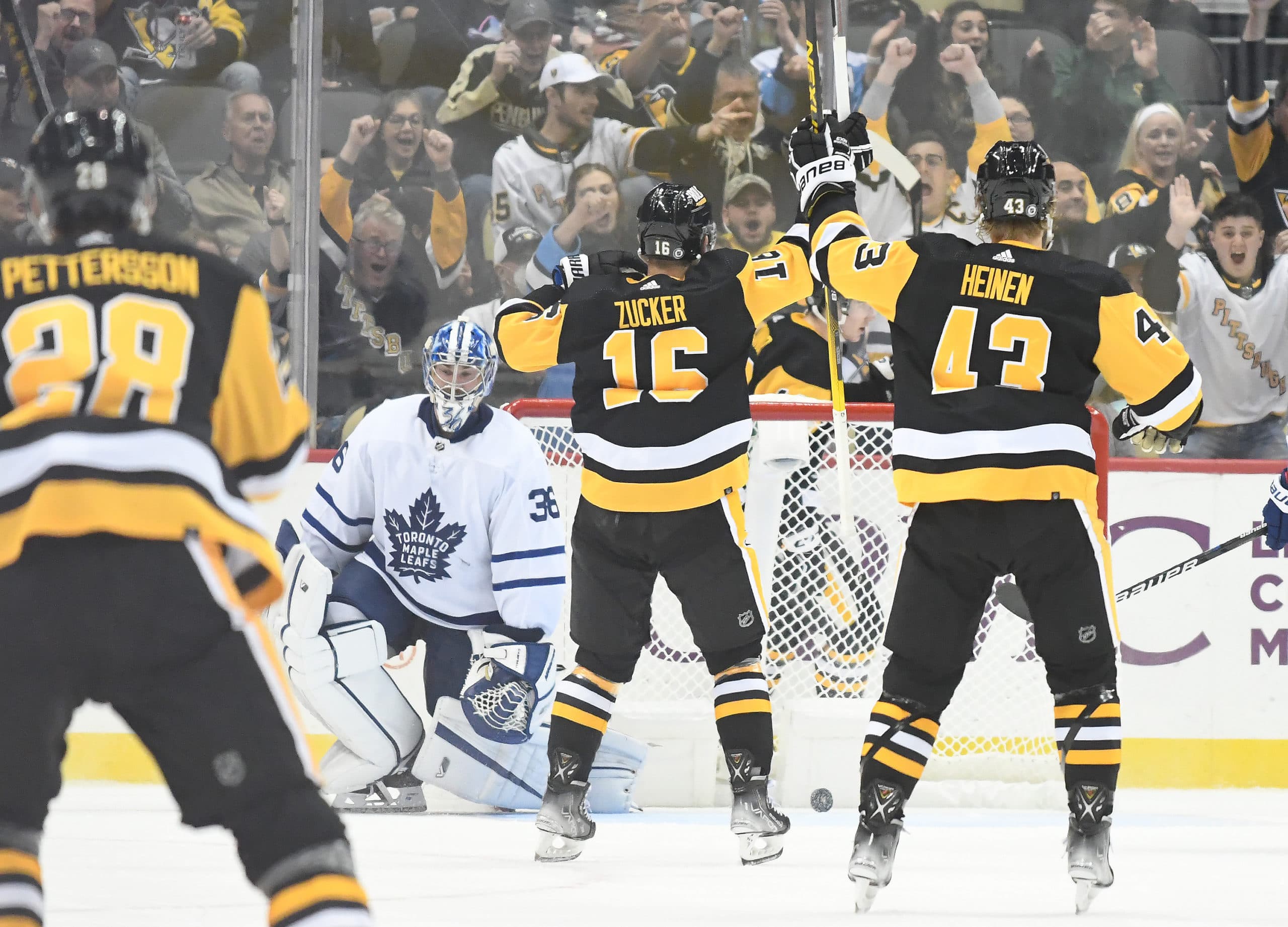 Photo credit:Philip G. Pavely-USA TODAY Sports
So we're here. Six games into the Leafs season, coming off a disastrous 7-1 loss to the Pittsburgh Penguins. You could say that Toronto lost to a part AHL team.
No @Sidney Crosby, no @Evgeni Malkin, and no @Kris Letang. The Leafs still lost.
A majority of fans have officially hit the panic button, too. That's understandable. When you have two of the NHL's biggest stars on your team not contributing with goals, it's tough. Everyone has their right to be upset at this team.
But some also have the right to still reserve judgement.
The Leafs are an interesting team. You, me, and everyone else knows what they're capable of. Sometimes they play like they're a cup contending team, other nights they play like the worst team in the NHL. Usually, there's no in between.
Expectations were set the day @Auston Matthews was drafted. The bar was set even higher when they made it to the playoffs that same year. Yet, the bar hasn't been cleared five years later.
Many fans have finally had enough. The team hasn't been able to sell out Scotiabank Arena yet this season. And you could argue it's because of COVID, but another reason is because of the way this team performs.
Year after year, first round exit after first round exit.
One of the reasons I watch this team every time they play is because the belief that they'll get past the first round. That they'll slay that dragon. And in games like Saturday's against Pittsburgh, it shows you how far away this team is.
But it also shows you how close they could be.
Last season, Toronto's longest losing streak was five games. What did they do after that? Followed it up with a five-game winning streak. This same team, I believe, can do that again.
I'm someone who always tries to find the good in almost everything, especially when it's about the Leafs. Losses like this don't come very often, and it's usually once a season. I wouldn't be surprised if it happened again, but I also wouldn't be shocked if it didn't.
Sports are all about adversity and how that's handled. If teams can push through it, they have the chance to do great things. If they cannot, well then, maybe next year.
And for a lot of Leafs fans, they don't want to hear the words, "maybe next year" because it means it was another waste of a season. That's totally understandable.
For the Leafs, though, it's about coming out of this adversity on top.
Many might say they won't, and after what's happened over the last couple of season's, I don't blame them for thinking that. But that won't be me, unfortunately.
If I could say one thing about how the Leafs have played, I'd say this: the 7-1 loss was huge, it was horrible, and it was really tough to watch. But the other five games haven't been that bad.
We'd love to see more from @Mitch Marner, obviously.
For me, I'd like to see more from the entire team. You win games as a team, you lose games as a team. Just because Marner has one point this season, doesn't mean you blame it all on him. I get it, he gets paid a lot money and it's expected of him to perform, but there are 76 games remaining.
Criticizing Marner for his play is okay, but at times it's a little much.
He has an expected goals for per 60 minutes of 4.33 at all strengths, which places him fourth on the Leafs. Marner is also near Matthews in High-Danger Chances For per 60 minutes with 56.45% at all strengths.
He's generating chances like the one above, and the one below:
And my last piece of evidence:
He's creating a lot of good chances. They're just not going in.
It reminds me of @Frederik Andersen last year. People had a magnifying glass on him at all times. He made a mistake, "oh, he should've had that." It's continued onto Marner.
I'm not going to sit here and give you stats about why Marner has been good because he just hasn't been.
However, there are plenty of fans who will see his one good stat and say "that stat doesn't matter anymore," when a year ago,  when the Leafs were dominating the North Division, they would use that same exact stat to show how good the Leafs were.
The bottom line for me is you win as a team, you lose as a team. Marner and Matthews will likely get the brunt of criticism because they're the most paid players, but there comes a time where you get mad about the entire team.
And again, that was game six of the season.
Sure, the Leafs haven't looked great since game four against Montreal, but wait a little longer. See how they get out of this adversity before we make any major assumptions.
"It is your reaction to adversity, not the adversity itself, that determines how your life's story will develop." -Dieter F. Uchtdorf
(All stats are courtesy of NaturalStatTrick.com and Hockey-Reference.com)