Leafs day after thoughts: What's wrong with Mitch Marner?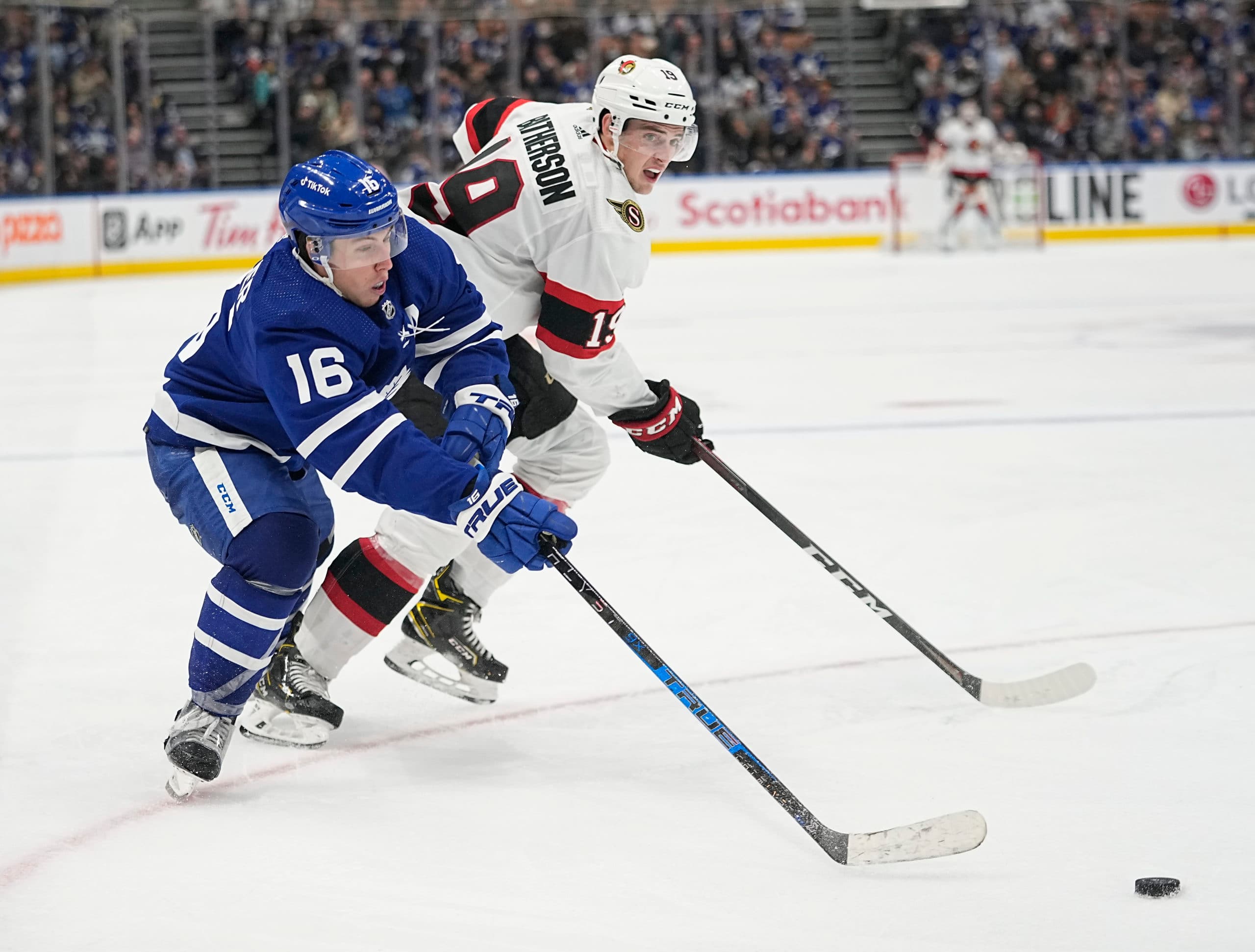 Photo credit:John E. Sokolowski-USA TODAY Sports
Nothing.
@Mitch Marner has one assist through three games with the Toronto Maple Leafs. And for some reason, a lot of people are complaining about it. I don't understand it.
The 24-year-old hasn't produced in two of his first three games. So what?
A lot of fans are expecting Marner to be the best player on the ice. Sometimes he is, sometimes he isn't. But you have to remember who he's playing with right now. @Nick Ritchie is without a point through the first three games, and @John Tavares has two assists.
We've seen Marner get the chances.
In the clip above, he gets robbed by @Anton Forsberg, who's starting this season with a .935 save percentage. His career save percentage in the NHL is .904. So it's safe to say
he's off to a fiery start
.
In the clip above, Marner gets it over to Tavares, who also can't beat Forsberg. One thing I'd like to mention is that it's not usually Tavares on his line — it's @Auston Matthews. I'm not going to argue about whether or not Matthews would score on that chance because, well, you know the answer.
Here's another chance where Marner gets it over to Tavares, who can't put it in. Tavares would usually tip this in, but he wasn't able to get his stick on it.
And mind you, these are all from Saturday night's game. These are 'Grade A' scoring chances that his teammates can't finish. He's not doing anything wrong.
Another scoring chance, but this time it's for Marner. He can't capitalize. I counted four more scoring chances that the 24-year-old created. I don't think there's anything wrong with him.
It's only a matter of time.
The best players in hockey go through slumps. For Marner, I think this particular slump is coming from last season's playoff series against Montreal. One of the reasons I believe that is because of the play of @William Nylander. If you look at his numbers, he seems to be riding the wave of the playoffs.
At times it's going to be an up and down issue. I understand that Marner is one of the best players in the NHL, but to stress about him through the first three games doesn't make sense. Everyone understands what he's capable of doing.
It's also worth noting that many people are upset about how much he's paid. It's the fourth game of the season. Many people have said it's only the playoffs that matter, but why are you complaining about him now?
I believe we save any criticism of Marner until Matthews returns. Understandably, though, you might be saying, "he's supposed to make everyone around him better!" And he is.
All of those scoring chances are from him. It's not his fault that he's running into a hot goalie or that his teammates can't capitalize on opportunities. Again, wait and see what he does with Matthews before we get stressed.
One more argument I'll make before ending this article off is that he does a hell of a lot more than you may think. Sure, he scores and sets up a lot of goals. But his leadership off the ice is uniquely valuable too. Marner leads by example, and although he hasn't gotten the points to show it yet, there are still 79 games left.
That's a lot of time.
So before you criticize him for not scoring, look at who he's playing alongside. This isn't a knock on Ritchie or Tavares because they're both excellent players. I believe Marner isn't playing with the right players. Why not try him with @Michael Bunting? That could work.
We'll have to wait and see what happens with Matthews and his return, but I wouldn't mind seeing a line of Bunting-Matthews-Marner. Would you?
I think it's worth putting the stress button on pause for now. Marner is one of the most talented players in the NHL, and everything will come. It's only three games. There's plenty of more for the 24-year-old to shine in.
(Stats in this article are courtesy of NaturalStatTrick.com & NHL.com)