Leafs fall 5-2 to the Bruins. Boston snaps three game losing streak: Game Highlights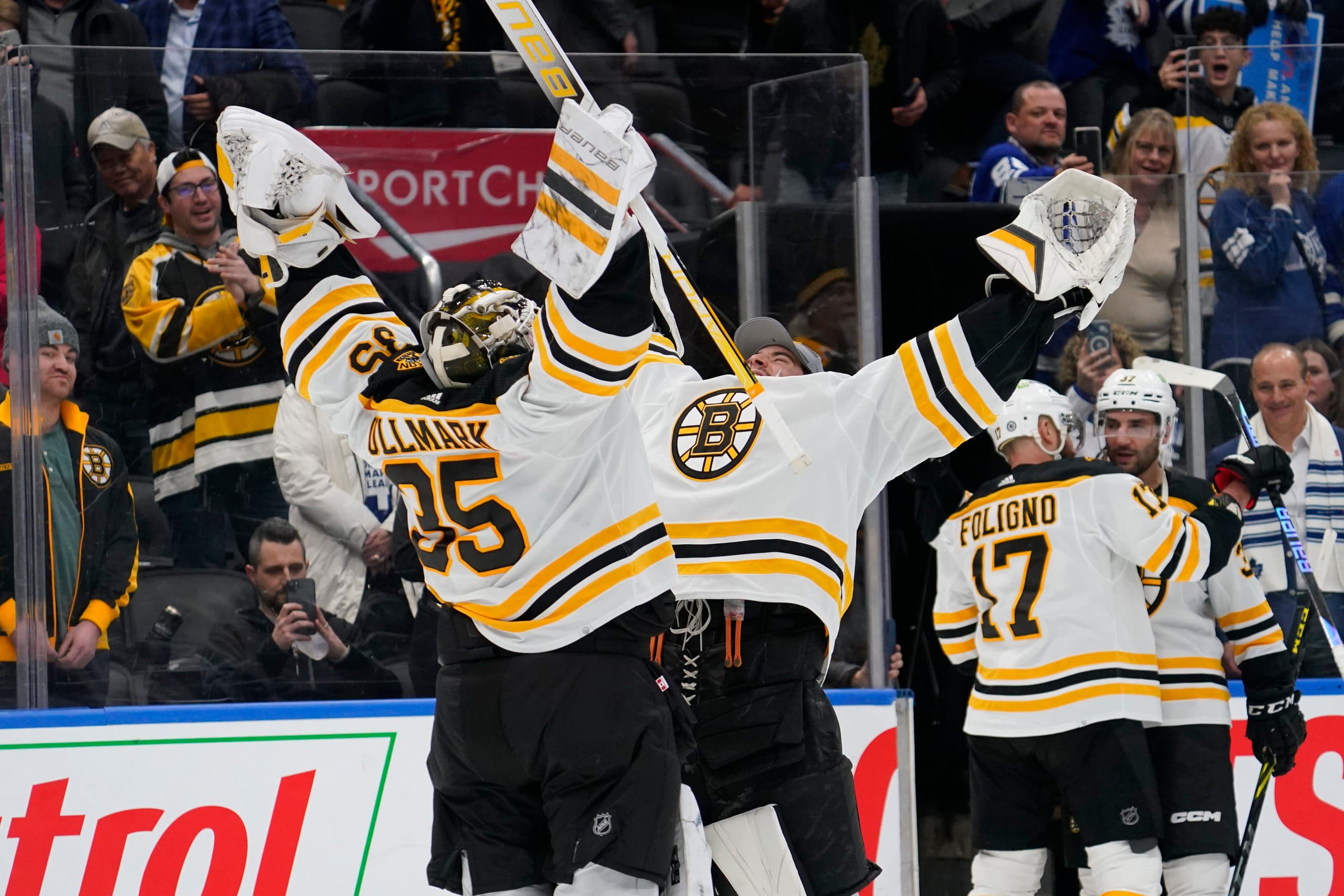 Photo credit:John E. Sokolowski-USA TODAY Sports
The Leafs head into the all-star break with 5-2 loss to the Bruins on Wednesday night. It was spirited battle between two for the league's top teams but ultimately the Bruins ended their three game skid and beat the Leafs for the second straight time. Below are the highlights from the game.
Ilya Samsonov kept the game scoreless early stopping Connor Clifton on the breakaway…
Midway through the first Rasmus Sandin had a chance to put the Leafs up one but Linus Ullmark shut the door…
Late in the period David Pastrnak chipped the puck past Morgan Reilly to create a scoring chance. Samsonov continued his stellar play with a sprawling pad save…
The Leafs got their first powerplay early in the second but it was the Bruins who struck first. Charlie Coyle found Derek Forbort all alone and he buried the shorty to make it 1-0…
Toronto redeemed themselves on the powerplay a few minutes later. Samsonov made a heads up pass to Mitch Marner, catching the Bruins on a line change. Marner walked in and sniped it blocker side to make it 1-1…
The game wouldn't stay tied for long as Brandon Carlo flipped one past Samsonov with 7:27 to go in the second frame…
AJ Greer doubled the lead for Boston a couple minutes into the third. He fought off the David Kampf backcheck and wired a wrister top shelf to make it 3-1…
On the ensuing faceoff Wayne Simmonds tried to spark the boys by dropping the gloves with Greer. Simmonds absolutely teed off, landing several clean shots…
Calle Jarnkrok brought the game within one halfway through the third. Mark Giordano through the puck at the net and Jarnkrok swatted it home….
Thirty seconds later Pavel Zacha broke TJ Brodie's ankles and shot a laser past Samsonov to make it 4-2…
Zacha got his second of the game three minutes later and that was all she wrote. 5-2 Bruins…