Leafs gain a contract space by placing Axel Rindell on unconditional waivers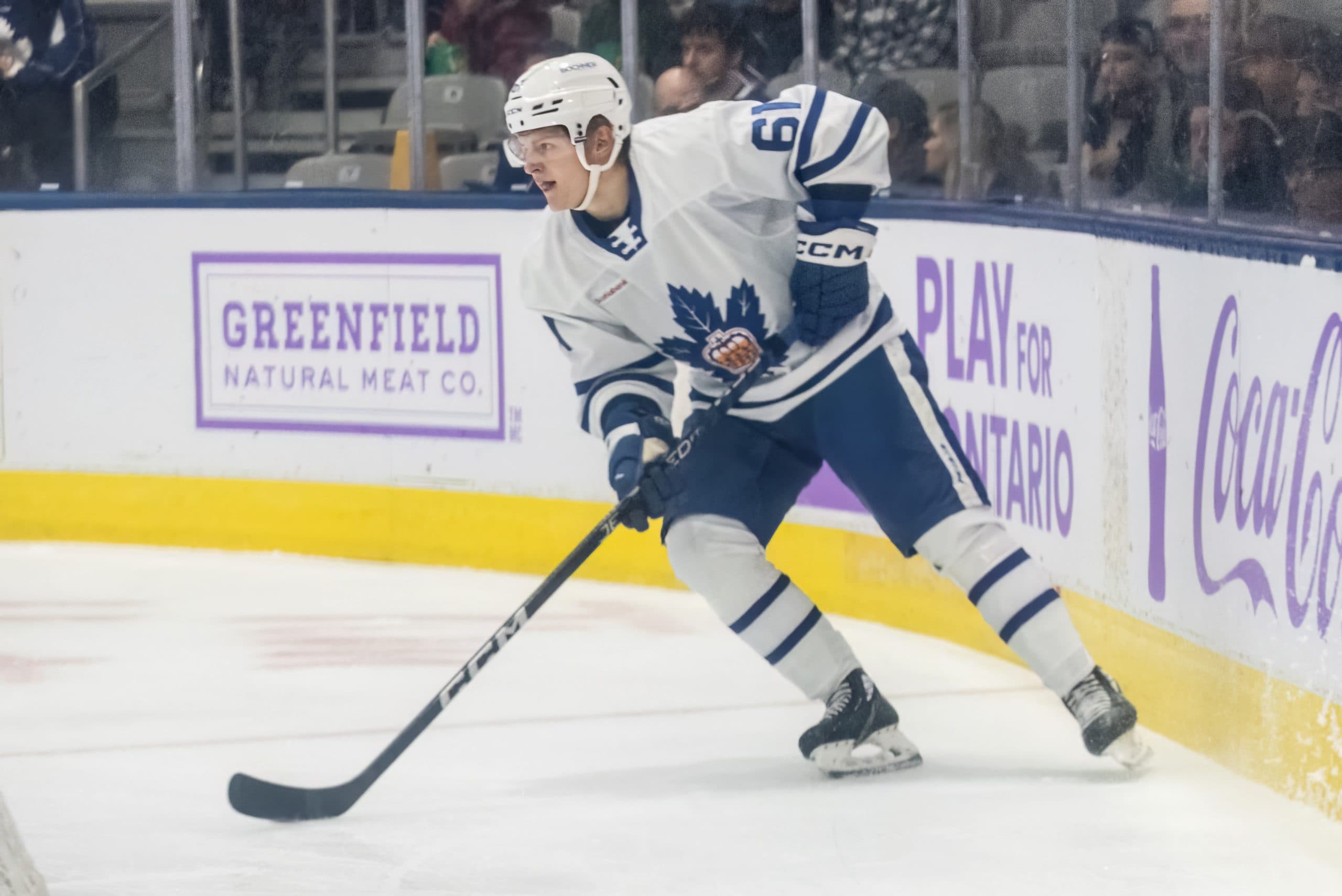 Photo credit:Steven Ellis/Daily Faceoff
The Leafs and Axel Rindell have apparently reached a mutual understanding that there is no path to the NHL for him through Toronto and he has been placed on unconditional waivers today for the purpose of contract termination.
From the Leafs' perspective, they are gaining a contract space out of the transaction, something that will finally put them below the 50-contract maximum; and, from Rindell's perspective, it is a chance to return to Europe or pursue other opportunities that might be more rewarding for him than playing out his Leafs entry-level deal in the ECHL.
There is always a chance that Rindell gets claimed, but, given his current situation, that seems incredibly unlikely and pointless given that teams are free to negotiate their own terms with Rindell soon enough. Expect him to clear unless someone truly wants priority negotiation with a defenceman who is pointless in six AHL games this season (but has four points in five ECHL games).
Rindell had a solid season last year in the Finnish Liiga and that is his most likely destination. Depending on how you look at it, the Leafs are either firing him right before the holidays or giving him a chance to return home for them.
As for the Leafs and the new contract space, hopefully it doesn't get used up as quickly as the last one was with Keith Petruzzelli, but with the Holiday Roster Freeze potentially leading to some interesting set rosters around the league by Monday, there might be a benefit in being able to claim someone off waivers. Not that the Leafs should be prioritizing the bottom of the roster.