Leafs in 5? The Buds look to close out the series at home tonight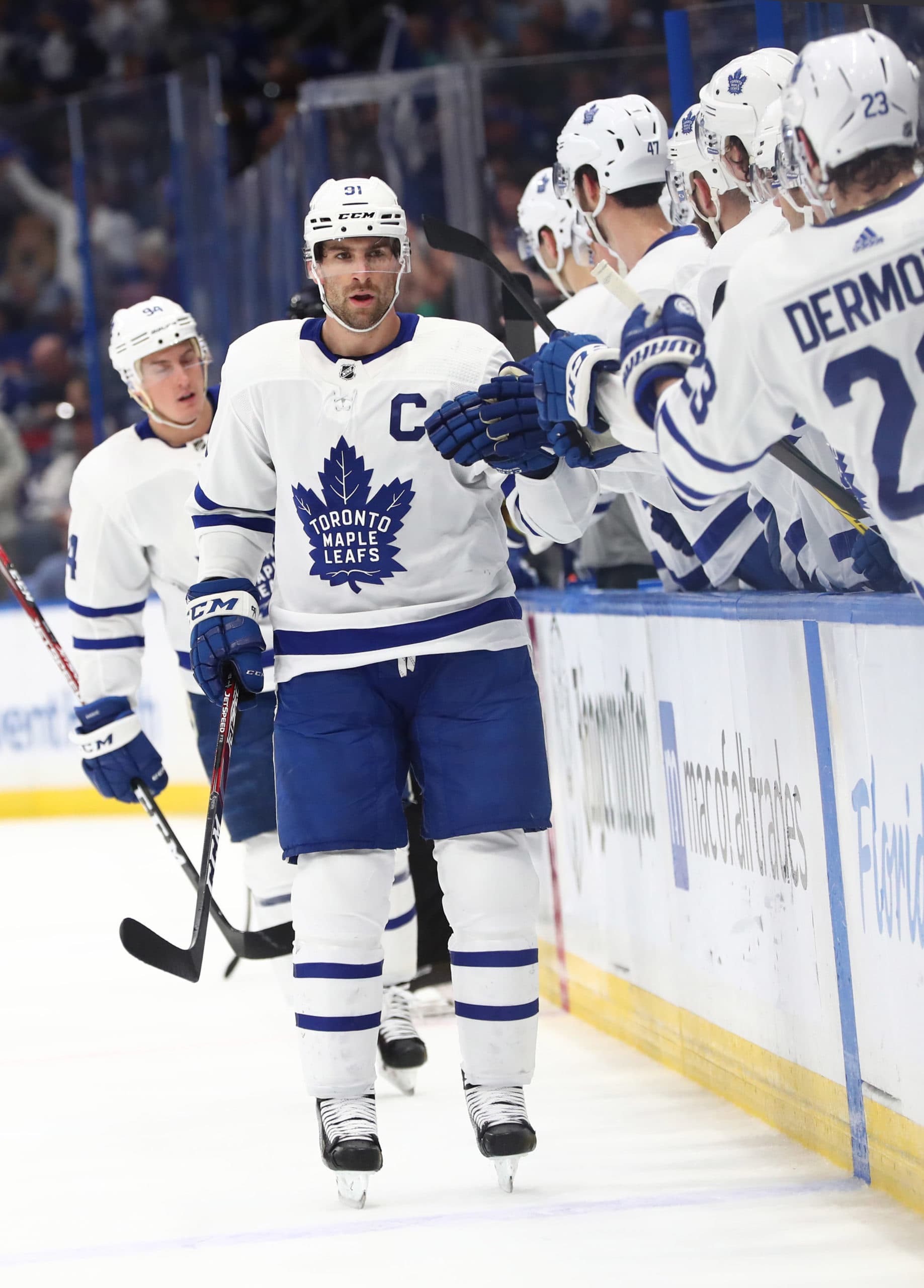 Photo credit:Kim Klement-USA TODAY Sports
Happy totally regular Thursday, Leafs fans. Nothing special or irregular about today at all. Just a normal Thursday. Go about your business. No worries.
…Did that work? Did you forget for a moment that the Leafs have the opportunity to close out the first round series against the Habs tonight on home ice? 
Well maybe this will help:
That's right. Only one week after a terrifying injury that took him out of game 1 at only 9 minutes in, and left fans quite concerned for his long term recovery, Leafs captain @John Tavares was out skating this morning. Now, of course, this does not mean he's anywhere close to playing, at all. But it is absolutely a positive sign that he is feeling better and making strides towards what will hopefully be a full eventual recovery. Even just having him in the building is most certainly a morale boost for the team, who were visibly shaken and unfocused during game 1 after the injury occurred.
Some speculation around how he's back on the ice so soon, and perhaps Sheldon Keefe will speak to it later, but for now:
So here we are, Leafs nation. One week after the series began, the Leafs are in a position to end it. They have won 3 in a row, with 3 different but strong performances. They have managed to beat @Carey Price even he's started the games looking solid. And @Jack Campbell has arguably been the Leafs best player, with an incredible shutout in game 4 to take the win.
Can they do it? They have momentum on their side. But the Habs are fighting for their playoff lives tonight, which can light a fire under the ass of any team. The Leafs have been somewhat quiet in the first periods of every game so far, and to win it tonight they likely want to shake that and get their offense going early. Jack will have to continue to stand strong in net, as the Habs will be pushing hard. The pieces are there for them to make tonight the night they advance to round 2 – only time will tell if the boys in blue can fit those pieces together and make it happen.
Lineups
Toronto Maple Leafs
Jonas has more updated lines, so we'll go with that!
Montreal Canadiens
But also:
So really, who knows?
Starting Goalies
Listen folks. There isn't much more to say on this. Jack Campbell is in net for the Leafs. Very likely Carey Price is in net for the Habs. Campbell has been the better goalie this series, but Price has looked strong and sharp too. If the Leafs offense comes out flying they've probably got a good shot. But Price and the Habs defense are going to be playing at the top of their game. So we'll see tonight if the new to the playoffs or veteran goalie can lead his team to a win.
Be there tonight, with whatever comfort food or beverage or stuffed animal or blankey gets you through it, 7pm EST on Sportsnet. May the odds be ever in our favour.