Leafs ink Rasmus Sandin to two-year deal worth $1.4-million AAV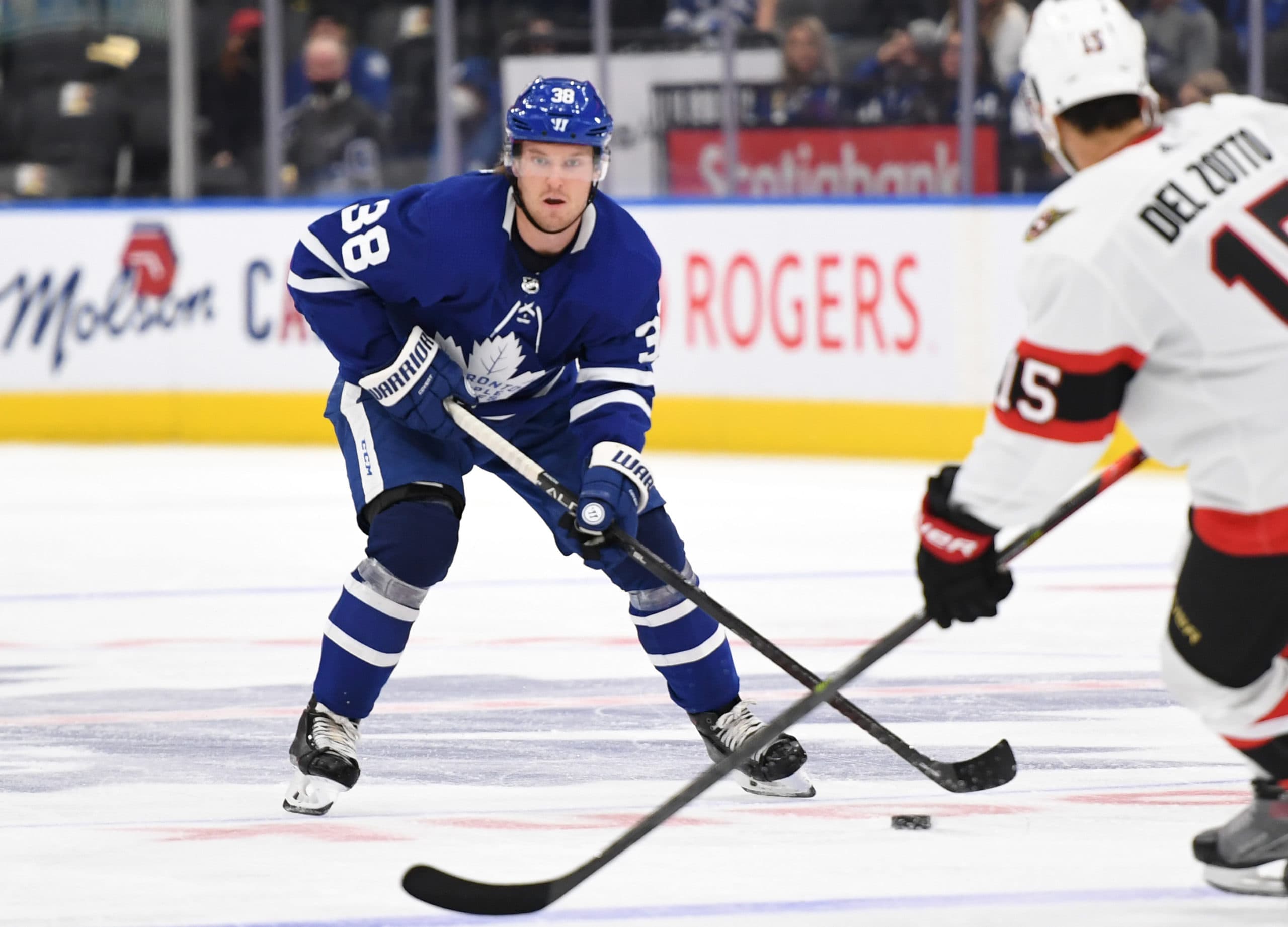 Photo credit:Dan Hamilton-USA TODAY Sports
I'm not sure what Rasmus Sandin was holding out for, but today he finally signed a new deal that puts him directly in line with Timothy Liljegren cap-wise – something it seemed he was trying to avoid during the summer, when it was rumoured the team wanted to lock them up to identical deals on the same day. At the time, Liljegren bit, Sandin didn't.
The Leafs announced this morning that the club has signed Sandin to a 2-year extension worth $2.8-million total. For qualifying offer purposes, Sandin's deal will apparently pay him $1.68-million in year 2 (in comparison to Liljegren's $1.5-million QO).
So what changed in the Sandin camp? According to
some reports from Chris Johnston
, with injuries starting to mount for Toronto's blueline, Sandin settled on being part of the solution rather than missing more valuable training time in a hold-out.
Sandin missed eight days of training camp – "pivotal development time" in the words of general manager Kyle Dubas. Then the injury bug hit hard and, rather than trying to use that development as further leverage in negotiations, Sandin decided it was time to get back to Toronto.
I mean, if this is true, I suppose the playing time/increased role element of all of this really was crucial. Sandin evidently wants to get in the lineup as soon as possible, especially with Liljegren out, Muzzin in question, and some depth options like Jordie Benn also now sidelined. The changing opportunity cost may have weighed too heavily.
Regardless of whether his motives have changed, this is fantastic news for the Leafs as Sandin will round out the group nicely and hopefully grab a heavier role, which has evidently been front of mind for him in this dispute. It may have been a massive waste of time on his end, since this same deal was right there for him in July, but with this cluing up in September, at least the team will have enough time – nearly two full weeks – to get him up to speed before the season opens.