Leafs keep Joey Anderson and how both can benefit from it in the long run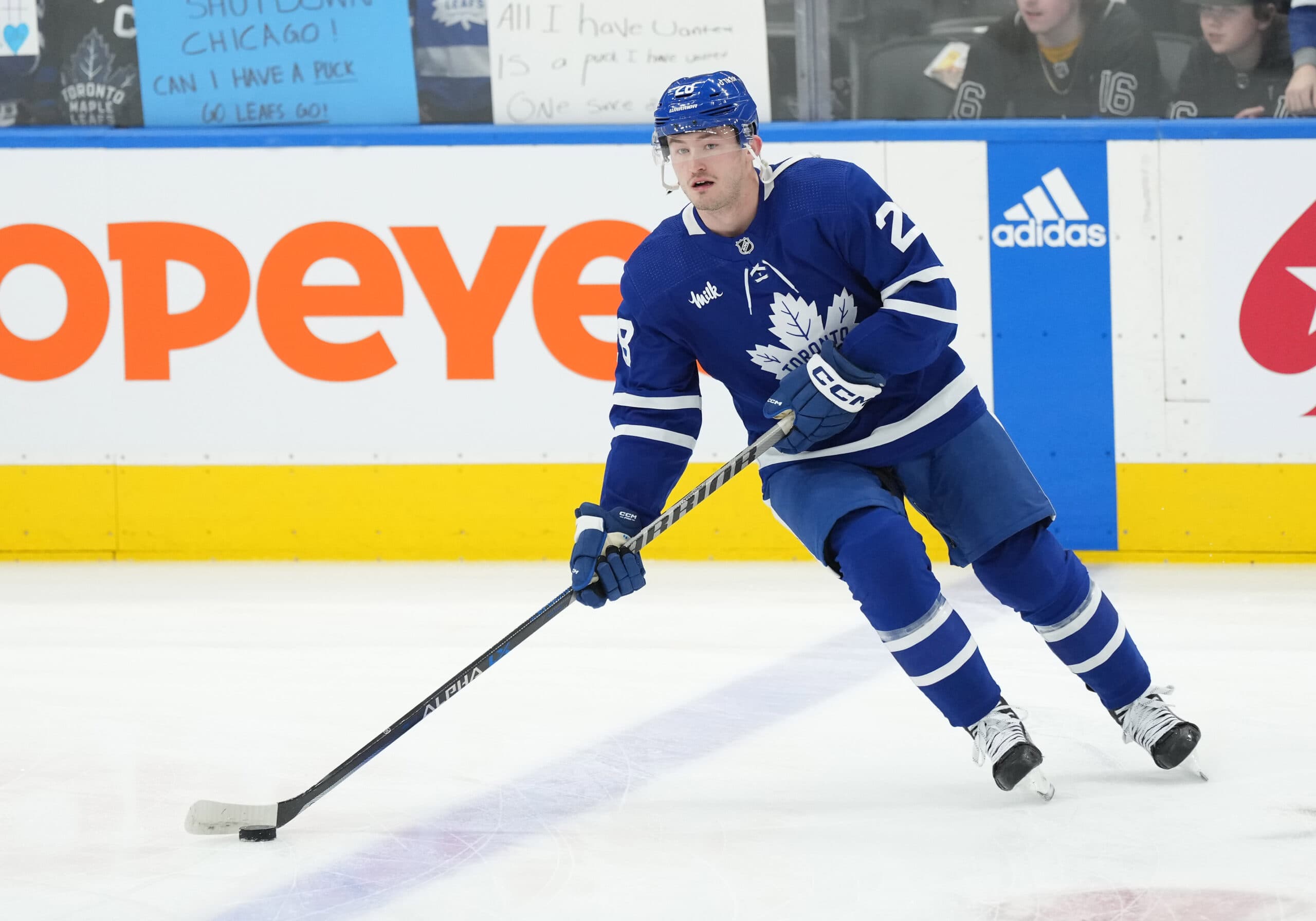 Photo credit:Nick Turchiaro-USA TODAY Sports
The Joey Anderson saga in Toronto will continue after he cleared waivers on Thursday.
This is yet another surprise involving the Maple Leafs and the waiver wire as it seemed like Anderson might've possibly been claimed after the season he's had.
The 24-year-old has played 14 games in the NHL this season, scoring two goals and adding an assist in that span. With the Marlies, he's played 30 games, tallying 14 goals and 13 assists throughout this year.
Having Anderson clear waivers is a big win for both he and the Maple Leafs. The 24-year-old can remain in Toronto, where he and his wife most recently had a child. And the Maple Leafs get to keep a player who is a valuable depth piece as they near the playoffs.
Clearing waivers will also allow Anderson to return to the Marlies, a team where he's heavily loved. He's one of their biggest leaders, as well as one of their best point producers. That team will be very happy with him returning for the next little bit, if he does get sent down.
Once Anderson is returned to the Marlies, the Maple Leafs will have opened up more cap space for what will be a fascinating trade deadline. Already adding Ryan O'Reilly and Noel Acciari, it is rumoured that Toronto wants to make one more splash, either at forward or on defence.
This extra cap space, although less than $1 million, will help Maple Leafs GM Kyle Dubas and his staff immensely if they're in fact looking to bring in another player.
I'm not sure this means that Anderson won't get another chance with the Maple Leafs this season, because I believe he will. But getting the 24-year-old to clear waivers presents another opportunity for him, and a few other Marlies, to make a statement in the NHL.
The three of Bobby McMann, Pontus Holmberg, and Alex Steeves continue to wait for another chance to show their worth at the NHL level. Add Anderson back to that list (again, if he's sent down).
But what the 24-year-old brings, that the three others named don't, is a right-shot. If the Maple Leafs need a depth option on the right side, having Anderson as a natural right-winger could be their best option.
His foot speed might not be there, but he is physical, can play in front of the net, and is a decent defender. All of those traits you'd like from a player if he's called upon during the playoffs.
It's the best of both worlds. Toronto gets to keep Anderson, and he gets to remain in the city where he's grown a lot throughout the years. Not too bad, in my opinion.
THE DAILY FACEOFF TRADE DEADLINE SHOW
Join us on March 3rd for the Daily Faceoff Live: Trade Deadline edition as Frank Seravalli and the panel break down all of the latest rumours, news, and rumblings from around the NHL. The show will be live on 
YouTube
, 
Facebook
, and 
Twitter
from 12 PM – 4 PM ET to keep you up to date on all things trade deadline no matter where you're watching from.