Leafs likely aren't done making moves ahead of the trade deadline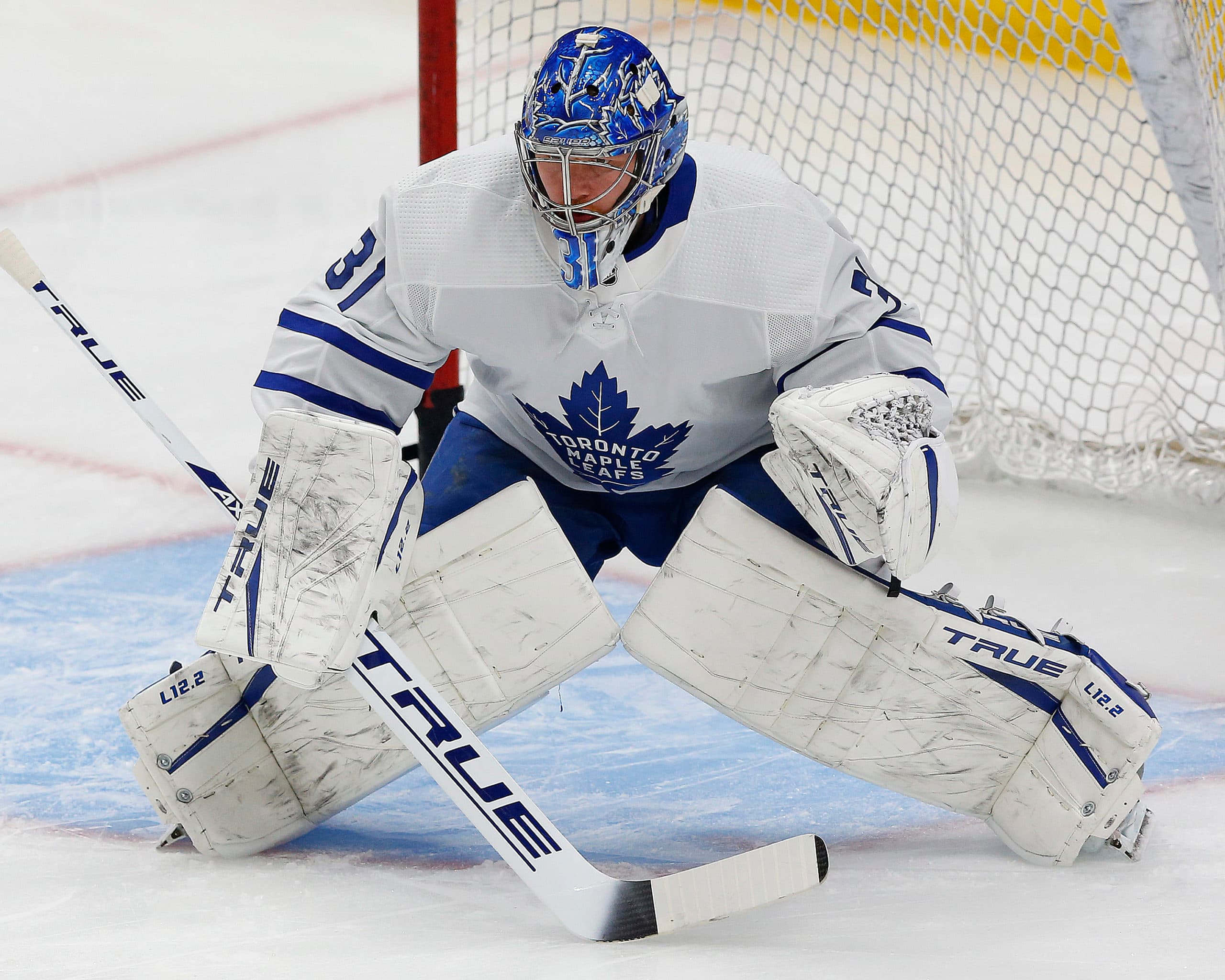 Photo credit:© Perry Nelson-USA TODAY Sports
Kyle Dubas was busy on Sunday, making a pair of significant additions to the Leafs' roster with the clock ticking down towards the trade deadline.
The biggest acquisition was that of Nick Foligno from Columbus in a three-team deal that saw the Leafs ship out their 2021 first and fourth-round picks to the Blue Jackets, and their 2022 fourth-round pick to the San Jose Sharks. Columbus retained 50% of Foligno's remaining salary and the Sharks retained an additional 25% while also sending depth forward Stefan Noesen back to the Leafs.
Foligno checks a lot of boxes in terms of what the Leafs were looking to add. He can slide up and down the lineup while having the versatility to play wing or center if needed, he plays with an edge, is a strong defensive presence, and brings a bit more of that good old fashioned veteran leadership.
It wasn't exactly a bargain but adding a player like Foligno to this lineup for a fraction of his salary, in exchange for what should be a late first-round draft pick, is a solid move.
Dubas wasn't done there, however, as it was announced shortly before midnight that the Leafs had also acquired goaltender David Rittich from Calgary in exchange for a 2022 third-round pick with the Flames retaining 50% of his remaining salary as well.
Foligno is the more notable acquisition and should play a much larger role for the Leafs, but the Rittich trade doesn't come without intrigue.
Freddie Andersen has been MIA since making his last start on March 19th and was placed on retroactive LTIR earlier this week, creating extra salary cap space for the Leafs for as long as he is on the shelf. And that's where things get interesting.
Andersen's status has been treated like a matter of national security, with very little information and no concrete timeline on his potential return from injury – an interesting departure for a regime that has been fairly transparent with player injuries in the recent past. After weeks of speculation in terms of how the Leafs would handle their goaltending depth chart heading into the playoffs, the acquisition of Rittich may have provided some answers.
As it stands, with Foligno and Rittich added to the roster in place of Alexander Barabanov and Michael Hutchinson, the Leafs don't currently have the cap space available to activate Andersen from LTIR. Dubas would have to clear approximately $1.7 million in salary to bring Freddie back on to the roster before playoff time when the salary cap is no longer relevant.
The other thing that is notable about the Rittich deal is the acquisition cost, with the Leafs sending a third-round pick to the Flames in an effort to fortify their goaltending depth. Not an exorbitant cost by any means, but not nothing either, meaning the Leafs saw Rittich as necessary insurance behind Jack Campbell. Given the circumstances, waiving Rittich in order to facilitate Andersen's return appears to be out of the question. So where does that leave the Leafs and their long-time starter with just hours to go before the trade deadline?
All signs point to Andersen's season (and most likely his Leafs tenure) being finished, leaving the Leafs with close to $3.3 million in available cap space after sending down Hutchinson and Barabanov. That is plenty of wiggle room for Dubas to address whatever other needs he has identified for his team without removing a player from the current roster.
Players that could be of interest to the Leafs who are thought to be available ahead of the deadline include Philadelphia's Scott Laughton, Los Angeles' Alex Iafallo, Jamie Oleksiak out of Dallas, another flame in Sam Bennett, and Dmitry Kulikov of the New Jersey Devils, to name a few.
The Leafs have fired quite a few of their trade bullets already, having traded a first, a third, and two-fourth round picks in Sunday's trades but their prospect pool remains untouched. Nick Robertson, Rasmus Sandin, Rodion Amirov, and Timothy Liljegren are still Leafs and there is no obviously available trade target remaining that would warrant moving any of those players but they still have interesting roster players like Alex Kerfoot and Pierre Engvall, as well as several mid-level prospects that could be interesting to teams scrambling to recoup assets before the deadline.
The next few hours will be telling in terms of Andersen's fate. No one is coming out and saying with any certainty that Andersen is done for the season but what the Leafs do on Monday should provide some clarity one way or the other. Depending on his status, the Leafs either have plenty of remaining cap space to work with or they need to move out money in order to accommodate Andersen's cap hit once he's healthy. Regardless, it seems apparent that Kyle Dubas and the Leafs have more in store before the clock strikes 3:00pm on Monday. Stay tuned.