Leafs look for quick rebound against Islanders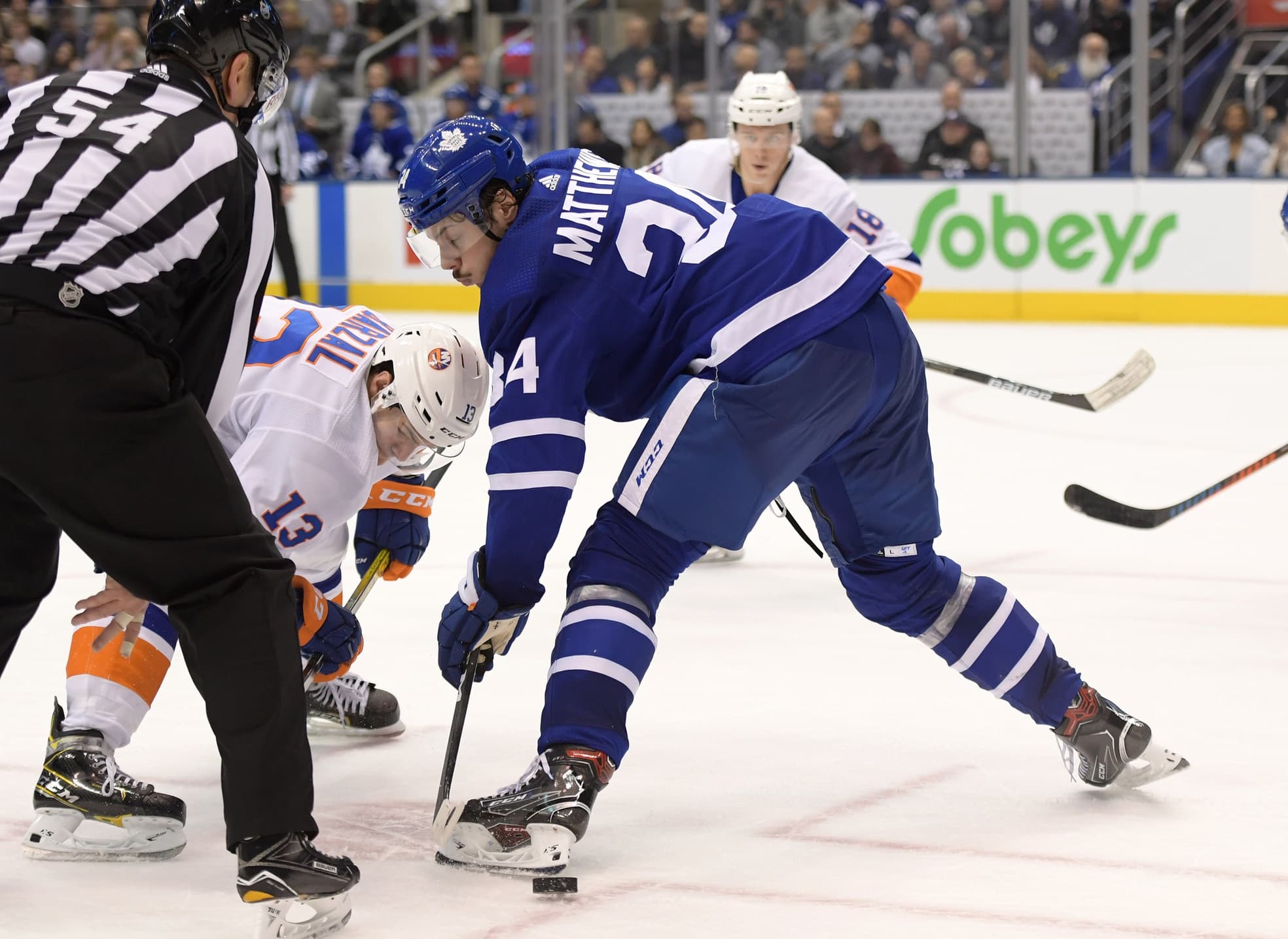 Photo credit:© Dan Hamilton-USA TODAY Sports
The Pittsburgh Penguins handed the Leafs their second loss in the month of November, and thankfully for Leafs Nation, we won't have much time to get mad at it, as the Leafs get right back into action again tonight. It's not going to be an easy one though, as they'll be flying in to visit the Islanders for the first time in two years.
The Leafs have had their fair share of struggles against the Islanders since taking John Tavares from them, and it's been well documented how hectic the Islanders home rink can be, especially against the Leafs. It'll certainly be a challenge for the team on the second half of a back to back, but the Islanders aren't currently playing like the Islanders we've gotten to known these past few years.
Now, it can't all be blamed on the team itself, as the Islanders had a brutal schedule to start the season, playing all of their first 13 games on the road as construction finished up for their home arena. But the Islanders, usually known as a defensive juggernaut, have come up with middling results so far, sitting 18th in 5v5 goals against per 60 minutes, 28th in 5v5 shot attempts against per 60 minutes, and 16th in 5v5 expected goals against. They haven't quite been their normal selves just yet, and that's shown in their 5-7-2 record, as the only team in the Metropolitan with a sub-.500 record.
That doesn't mean it will be easy for the Leafs though. Pittsburgh was sitting seventh in that division, and managed to play the Leafs pretty well last night. Not to mention that the Islanders have come out slightly on top in the "We Don't Need You" Bowl, having won three of the five games since the Leafs signed Tavares. But, only one of those games has been in the Sheldon Keefe era, and he strategized well to give the Leafs a 3-0 win with Michael Hutchinson in net.
It's hard to look at past matches considering how long it's been since they last played, but it's still a bit of an uneasy feeling going into the Islanders home rink as well.
Lineups
Toronto Maple Leafs
New York Islanders
I won't comment too much on the lines because with both teams on the second half of a back-to-back, we probably won't have an idea as to any lineup changes until pre-game warmups.
Starting Goalies: Joseph Woll vs. Ilya Sorokin (unconfirmed)
The one nice thing about back-to-backs is that it does make predicting the starting goalies very easy, as it usually means we'll see the two goalies that didn't start last night. Admittedly, giving Woll just his second NHL start in an arena that will not be kind to the Leafs is trial by fire, but hey, if he comes out of it with a win, that might have a lot to say about his future as an NHL goalie. Sorokin isn't confirmed yet, but with Varlamov playing last night against Calgary, it's safe to assume he'll be the starter.
Where to watch?
You can catch the game at 7:30 p.m. EST tonight on Sportsnet Ontario.