Leafs look to add to division lead vs. Habs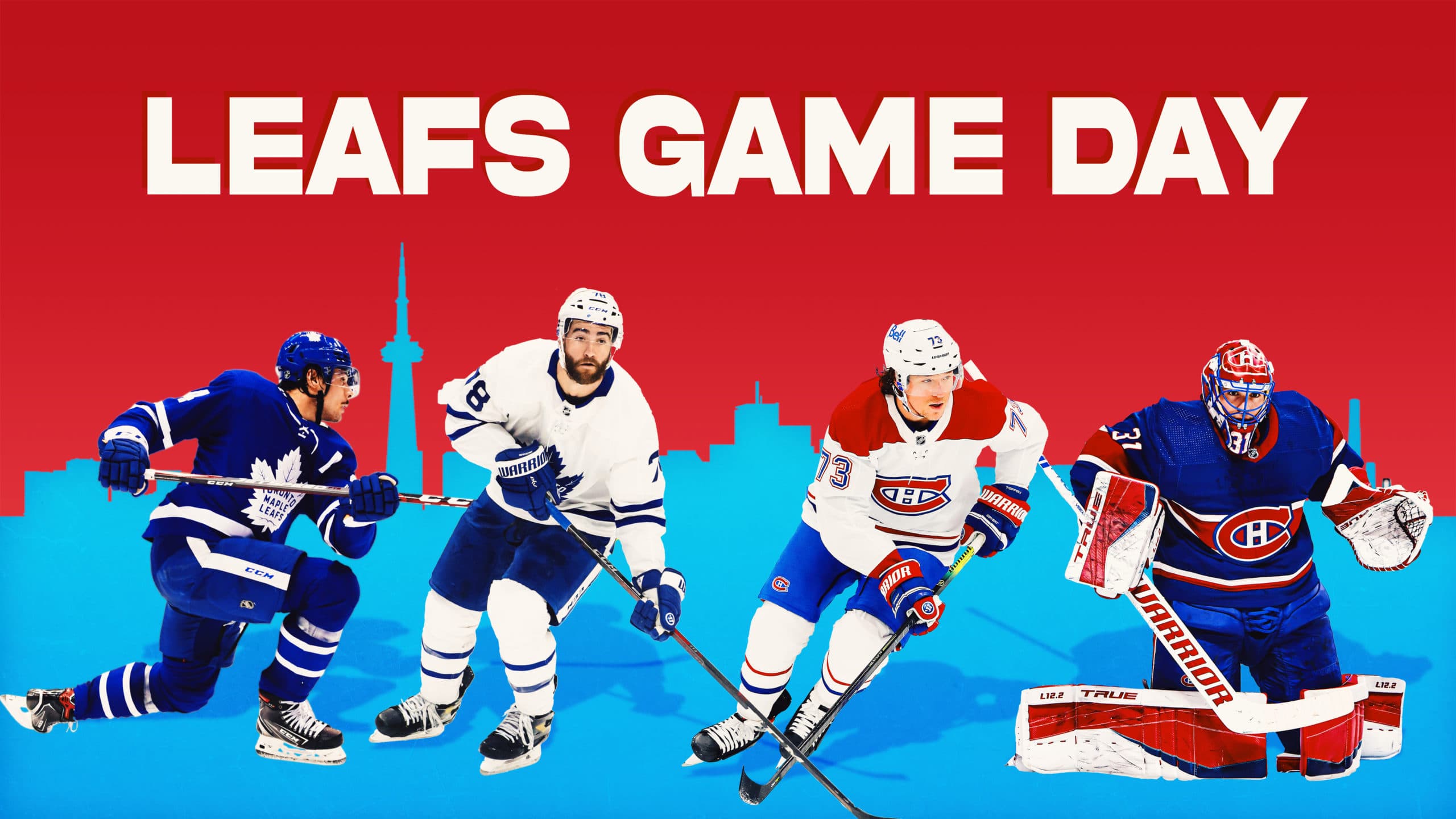 Photo credit:Nick Barden
Going into tonight's game, the Toronto Maple Leafs have an eight point lead over the Montreal Canadiens for the division title, but the Habs have three games in hand. This game could be the difference between having a 0 point lead if the Habs win their games in hand or having a four point lead if they do, and any chance to help cement your chance as the division winner should hopefully be capitalized on.
The Leafs head into tonight's game after a three game series against the Ottawa Senators, where they took five of a possible six points, and did it in the most frustrating way possible, blowing a 5-1 lead on Monday night, barely squeaking by on Wednesday night, only to finally blow them out on Thursday night. They're currently on a two game win streak as a result, and have managed to only lose in regulation once in their last 13 games, going 10-1-2 in the process.
The Habs have had the week off after last Saturday's game against the Leafs, which saw them get the tying and go ahead goals in the third period on route to a 2-1 win. That ended a slump that saw them lose three of their last four, including a regulation loss to the Ottawa Senators and getting shutout by Mike Smith.
The Leafs have usually found themselves on the wrong side of the possession metrics in this series up to this point, and while they are 2-1 in the series, it'd be nice to see them improve in that regard against the Habs, and not rely on Carey Price playing bad against them.
Projected Lineups
Toronto Maple Leafs
Zach Hyman and Zach Bogosian will be back in the lineup tonight, with Nic Petan and Mikko Lehtonen coming out. Hyman missed the last game after blocking a shot on Wednesday against the Sens, but looks to be in much better condition tonight. Bogosian found himself out of the lineup mostly to give the veteran some rest on a back to back after playing the first 17 games of the season.
Montreal Canadiens
Tomas Tatar returns to the lineup after being scratched last Saturday, but otherwise there are no significant changes for the Habs.
Who to watch for the Leafs: Jimmy Vesey
Vesey seems to be on his last limbs in Keefe's good books with some mediocre play recently, and with the Alex Galchenyuk trade, he's no longer looking at a guaranteed spot in the lineup. In what's likely one of his last games to really prove himself, Vesey will probably want to have a strong night to stick around in the lineup.
Who to watch for the Habs: Tomas Tatar
As I mentioned before, Tatar will be drawing into the lineup after being a healthy scratch in last Saturday's game. This came after scoring in the previous game against Toronto, although he had a much weaker performance the next night against Edmonton. He'll be looking to have a strong game after the scratch, and with 4 goals and 8 points in 14 games this season, there's no saying he won't.
Leafs Starting Goalie: Frederik Andersen
Andersen will likely get the start tonight against Montreal after getting some much needed rest on Thursday. He's on a bit of a hot streak with a .927 save percentage in his last six starts, and a lot of that weighed down by the 6-5 loss to Ottawa. He's 2-1 this season against Montreal with a .913 save percentage.
Habs Starting Goalie: Carey Price
The Canadiens turn to their usual starter against Toronto, as Carey Price gets the crease tonight. He hasn't been the best with a .901 save percentage this season, but he had a strong start last game against the Leafs, stopping 21 of 22 for the win. He's 1-1-1 this season against the Leafs, with an .886 save percentage.
Puck drop is set for 7pm tonight, and can be found on CBC, City TV, and Sportsnet.