Leafs look to avoid first series loss this season against Canucks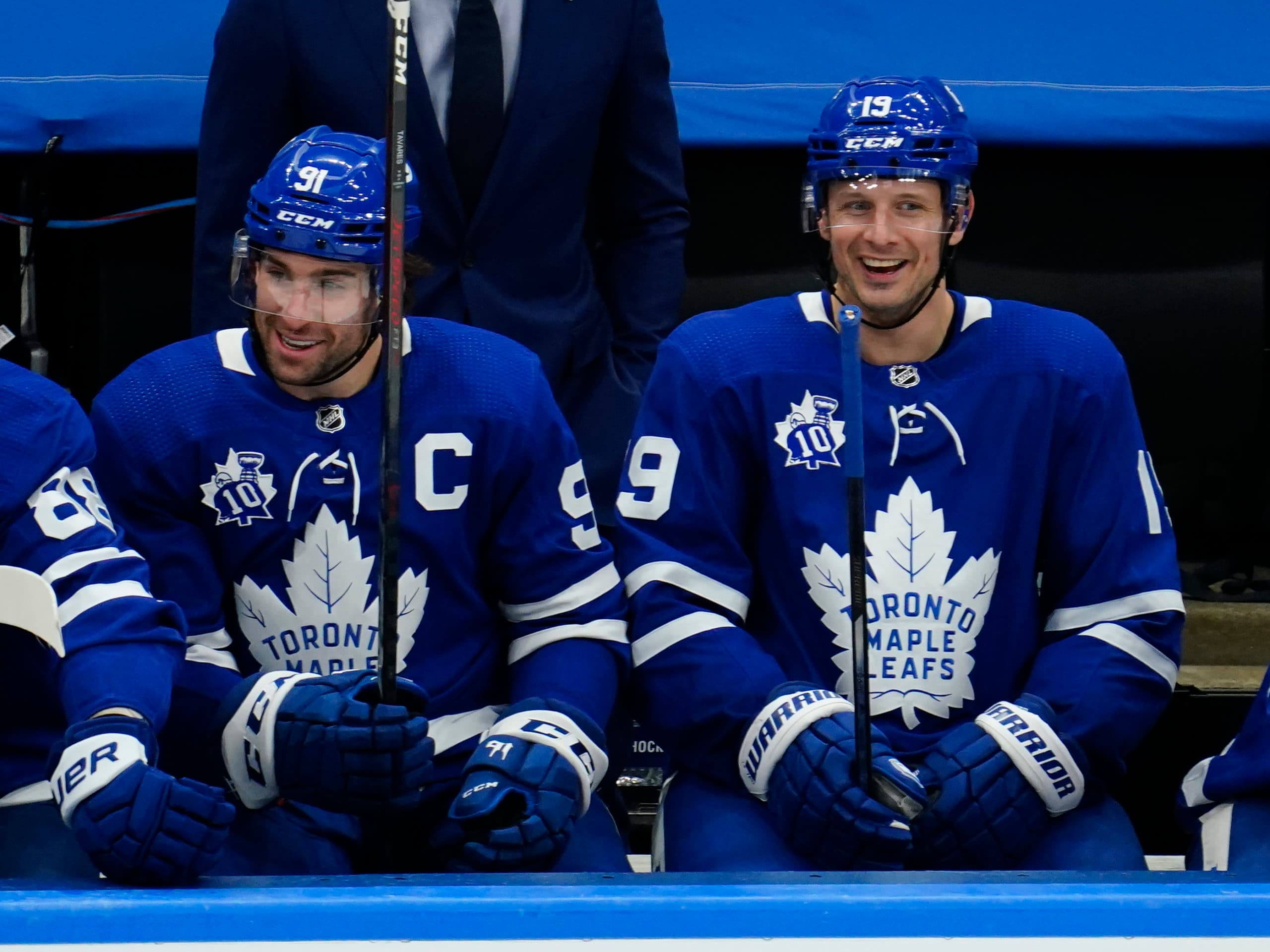 Photo credit:John E. Sokolowski-USA TODAY Sports
Since the season started almost two months ago, the Leafs have played 13 different "series'" this season, also counting just a single game against an opponent as one. Going into tonight's game, they have yet to lose one, but that may be in jeopardy tonight, as the Leafs look to rebound from Thursday night's 3-1 loss to the Vancouver Canucks.
Of course, it's not like the Leafs played bad in that game. They actually played quite well for the first two periods, but once the third period rolled around, it was fairly obvious that fatigue was getting to them, as they were playing their 4th game in 6 nights, and the second half of a back to back. That fatigue may still be there for tonight's game, but it probably shouldn't be as big of a factor as Thursday's game.
For the Canucks, they had lost five of their last six going into the game, so it might have been a big boost in team morale, especially without Elias Pettersson. But, since a 6-5-0 start to the season, they have gone 4-10-2, so those wins have come few and far between these days. However, the win did end a five game losing streak against the Leafs, and it was also their first regulation win against the Leafs since 2017.
Lineups
Toronto Maple Leafs
Vancouver Canucks
Travis Boyd draws back into the lineup for the Leafs in place of Nic Petan, while Elias Pettersson's status is still up in the air for tonight's game.
Who to watch for the Leafs: Auston Matthews
It's hard to believe since he's been so good all year and still has a four goal lead as the best goal scorer, but it's been two weeks since Matthews last scored a goal. Not just that, but he's also been held off the scoresheet in three of the last four. Part of that has been because he's been dealing with a wrist injury, but it seems like the signs might point to him breaking out again and having a big game. All that said, it's crazy that the Leafs have gone 4-2 during that stretch.
Who to watch for the Canucks: Elias Pettersson?
If he plays, it'll be interesting to see how he responds to whatever he was dealing with. He's also just a really good player and a lot of fun to watch, even if it's sometimes at the expense of your own team.
Leafs Starting Goalie: Frederik Andersen?
We haven't gotten a confirmation yet, but considering Campbell's health is still up in the air, I'm assuming Keefe will probably go to Andersen for the start. He has the second most wins among goalies with 12 and a .909 save percentage on the year. Against the Canucks, he has a 3-0 record with a .937 save percentage.
Canucks Starting Goalie: Thatcher Demko?
No confirmation on the Canucks end either, but it's likely the Canucks will go back to Demko considering how well he played on Thursday. He has a 6-9-1 record this season with a .911 save percentage, and a 1-1 record against the Leafs with an .884 save percentage in those games.
Canucks Starting Goalie
The game will start at a much more reasonable 7pm start time, and you can catch the game on Sportsnet.