Leafs look to extend streak against surging LA Kings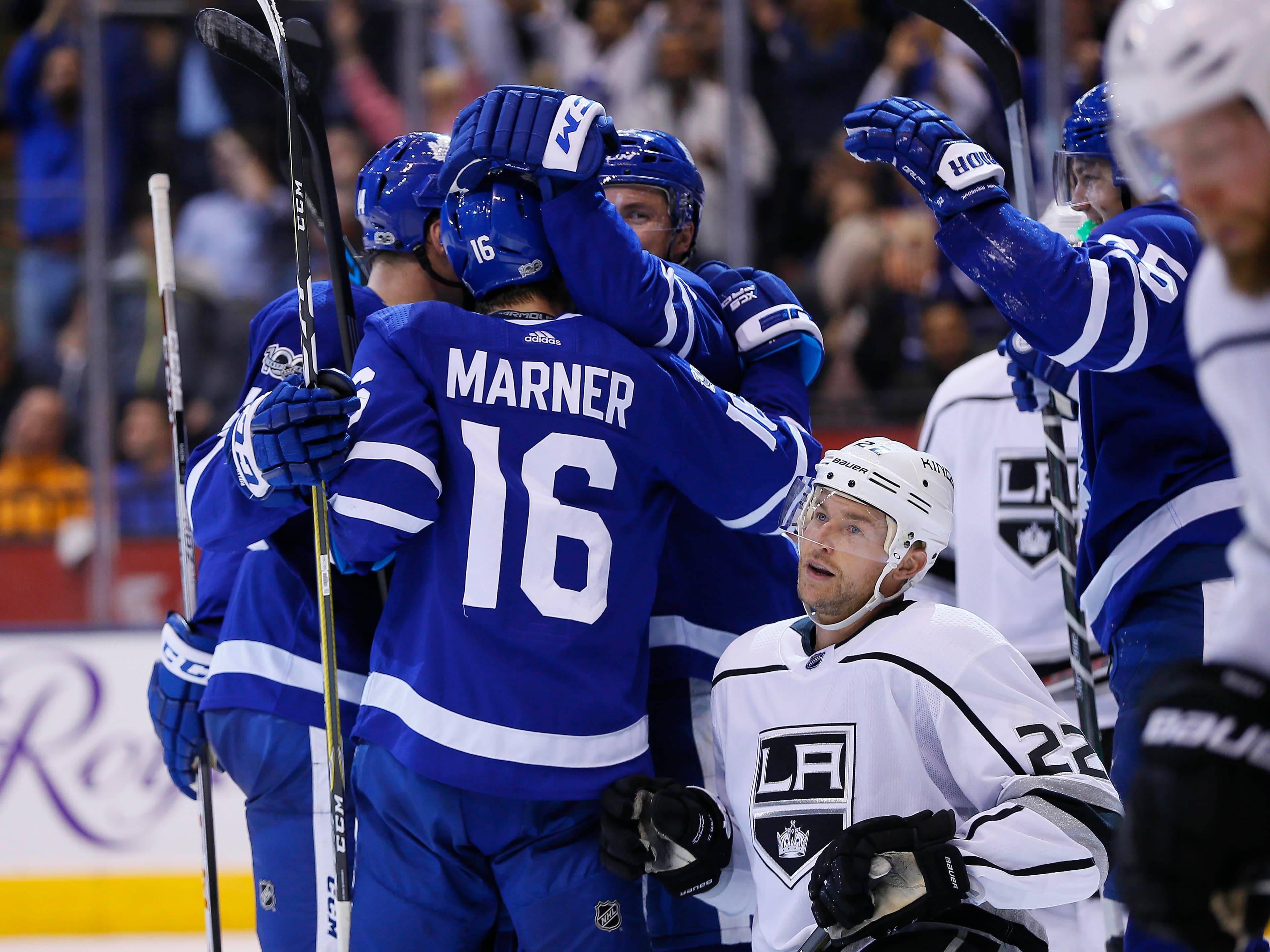 Photo credit:John E. Sokolowski-USA TODAY Sports
After not blowing a 4-1 lead to the Boston Bruins on Saturday (and avoiding the re-traumatization of a legion of fans), the Leafs are sitting pretty with a five game win streak. All of the top-end players are performing, the defence has been solid, and while there are
legitimate concerns about secondary scoring from depth players
, the Toronto Maple Leafs are looking like the team we all thought they'd be.
The opponent in tonight's matchup, for the first time since March 5th 2020, is the LA Kings. After a six game losing streak just after the start of the season, the Kings roll into Toronto sporting a four game win streak of their own, so someone's run of wins will end tonight. Currently wracked with a long list of injured players, and a few players in COVID protocol, the Kings do not look scary on paper, but however, keep in mind that this is Trevor Moore's first game back in Toronto since being traded to LA.
You want more potential storylines for tonight? This is Phillip Danault's return to Scotiabank Arena for the first time since a particular Game 7 that no one wants to remember happened. Also on deck for things to watch: Tobias Bjornfot, the young defenceman was the player LA selected with the first round pick in 2019 they acquired from Toronto in the Muzzin trade. And speaking of trades between these two teams, tonight will be Jack Campbell's first time actually playing against his former team, as he was taking the backup role in the only other Leafs/Kings game that has occurred since the trade. I'd say it's the Jack Campbell revenge game, but Campbell is too sweet of a guy to concern himself with petty things like revenge. So with that, let's check out the lineups.
Lineups
Toronto Maple Leafs
No changes from Saturday. Justin Holl sits out once again.
Los Angeles Kings
With five regulars out of their lineup, the Kings look less formidable on paper than they are in actuality. Keep in mind that it is (mostly) this lineup that has secured them their current winning streak.
Starting Goaltenders
We have a battle of former teammates confirmed tonight, as it will be Campbell vs. Jonathan Quick. Campbell, as we all know, has been stellar throughout the start of the season, as well as for his entire tenure as a Leaf. He comes into tonight's contest with a .936 save percentage and a 6-2-1 record.
Quick's record of 2-3-1 would suggest that he's struggling, which would be understandable, as he is a player who's on the back end of his career and has been regressing over the last number of seasons, but he is still sporting a .915 save percentage, so I would suggest that individually, he's been ok, while his team, missing two key defencemen, have been struggling to keep the puck out in front of him.
Tonight's game begins at 7:30 pm and will be broadcast nationally on Sportsnet.