Leafs look to keep up hot streak against slumping Flames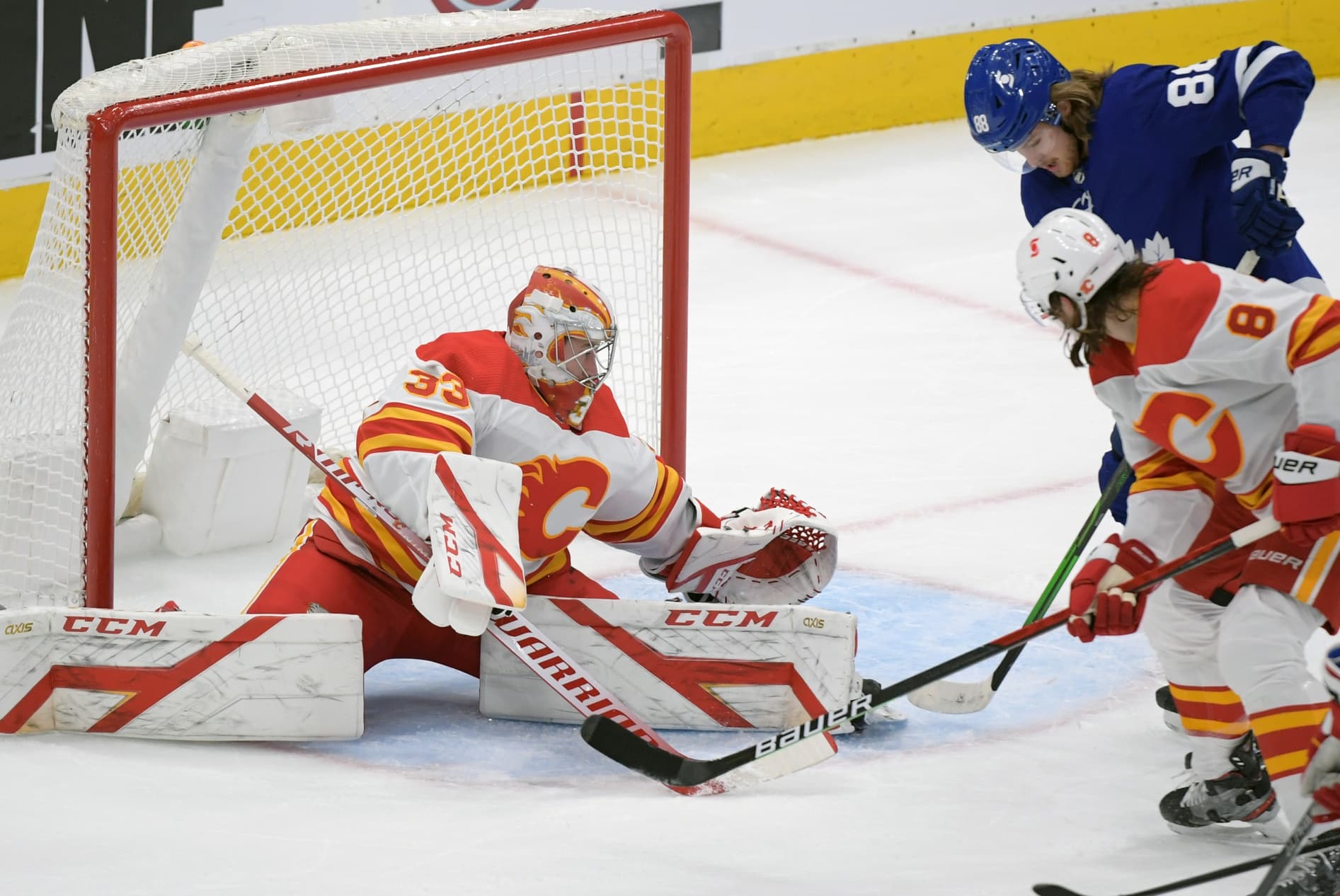 Photo credit:Dan Hamilton
If there was ever a game with two teams going in different directions, this is it.
The Toronto Maple Leafs currently find themselves on a 5-0-1 stretch, or as Pierre LeBrun would call it, a "lossless" streak. In fact, the last time the Leafs lost in regulation was against the Flames, and also Frederik Andersen's last game before his injury. And they haven't just been getting by during this stretch, they've been outright dominating their opponents, with a 62.61% xGF% in that span. The last time the Leafs had a game with less than a 58% xGF% was March 14th against the Ottawa Senators.
The Calgary Flames have not been doing that. After a solid 3-1-1 start after hiring Darryl Sutter, the Flames have gone 2-7 and made it highly unlikely that they get into the playoffs, and extremely disappointing result for a team that was, on paper, the second best in the division. During that nine game stretch, they have a 46.85% xGF%, which definitely won't cut it. They've struggled to find their consistency all season, and it's a big reason why they're 16-19-3 on the season.
Will that decide the outcome of tonight's game? Of course not. Hockey is a random sport that any team could win on any given night with some luck, and Michael Hutchinson starting for the Leafs probably will only add to the randomness, but the Leafs likely won't even make that an easy situation for the Flames tonight.
Tale of the Tape
Lineups
Toronto Maple Leafs
Calgary Flames
Leafs Starting Goalie: Michael Hutchinson
The Leafs play the Flames on back-to-back nights, so Hutchinson was going to get one of the games this weekend since Freddie doesn't look to be returning in the next few days. Hutchinson has been solid when called upon, with a 3-2-1 record and a .915 save percentage, but he also hasn't been too hot of late so he will probably be the biggest factor for if the Leafs win or lose tonight. He's already got in two games against the Flames with a 1-1 record and .927 save percentage.
Flames Starting Goalie: Jacob Markstrom
This one isn't confirmed, so the back-to-back could mean it's anyone's crease tonight, but Sutter has been pretty reliant on Markstrom since taking over, so it's safe to assume he gets the first start. He's been pretty sub-par this season with a 12-13-2 record and a .901 save percentage, and the Leafs haven't helped him there too much, as he has a 1-2 record and a .875 save percentage against the Leafs.
Where to tune in
You can catch the game on TSN tonight, and even though it's a Sunday, the game is at 9:00pm for some reason, so it'll be another late night for Leafs Nation.