Leafs look to maintain momentum against Oilers amidst goalie concerns
Photo credit:© Perry Nelson-USA TODAY Sports
Coming off an impressive full-team performance Saturday night, led by a newly-returned @Jack Campbell who posted a shutout against @Connor McDavid and crew, the Leafs are hoping to keep the pressure on and come out with a similar result in Edmonton tonight. However, it seems they'll be doing so without either Campbell or @Frederik Andersen in net, as reports are out that @Michael Hutchinson gets the start. Campbell is apparently out with an undisclosed injury, no timeline for return given, and Freddie is not yet ready to step back into net.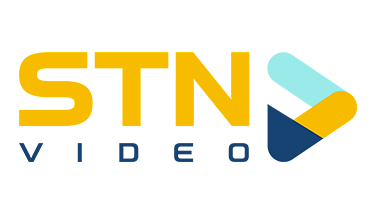 Even without @Auston Matthews, the Leafs played as complete a game as we have seen from them this season on Saturday, delivering both offensively and defensively. They also succeeded in keeping their foot on the gas even with a solid lead in the third period, something they have struggled with in the past. Campbell's performance in his return was nothing less than stellar, and the mood of the entire team following the win was noticeably jubilant.
Meanwhile, despite their loss in that game, the Oilers have been dominant over the last couple weeks. Prior to Saturday's loss, they were coming off a five game win streak, and they are currently sitting in the second spot in the division – comfortably in a playoff spot as of now. Goalies – and defenseman – can (and do) often attest to how tough it is playing against the 1-2 punch of McDavid and @Leon Draisaitl, and though the Leafs have done a commendable job so far this season, they are not a duo any opponent wants to sleep on.
While the Leafs are still dealing with some injuries and game time decisions (Matthews, Andersen, and some questions remain after Campbell took the day off yesterday), this should be a fun one to watch!
Toronto Maple Leafs*
*Sunday practice lines, no Leafs lineup announcements ahead of the game, per Sheldon Keefe:
Edmonton Oilers
Leafs Player to Watch: William Nylander
@William Nylander has broken out of his perceived slump, scoring both Leafs goals in their 2-1 win against Calgary a few nights ago, and opening the scoring against the Oilers on Saturday. If Matthews is out again tonight, watch for Nylander to continue to step up his offensive game. Though he makes a point of drowning out the media noise and "controversy" that often surrounds him, Willy also has a knack for showing up and making things happen when it's most needed.
Oilers Player to Watch: Connor McDavid
It's tough to go into a game against the Oilers and name anyone other than McDavid, and possibly Draisaitl, as the player to watch. McDavid was noticeably frustrated following Saturday's loss, and with Hutchinson as the likely Leafs starter we'll probably see him putting his foot on the gas and amping up the speed. The Leafs defense will have to be on their tops and at the top of their game tonight to help Hutch, or whoever ends up in net for them, keep McDavid at bay.
Leafs Starting Goalie: Michael Hutchinson
Well, the Leafs have a goalie situation, it seems. While not yet confirmed, it appears that with Freddie still not ready to return, and Jack having missed practice yesterday and morning skate, Hutch will be in net for the Leafs. In his three games so far this season he has performed admirably, winning two and losing one, posting a .924 save percentage, and 2.36 GAA. With the Leafs comfortably sitting at first in the division and having an overall impressive season, it's less concerning that Hutch is in net for a game here and there and far more concerning that the Leafs starter and backup/potential starter of the future can't seem to remain healthy. Hopefully whatever has Jack sidelined is minor, and Freddie is trending towards an imminent return.
Oilers Starting Goalie: Mikko Koskinen
Meanwhile, the Oilers have made a change from Saturday in terms of netminders, with @Mikko Koskinen starting in goal. Koskinen has played 15 games this season, with an overall .901 save percentage and 3.26 GAA. In his last five games he has a 3-2 record. The Leafs offense will have to put in an effort much like Saturday's, balancing out the work of the blue line, to get ahead of the game early. As Leafs fans know, goalie records are often meaningless when playing this Toronto team, as the boys in blue have a tendency to get goalied by surprising opponents. Nothing should be taken for granted, no matter who is in net.
Catch the game, and find out the answer to some of the Leafs game-time decisions, at 10pm EST tonight on Sportsnet.