Leafs look to move back into win column against Flyers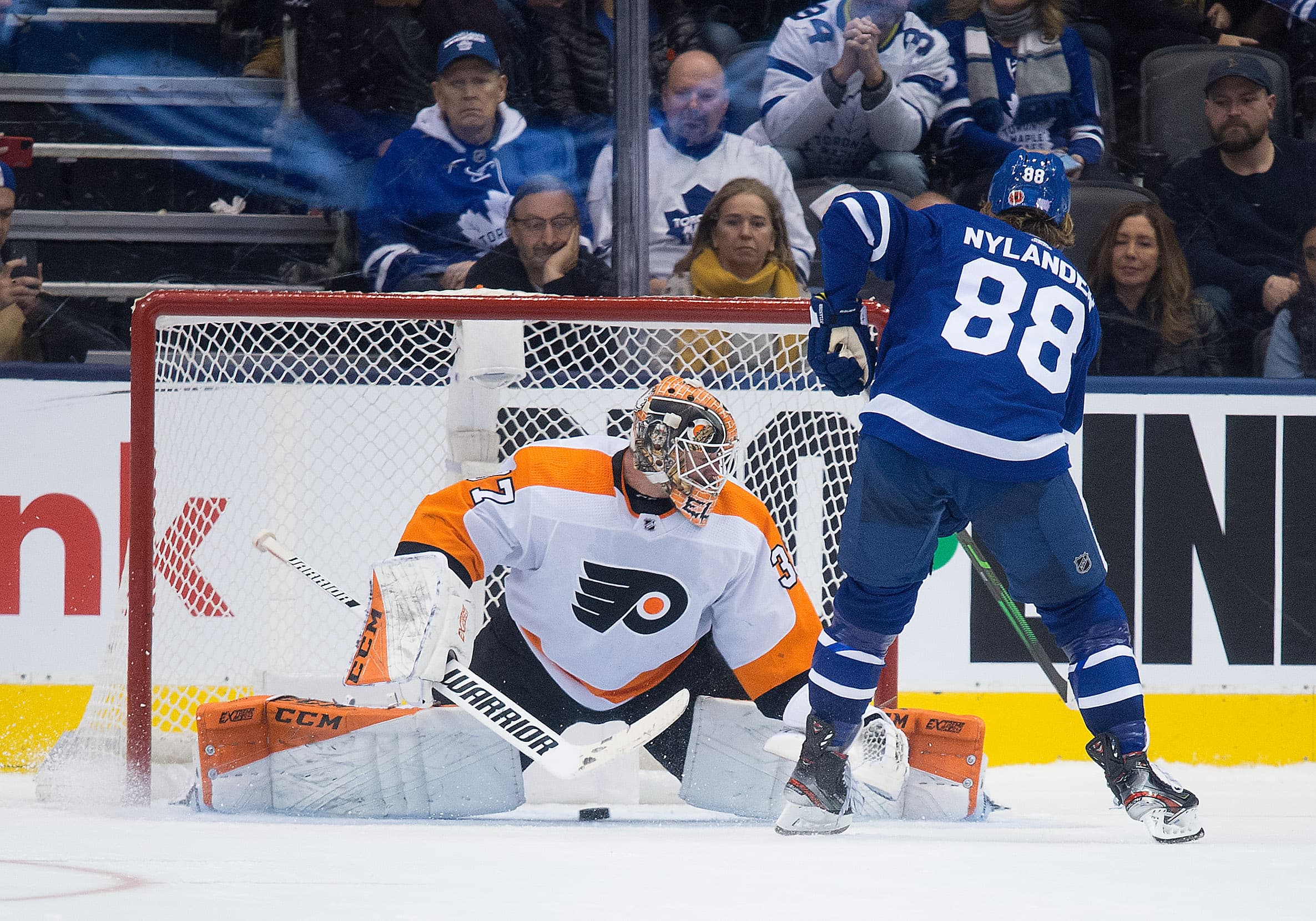 Photo credit:Nick Turchiaro-USA TODAY Sports
After an unfortunate and seemingly unexpected loss to the LA Kings, everyone is in a different headspace. Do we just forget this game and remember the previous five while being optimistic. Or do we take all that is to come with a grain of salt? Tonight the Leafs get ready to take on the Philadelphia Flyers.This will be their first game against the Flyers since December 3, 2019.
What do the Toronto Maple Leafs need to do differently? 
For starters, their head needs to be in the game, for all 60 minutes right at puck drop.There can't be anymore of "we started too late," or "we lost control in the middle of the second". At this point it is unacceptable. How can they stay motivated? Apart from the fact that they need to remain focused and not become deflated, the Leafs need more from just about everyone else. You cannot continue to ride the coattails of the core four and co.. They will burn out and the future of the team will be up in the air. The rest of the team needs to step up and show their coaches, etc., why they are on this roster. While it is only the beginning of November, there should still be a sense of urgency in everything that the Leafs do. No one wants to fall back into a pattern of bleh. Is no one frustrated? 
Tale of the Tape
Here is a look at some Box and On-Ice stats for the Toronto v. Philadelphia match up.
Lineups
For the Leafs, John Tavares and Ondrej Kase will both be game time decisions. Justin Holl slots back in after being a healthy scratch for a couple of games. Timothy Liljegren gets to keep his spot in the line up, which means we will see Dermott sitting out.
For the Flyers,
Ellis will sit out
for his eighth straight with a lower body injury. In his place we see Nick Seeler jumping in the third pairing with Keith Yandle. 
Starting goalies
With a 6-3-1 record for the Leafs Jack Campbell will get the start tonight. His goals against average is sitting at 2.09 and save percentage at 0.929. Carter Hart, who is sitting at a 3-2-2 record, looks for another career win against the Toronto Maple Leafs. With a goals against average of 2.41 and a 0.926 save percentage Toronto will have to do a bit of work to get the result they want. With Jack Campbell and his solid numbers behind them it shouldn't be too difficult, but we will have to wait and see.
Puck drop for tonight's game will be at 7:30 pm EST. Tune in to Sportsnet to watch!