Leafs look to rebound against Sens before brief break
Photo credit:Nick Barden
There's no sugar coating it: last night was bad. The officiating was terrible, Frederik Andersen wasn't good either, and the team in front of him was basically non-existent. In a game where they had dominated the Winnipeg Jets previously in the week and were finally facing the backup goalie, this should've been an easy win, but instead they put up arguably their worst performance of the season.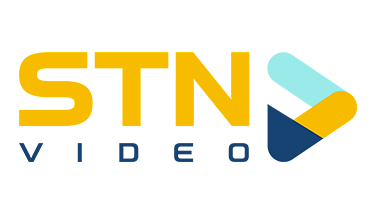 Thankfully, they won't have much time to dwell on it, as they're right back at it again tonight against the Ottawa Senators. Whether they choose to dwell in last nights game, or use it to fuel the fire and dominate tonight will be up to them, but they're going to be playing one of the worst teams in the league to get that chance to rebound.
Going into this game, the Leafs are 2-1-0 in the second half of back-to-back games this season, but are 0-1-0 when they play a different team in that second game, so there's no guarantee that fatigue won't play a role. At the very least, they'll have four days off after to rest up, so if there's a game where they can put it all out on the ice without worrying about being tired for the next game, it's this one.
The Senators come into tonight's game looking to rebound from the Connor McDavid revenge tour that saw them lose three games to the Oilers getting outscored 16-5, and they've also lost five of their last six. They're coming into this game frustrated as well, and they've done a good job of surprising the Leafs so far this season, so this isn't going to be a walk in the park like it looks like on paper.
Lineups
Toronto Maple Leafs
Ottawa Senators
Leafs Player to Watch: Auston Matthews
If any player should be frustrated with last night's game, it's the Leafs best player. Hopefully Matthews can be the guy to light a spark for the team, or at least get the ball rolling. Not just that, but after seeing Connor McDavid pad his stats against the Sens, he might be looking to do the same to keep that "best player in the league" conversation interesting. It's a safe bet since he has six goals and 10 points in five games against them this season.
Sens Player to Watch: Tim Stützle
After Kirill Kaprizov, no rookie has been more fun to watch this season than Stützle. He's been one of the few highlights on a still struggling Senators team, and he also really loves to play the Leafs, with two goals and four points in five games so far this season. It'll be fun to see what kind of magic he can pull off tonight in Ottawa.
Leafs Starting Goalie: Michael Hutchinson
It isn't confirmed yet, but with it being the second half of a back-to-back, Keefe will probably look to Hutchinson to man the crease tonight. Keefe hasn't given Fred both halves yet this season, and given his performance last night, I'd be shocked if he does, but I could see him giving Fred the start to try and boost his confidence against the Sens. Regardless, if Hutch is in, he's been solid this season so there isn't much concern.
Sens Starting Goalie: Matt Murray
Murray also isn't confirmed, but considering he's gotten most of the starts for the Senators this season, it's likely he's in net tonight. The only scenario where I could see him not starting is if they would rather have him play the Canucks than the Leafs for a more likely win, but coaches rarely go for that kind of tactic.
You can catch the game at 7pm EST tonight on Sportsnet.