Leafs looking for Clutchinson to kick start their back to back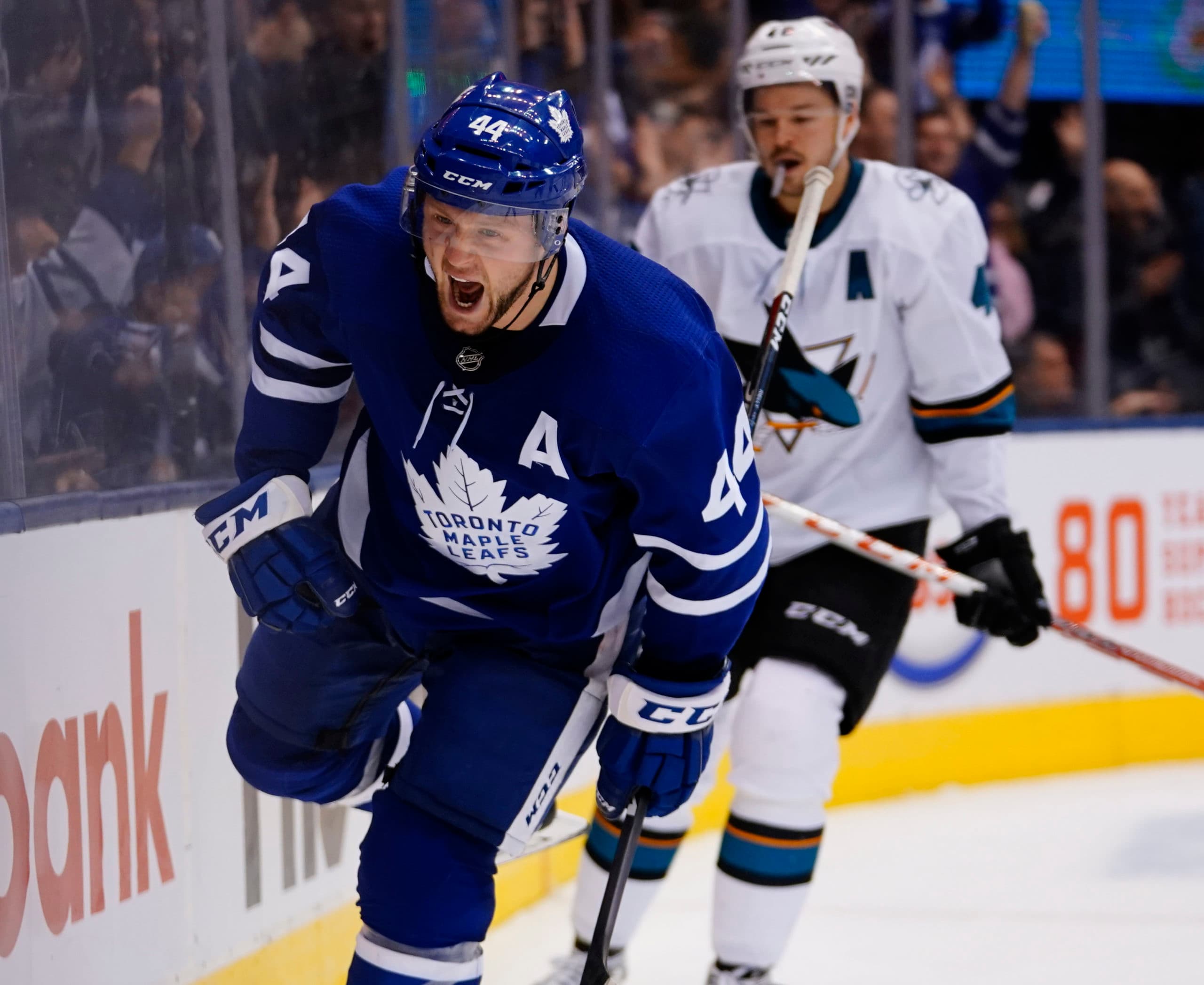 Photo credit:John E. Sokolowski-USA TODAY Sports
It was inevitable that we'd see Michael Hutchinson this season, but even as someone who follows the Leafs and knows of their uncanny ability to the find the most difficult path, I don't think I would have ever guessed that Hutchinson would be playing for the Leafs by Game Five. These things happen, and as much as I'm always afraid of saying this when it comes to the Leafs, it could be worse. Hutchinson had a .919 save percentage in his eight games last season. That looks pretty decent, right? Of course it doesn't account for the fact that 3 of the 8 appearances were sub .900, including Hutch being chased six minutes into a game against Ottawa after giving up two goals on the first three shots.
Hutch is a mixed bag, but given the fact that it's a back to back, it was going to be necessary to start him at some point this weekend. Interestingly enough the Leafs chose to give Hutch the first game of the back to back, and the game played at home. The decision to start Hutchinson also shortens Campbell's rest between starts as he'll go tomorrow night in Pittsburgh, and then likely start against Carolina on Monday as well. That extra day off could have been nice, on paper San Jose is the worse offensive team, and the Leafs see Hutchinson tonight and Campbell tomorrow night as their best path to a four point weekend.
Tonight's game also features another oddity, the 6pm start time. Despite the challenge to catch the opening minutes of the first period, this seems like a very beneficial way to start to a back to back, as every hour helps when it comes to flying into a new city and getting set up. That's one extra hour of sleep for everyone, and even a small thing like that can make a difference in fighting fatigue tomorrow night.
Hopefully we see the Leafs come out with an aggressive start against the Sharks so they can manage time more carefully later in the game as well.
Leafs will be going with the same lineup they used against the Rangers, hoping that the drop off from Igor Shesterkin to Adin Hill is enough of a difference to pick up a win. Additionally there has been a bit more time for the top six forwards to get used to playing with their linemates over the past few off days, and hopefully that familiarity will pay off.
On the blueline the Leafs remained locked in to their pairings, but given the need for fresh legs I wouldn't rule out that Timothy Liljegren finds his way in somewhere tomorrow night.
The Sharks are built to be underestimated, and hopefully the Leafs don't go down that path tonight. There are a lot of solid pairs in that top nine, as Hertl and Eklund, Couture and Meier, and Bonino and Labanc can all make an impact.
On defense it might look like the scariest blueline from 2015, and decidedly less so at the moment, but there's enough there that they can create issues for a Leafs team that has been struggling with offense to start the year.
As mentioned above the starters will be Michael Hutchinson for the Leafs and Adin Hill for the Sharks, so no James Reimer tonight.
Also as mentioned above the game will start at 6pm ET, and it can be found on TSN 4 in Ontario.