News from the Rink: Campbell to start vs. Oilers, Dermott and Mikheyev might play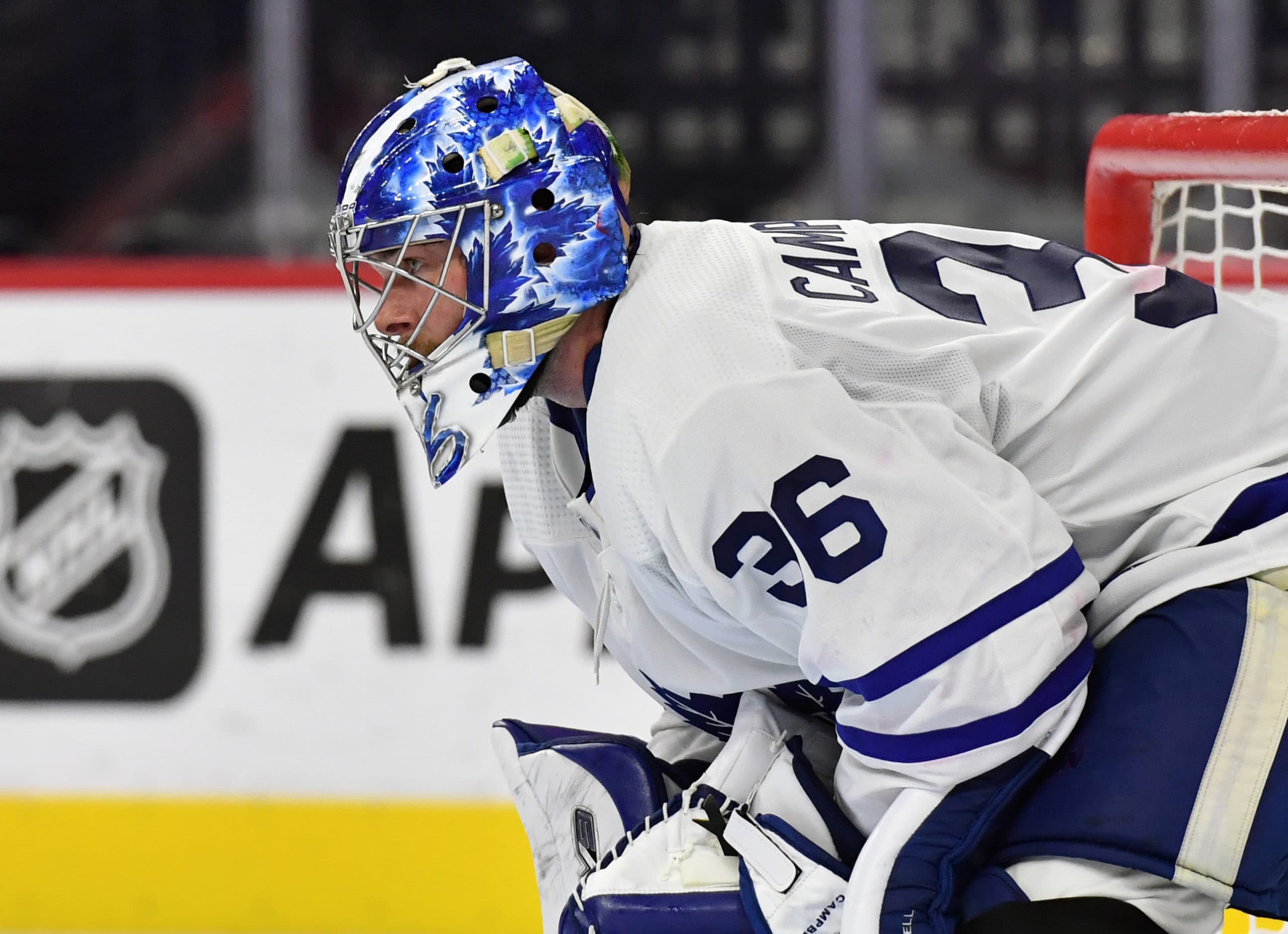 Photo credit:Eric Hartline-USA TODAY Sports
The Leafs are in Edmonton practicing today before tomorrow night's game against the Oilers.
Toronto is coming off a 5-4 win over the Chicago Blackhawks on Saturday night. The Leafs had a 4-1 lead in the second period, and the Blackhawks tied it up late in the third.
"It's the same story that it's been here," Sheldon Keefe said after Saturday's win over Chicago. "It's just too many chances against, too many freebies, too many guys in behind us. Same issues that were hurting us when we weren't winning games early in the season."
Today is a day where they hope to clean up all the mistakes that have cost them.
Lines at practice in Edmonton
Here's how the Leafs' lines shaped up before tomorrow night's matchup in Edmonton.
Yesterday the Leafs sent @Kristians Rubins back to the Marlies and recalled @Carl Dahlstrom and @Brett Seney. The reasoning behind the Seney recall looks to be because @Nick Ritchie is sick. He was absent from Monday's practice, and Keefe says he's not currently with the team.
@Ilya Mikheyev is once again practicing with the Leafs. He's hasn't played a regular-season game due to a broken thumb suffered in training camp. Keefe said on Friday that Mikheyev is still dealing with a strength problem and needs to get stronger before getting into game action.
@Travis Dermott also returned after missing a few games due to a shoulder injury. The 24-year-old said he suffered the shoulder injury in practice. The Leafs took precautionary measures because it was the same shoulder he'd had surgery on. He said he feels ready to play tomorrow but will wait for the Leafs to make their decision.
From the way the lines look, though, Dermott is projected to slot in beside @Justin Holl — the Dermott-Holl-ogist pairing.
Keefe said after practice on Monday that he'll have a better determination on if Mikheyev and Dermott play tomorrow.
In other news, @Jack Campbell is the confirmed starter tomorrow vs. Edmonton.
Leafs vs. Calgary game postponed
It's worth pointing out that the Leafs will get some rest after their game in Edmonton. The Calgary Flames have been dealing with a COVID-19 outbreak and have had their games
postponed to at least December 16th
. Toronto will play Tuesday and then won't play again until Saturday against the Canucks.
@Auston Matthews and @John Tavares were both asked on Monday about attending the Olympics. With COVID-19 and the Omicron Variant, the NHL & NHLPA are taking another look in regards to travelling to Beijing.
Here's what Matthews and Tavares said:
There have been plenty of discussions around the league about whether the players should go or not. The NHL doesn't have a deadline for backing out of the Olympics, but after January 10th, there will be financial costs tied to it.
The Leafs, though, are taking this day by day and won't be rushing any of their decisions.
Tomorrow's game is at 9 PM ET in Edmonton.