Leafs News & Notes: Matthews and Andersen nearing return, Nylander held out of practice, Dermott ready for retribution?
Photo credit:© Nick Turchiaro-USA TODAY Sports
The Leafs are riding high after @Jack Campbell and @Michael Hutchinson helped lead the team to back to back shutouts over @Connor McDavid and company in the last couple of games, and they've done so without @Auston Matthews in the lineup as well. Tuesday's practice, however, brought with it some optimism that reinforcements for an already formidable squad could be on the way sooner rather than later.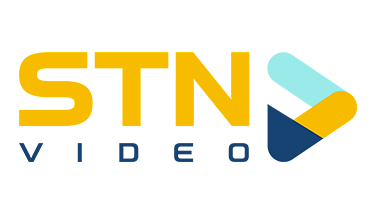 Matthews has been skating for the last few days but Tuesday's practice was the first time that he was back skating in his regular place between @Mitch Marner and @Joe Thornton as part of the main practice group. He is still questionable to return for Wednesday's matchup but returning to full practice is an encouraging step in his recovery.
According to head coach Sheldon Keefe, Matthews has been battling with an injury to his hand/wrist area for most of the season but it was aggravated further in last Wednesday's overtime victory against the Calgary Flames. It doesn't appear to be something that is going to keep Matthews out long term but with a significant lead in the division and designs on a deep playoff run, the team is surely going to cautious about bringing their franchise player back too soon and risking further injury.
It should come as no surprise that so many players seem to be battling nagging injuries in this unusual, condensed season and @William Nylander is the latest name to pop up on injury reports for the Leafs. He scored a beautiful backhand goal off a fast break play in Monday night's victory but appeared to be in some discomfort afterwards and was shown on the broadcast talking with trainers upon returning to the bench.
The fact that Keefe didn't completely alter his practice lines, rather opting to slot @Nic Petan into Nylander's second line wing position, likely means that Nylander will be good to go on Wednesday night and the team is just looking to get him a bit of extra recovery time.
Who is going to start in net for the Leafs seems to be a popular question these days. Jack Campbell picked up the shutout victory on Saturday but tweaked the injury that had previously kept him out for over a month, Michael Hutchinson had perhaps his best performance as a Leaf in another shutout victory on Monday night, and now it appears that the Leafs could use a third different goaltender in as many games when they finish off their set with the Oilers on Wednesday night.
Campbell didn't take the ice for Tuesday's practice and has been ruled out for Wednesday's game but was seen sitting on the bench in full equipment while his teammates were put through the paces. Andersen returned to practice and his status for Wednesday night is yet to be determined but the door has been left open for him to make his return.
Much like Matthews, the Leafs will have Andersen's long term health in mind and won't bring him back before he is ready but the fact that he is being considered as an option for Wednesday night means his return is on the horizon, even if Michael Hutchinson makes a second consecutive start.
Even a depleted Leafs lineup has managed to shut down the high powered Oilers offence in two straight games and Edmonton showed their frustration in the dying moments of Monday's contest. First, @Darnell Nurse gave a light bump to Hutchinson as the whistle went, causing a scrum in front of the net where @Josh Archibald caught an unsuspecting @Travis Dermott with a solid shot that knocked him to the ice. Dermott got to his feet and a wrestling match ensued with both players clearly unhappy with each other on their way off the ice.
It appears that Dermott might be looking for Archibald to answer for his ambush tactics and he was spotted taking some fighting tips from @Zach Bogosian and @Scott Sabourin after practice on Tuesday. Not known for dropping the gloves, Dermott should at least be better prepared for any potential run in next time around.
The shenanigans continued after the final horn sounded when @Alex Chiasson cross checked @Jimmy Vesey up high, earning himself a one game suspension. If there are any further scuffles in the third and final game of this series between the Leafs and Oilers, Chiasson won't be taking part.