Leafs & Pens clash in annual Hall of Fame Game: Leafs Tailgate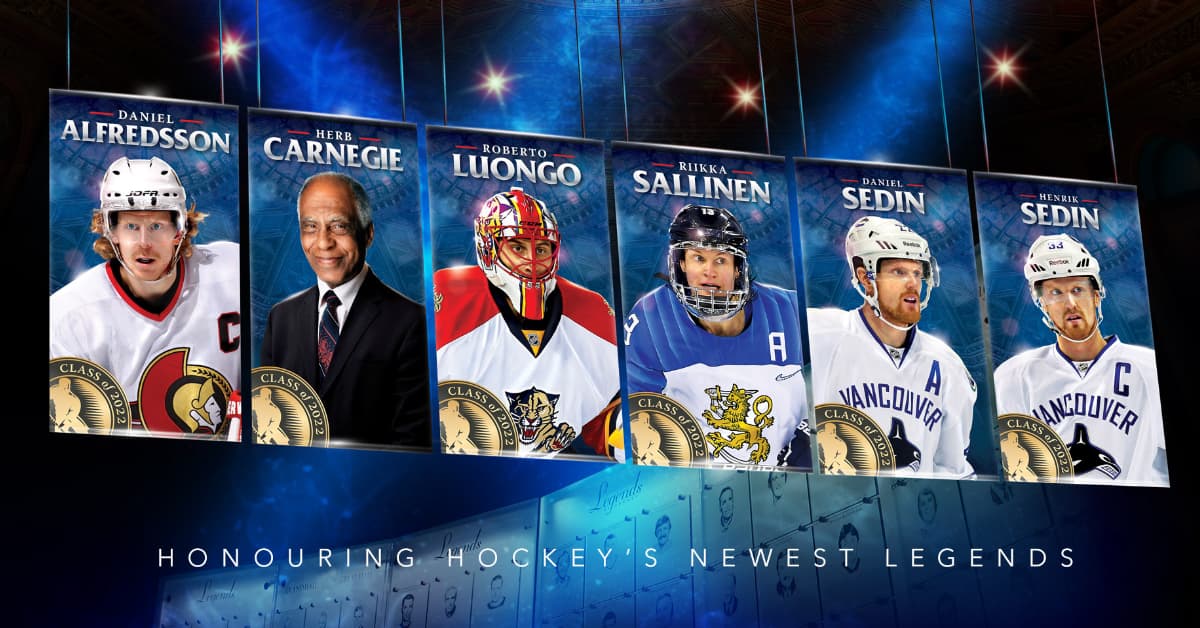 All eyes will be on the beautiful city of Toronto on this Remembrance Day for the annual Hall of Fame game as the Leafs (7-4-3) get set to host the Pittsburgh Penguins (5-6-2) at Scotiabank Arena.
Coming up on Monday night, Daniel Alfredsson, Henrik & Daniel Sedin, Roberto Luongo, Riikka Sallinen and builder Herb Carnegie (posthumously) will be officially enshrined.
As for tonight's game, it's a battle of two teams going in opposite directions. After a pedestrian 4-4-2 October, the Leafs are 3-0-1 to start November. Meantime, the Pens just snapped a nasty seven-game losing skid on Wednesday night in Washington.
By the way, get used to seeing these two teams play. Starting with this one, Toronto and Pittsburgh will tangle three times in the next 15 days. How's that for a scheduling quirk?
The Leafs went 1-2-0 against the Pens last season.
Time: 7 PM EDT (TSN4)
Starting Goalies:
PIT Casey DeSmith – CONFIRMED (1-3-1, 2.80, 0.913)
@
TOR Erik Kallgren – CONFIRMED (1-1-3, 2.99, 0.890)
Projected Lineups:
Three Storylines:
BURY THEM EARLY
As documented, the Leafs are feeling good right now, the Pens are not. Don't give them life, don't give them any hope that they can win this game. With that in mind, it's all about the starts, which as we all know by now, has plagued Toronto so far in the early season. Unbelievably, they've surrendered a goal in the first minutes of a period FIVE times already, which unsurprisingly leads the NHL. I'm not sure that's a category you want to rank first in.
PUCK MANAGEMENT
Sadly, there's no way to put this nicely. At times, it looks like the Leafs are allergic to the puck. And unfortunately, these lapses seem to be happening at the most inopportune times. All things being equal, they probably deserved a better fate on Tuesday against Vegas, but again, a couple turnovers (Sandin, Liljegren) cost them big-time. If they can start to make better decisions with the puck, ultimately, they'll start to see a difference on the scoreboard. The margin for error is so slim in the NHL, there's no need to gift wrap anything to your opponents.
SET A TONE
Due to a weird scheduling quirk, this will be the first of three meetings between these two squads in the next two weeks. That said, I think it's integral for the Leafs to impose their will early to sort of indicate to Pittsburgh that they're not going to be messing around. If you do remember, overall, Toronto played poorly against the Pens last season. I hate to bring it up, but who recalls that game when the Leafs got embarrassed by Pittsburgh's AHL team? Yeah, just add it to the ever-growing list. Yuck. I still lose sleep over that one. Sigh.
BETTING:
(As of Noon EDT)
Prop Play: