Leafs Prospect Roundup: Camp standouts, NCAA and CHL begin, Holmberg heating up
Photo credit:Nick Barden
As we enter October, the hockey calendar continues to ramp up. Since our last prospect roundup, the Toronto Maple Leafs roster has been cut down to 27 players, the Toronto Marlies began their own training camp, NCAA and CHL teams began their 2021/22 seasons, and another Champions Hockey League gameday was played.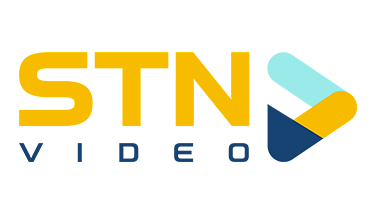 Before we dive into numerous prospects today, be sure to follow TLN's own
Nick Barden
for updates throughout Marlies camp and their season. The Marlies are shaping up to be among the AHL's top teams and will feature prospects in vital roles, so be sure to follow Nick to keep up to date on everything Marlies this season.
Let's begin this week's prospect roundup with a look at the prospects that had notable performances at Leafs main camp.
@Rasmus Sandin (LD), @Timothy Liljegren (RD) | Toronto Maple Leafs (NHL)
Really, this isn't much of a surprise. For Sandin, he was pencilled into a third pairing position heading into camp and it would've been a massive surprise to see him cut at this point. After a rough opening performance, he's bounced back in his last two preseason games and looks set to open the season on the third pairing.
Liljegren, meanwhile, was much less certain of his position coming into camp. It remains to be seen whether he will crack the opening day roster given Toronto's cap restrictions, but Liljegren has looked the part of an NHL-level defenceman to this point. His 47:55 TOI at even strength through the preseason ranks second among Leafs, only behind @Kirill Semyonov.
The Leafs can only afford one extra skater to begin the season, so they will have to get creative if both Sandin and Liljegren are to get games early this season. I'm expecting Sandin and Liljegren to rotate a spot on the roster to get both NHL games early this season without committing their lone extra roster spot to a waiver-exempt defenceman.
@Filip Kral (LD), @Semyon Der-Arguchintsev (C) | Toronto Marlies (AHL)
Of the prospects that attended the main camp, the two that saw their stock rise the most had to be Filip Kral and
Semyon Der-Arguchintsev
.
Kral has been a favourite of mine for a while, but in the greater Leafs fanbase was pretty much an unknown. His transitional play was always his best attribute out of the WHL and that's what stood out most in his preseason showings. Kral's game translated well to the Czech pro league last year, but it's a whole other beast to be able to play that way professionally in North America. He impressed, to the point where he got some reps with T.J. Brodie in camp and looks to be grabbing a top-four position with the Marlies to start the season.
SDA, on the other hand, is a familiar name to Leafs fans. His initial preseason performance out of the draft earned him a contract in 2018 and the hearts of many fans. His childlike appearance, small stature, and playmaking ability made him a fun player to cheer for and watch on the ice.
Three years after that first impression, Der-Arguchintsev is set to begin his second professional season. He had a slower start at development camp and rookie tournament, finding his rhythm in that final rookie tournament game against Columbus. He carried that momentum into the preseason, flashing skill and creativity despite often finding himself on a line with the likes of Rich Clune or @Kurtis Gabriel.
He's still far away from the NHL, but SDA's ability to play up to his competition has been a consistent trait of his, and something he noted in development camp as well. He has shown a willingness to use his shot more so far in 2021 and looks set to begin the Marlies season in the top six.
@Nicholas Robertson | LW | Toronto Marlies (AHL)
I'm a big fan of how the Leafs are handling
Nick Robertson
this season. Does he have the talent to play a depth role on the NHL roster? I think most would say yes. But is that really what is best for his development?
Robertson had his moments in the preseason but wasn't dominant to the point where he forced the Leafs hand. Don't forget, in normal circumstances, he would be making his professional debut this season. After a stop and start 2020/21 season due to injuries, it makes far too much sense to have Robertson play top minutes with the Marlies where he can continue to adapt to the professional game. I quite liked @Michael Amadio with Robertson in the preseason and wouldn't be surprised to see that comprise two-thirds of the Marlies top line this season.
@Pontus Holmberg (C) | Växjö HC (SHL/CHL)
In Växjö's three games this week split across the SHL and the Champions Hockey League, Holmberg scored in each of them, giving him a goal in four of his last five games. This is exactly the turn of luck he needed after scoring three points in his first nine games of the year.
After breaking out in Växjö's SHL championship run last season to earn an entry-level contract, this is the level of production expected of Holmberg if he is to continue on an NHL projection.
Despite Holmberg's goal, Växjö suffered a tough 3-1 loss to 4th in the group TPS in Champions Hockey League action this week. This leaves them third in their group heading into the final matchday of the group stage, a home game against TPS. The reigning Swedish champions, Växjö may need some help if they are to advance to the knockout stages.
With 7 points, Växjö needs a win against TPS to have a chance at advancing. Sparta Prague (1st, 10 points) faces Fischtown (2nd, 9 points), where Växjö holds their own fate in any scenario except for a Fischtown overtime victory. Växjö has the tiebreaker against both clubs, so a regulation win and the full three points against TPS will result in Holmberg and Växjö advancing as long as Fischtown does not win in overtime.
The Champions Hockey League is one of the most underrated tournaments in hockey, I highly recommend checking out the final matchday of the group stage if you've got some spare time next Tuesday afternoon.
Ryan Tverberg | RW | Connecticut (H-East)
2020 7th round pick Ryan Tverberg kicked off his first full NCAA season with a bang last weekend. The electric right-winger had a goal, two assists, and four shots on goal in UConn's 6-3 win against Sacred Heart, ending a seven-game losing streak against the school.
Originally set to join Harvard in 2020 after being drafted out of the OJHL, Tverberg switched his commitment to UConn last November. Eligible to play for UConn in the second semester, he appeared in 14 games as a freshman, scoring four goals and seven points.
This season, however, he's expected to play a much bigger role. Skilled with an ability to score, Tverberg will endear himself to Leafs fans with his tenacity and willingness to hit anyone and everyone. Not many know Tverberg's name yet as a recent 7th round pick, but that should change quickly this season.
Topi Niemelä | RD | Kärpät (Liiga)
Topi Niemelä
picked up another two secondary assists against KooKoo on Wednesday, bringing his season totals to one goal and eight points in nine games.
Niemelä was a revelation to Leafs fans at the 2021 World Juniors, where he won Defenceman of the Tournament. Outside of that success, however, was an injury-riddled campaign that limited him to 19 games with Kärpät across the regular season and playoffs.
This season, Niemelä has stayed healthy and grabbed hold of a top-four role on a top Liiga team. His eight points are tied for fourth among Liiga defencemen and second among U21 skaters, behind only 2022 draft-eligible Joakim Kemell.
When he was drafted, Niemelä's defensive prowess was his calling card. That narrative is beginning to change. Niemelä's offensive game has begun to flourish, but the defensive results have also slipped a bit. He has been on-ice for 10 goals against, most of any player on Kärpät.
This is in line with his Corsi results as well. Niemelä's CF% has dropped from 63.0% in 2020/21 down to 51.5% early this season. He has continued to generate shot attempts at a similar rate (11.0 CF/GP in 2020/21, 11.67 CF/GP in 2021/22) but the shot attempts against have nearly doubled (6.47 CA/GP in 2020/21, 11.0 CA/GP in 2021/22).
The production is great, but I'll be keeping an eye on this as the season progresses.
Mikko Kokkonen | RD (Left-Handed) | Pelicans (Liiga)
While Topi Niemelä has garnered all the attention,
Mikko Kokkonen
is quietly putting together a fantastic Liiga season as well.
Kokkonen scored his sixth assist of the season last weekend as he continues to impress with his new Liiga team, Pelicans. Kokkonen's stock had dropped after his Liiga season last year as his offensive production had stagnated with Jukurit. But there was a lot more context to his results there.
Jukurit has been a bad team and Kokkonen was tasked with being the shutdown defender. His offensive opportunities had decreased since his draft year as he became relied on to carry the workload at 5v5 and on the penalty kill. Upon the end of the Liiga season, Kokkonen finished the year on an amateur try-out with the Marlies. He broke out with seven points in 11 games, nearly matching the 10 points he scored in 50 games with Jukurit that season.
Those end-of-year results with the Marlies showed that Kokkonen had a lot more to give and has continued to prove that since moving to Pelicans, a top-five team currently in Liiga. Not dissimilar to Niemelä, there are some concerning trends, however.
While Jukurit's Corsi-for results were abysmal in 2020/21 at 46.2%, Kokkonen was the only regular to be above break-even at 51.3%.
Despite Pelicans current top-five spot in Finland, their advanced numbers are even worse than Jukurit's last year. Their 41.8% Corsi-for percentage is last in Liiga, with Kokkonen down at 37.6%. Kokkonen and Pelicans are being saved by an incredibly high PDO (114.6 for Kokkonen, 105.2 for Pelicans), but that won't last forever. Again, something to keep an eye on as the season progresses.
Updates from the rest of the Leafs prospect pool
Rodion Amirov's (RW) return to Salavat's lineup was short-lived, as he has not been in the lineup for their last five games. I can't imagine he's a healthy scratch, but I haven't seen any specifics regarding an injury either.
Congratulations to @Kristians Rubins (LD) on being one of the three provisional players named to the Latvian Olympic men's hockey team. Rubins was fantastic for Latvia at the World Championships but especially the Olympic Qualifiers over the summer. He joined the Leafs organization on an ECHL contract in 2018 and is now set to become an Olympian, what an incredible story.
Veeti Miettinen (LW) began his season last weekend with highly ranked St. Cloud State. He picked up two assists and in typical Veeti fashion, had nine shots on goal in SCSU's 12-2 and 2-0 victories over St. Thomas.
The OHL is back! Ty Voit (RW) is out with an injury and did not play in Sarnia's opening game Thursday night, while the newest Leafs prospect @Braeden Kressler (RW) is expected to play this weekend in Flint's season opener against Erie.
After receiving just 3.5 shifts per game in the KHL, Dmitry Ovchinnikov (RW) was finally sent back down to the MHL. Sibir Novosibirsk doesn't have a VHL affiliate, leaving Ovchinnikov in a tough position. He dominated the Russian junior league last year and he is more than deserving of a legitimate opportunity with Sibir, a team in desperate need of offence.
Vyacheslav Peksa (G) has had a strong start to the MHL season with Irbis Kazan. He picked up his first shutout of the season this week, bringing his season totals to 10 GP, a .931 SV%, and a 2.14 GAA. Look for him to get some time in the VHL sooner rather than later.
On the flip side, Artur Akhtyamov (G) has struggled in the VHL. He was pulled midway through the first period against Lada this week after allowing three goals on four shots, dropping his save percentage to .887 through nine games.
Wyatt Schingoethe (LW) made his preseason NCAA debut for Western Michigan at 4LW, a 3-1 win against Ohio State and fellow Leafs prospect Ryan O'Connell.
Finally, Axel Rindell (RD). After being Jukurit's best scorer on a per-game basis last year and leading the team in ice-time early this season, Rindell was the 7th defenceman against JYP on Thursday, playing just 5:13 TOI after a brutal turnover that ended up being the game-winner. His rights expire next summer and although he's stuck on a bad team, he needs to turn his game around quickly.
Three Stars of the Week (Oct 1-Oct 7)
⭐ Ryan Tverberg: 1 game, 1 goal, 3 points, 4 shots on goal
⭐⭐ Pontus Holmberg: 3 games, 3 goals, 8 shots on goal, 17:53 ATOI
⭐⭐⭐ Vyacheslav Peksa: 1 start, 1 shutout, 19 saves
Stats from EliteProspects, Natural Stat Trick, League Websites