Leafs Prospect Roundup: Marlies' season set to begin, Niemela returns to action, Miettinen earning accolades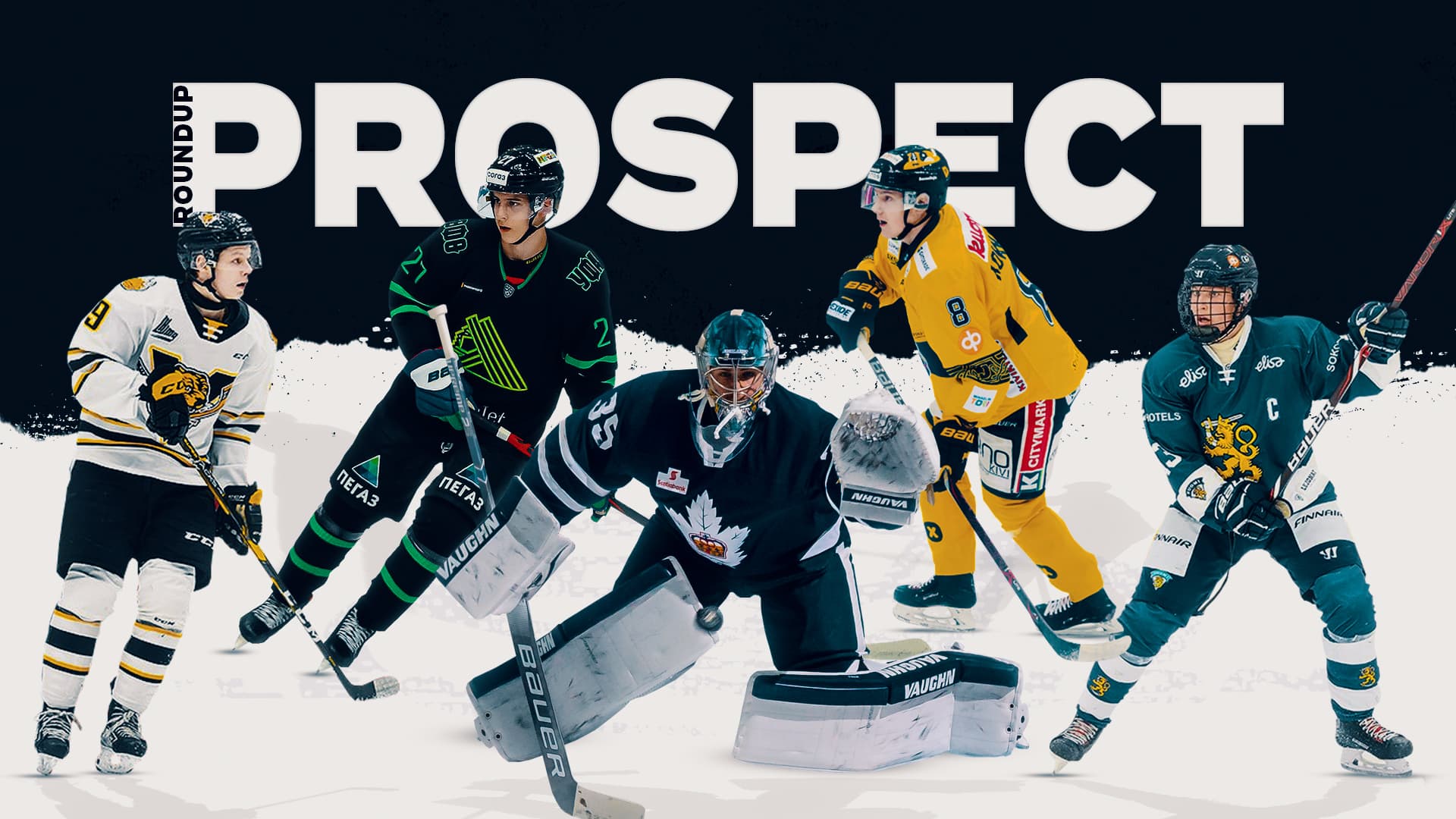 Powered by InStat Hockey
---
@Rasmus Sandin finally got into a game for the first time in close to a year this week, playing just five minutes and registering an assist in a 3-1 victory over Vancouver. While he is still on the outside looking in when it comes to regular playing time with the Leafs, it appears as though there is finally a path for Sandin and several other Leafs prospects to get plenty of ice time with news that the Marlies will begin their AHL season next week.
There has been plenty of discussion surrounding Sandin's lack of playing time but another top prospect and former first round pick, @Timothy Liljegren, is also coming up on an entire calendar year since his last real game. With a looming expansion draft, he could factor into the Leafs' plans as soon as next season and getting him back into regular game action will be imperative as he looks to prove himself capable of holding down an NHL job.
@Joey Anderson, acquired from the New Jersey Devils in the offseason, is a young player the Leafs have high hopes for after signing him to a three-year contract prior to this season but they have only been able to get him into one game to this point. He will likely play a key role for the Marlies as he awaits his chance with the Leafs.
One of the more intriguing prospects set to suit up for the Marlies is goaltender @Ian Scott. After a monster season with Prince Albert where he was named the CHL Goaltender of the Year and won a WHL championship, expectations were high for Scott as he looked set to begin his professional career. Unfortunately, he was forced to undergo surgery to repair a lingering hip injury which kept him out for the entire year. Scott has been back on the ice for some time now and with @Joseph Woll currently on the Leafs' taxi squad, he should see plenty of action as the Marlies' number one goaltender to start the season.
There are plenty of other Leafs prospects that will be happy to get back on the ice with their Marlies teammates, including @Mac Hollowell and @Joseph Duszak. @Nicholas Robertson, who has been skating the past week or so as he recovers from a knee injury, could also see some time in the AHL if the Leafs want to get him into some games before putting him back into the NHL lineup. Though he is likely to get a shot to stick in the NHL, it's great that the Leafs finally have somewhere else for these kids to play if there isn't a spot for them on the big club just yet.
Topi Niemela – RHD – Karpat (Liiga)
Niemela's breakout performance at the World Juniors where he earned top defenceman honors on the way to winning a bronze medal with the Finnish squad boosted his stock in the Leafs prospect ranks but his season was put on hold following the tournament. Upon his return to Jukurit, it was announced that Niemela would miss approximately four weeks with an undisclosed injury and he got back into Karpat's lineup this week, playing just under 16 minutes in what was his first action in close to a month. He followed that up by picking up a slick assist with a no-look pass on the powerplay in his next game, finishing just shy of 21 minutes of ice time. Niemela has been firing plenty of shots in the three games since recovering from injury, averaging over five shots on goal per game in that time. He has been thrown right back into the fire, playing heavy minutes in Karpat's top four, and it looks like he just might be picking up where he left off at the World Juniors.
Rodion Amirov – LW/RW – Salavat Yulaev Ufa (KHL)
Amirov has really settled in as of late and has a bit of a hot streak going at the moment with three goals in his last four contests. The recent production has got to feel good for the Leafs' first rounder after a stretch where he scored just twice in 22 games and it should help instill some confidence as he prepares for what he hopes will be a long playoff run with Ufa. Amirov is still playing third line minutes while seeing time on the powerplay but his strong play as of late could have him in line for a promotion at some point as the KHL season winds down.
Axel Rindell – RHD – Jukurit (Liiga)
Rindell's offensive production had slowed for a couple of weeks but he has returned to the scoresheet in a big way in his last few games. With two goals and three assists in his last four outings with Jukurit, he is now up to six goals and 16 assists in 33 games for the season, currently leading his team in scoring. His play this season has turned some heads and he is currently away from his Liiga team representing Finland in the Euro Hockey Tour tournament.
Pontus Holmberg – C – Vaxjo Lakers (SHL)
Holmberg has had a good season in the SHL, already matching his goal and assist totals from last season in 15 fewer games. He is now up to seven goals and 10 assists through 37 contests, playing an integral role on the SHL's top team. Like Rindell, he is off representing his country at the Euro Hockey Tour tournament and picked up two points in Sweden's tournament opening victory over the Czech Republic. Don't be surprised if Holmberg signs an entry level contract with the Leafs this offseason as he looks to follow the development paths of other late round draft picks out of Sweden like @Andreas Johnsson and @Pierre Engvall.
Veeti Miettinen – LW/RW – St. Cloud State (NCAA)
What a freshman year it has been for Miettien. His nine goals and 12 assists through 19 games leads the Huskies in scoring and he has been particularly hot as of late with seven points in his last four games. The accolades have started to roll in for Finnish sniper, including three NCHC Rookie of the Week Awards, a HCA Rookie of the Month nod, and a Hobey Baker Award nomination. It would be difficult to ask for much more out of a sixth round draft pick playing his first season of North American hockey as freshman in the NCAA and the Leafs have to be thrilled with how Miettinen has looked so far. I think the Leafs have a player here.
Mikko Kokkonen – LHD – Jukurit (Liiga)
Kokkonen is always going to bring more value as defensive blue liner and the offensive production has been extremely limited, especially in comparison to his teammate Rindell, but he managed to rack up a pair of assists in a high scoring affair against Tappara this week. He plays more than anyone else on his team, averaging just under 21 minutes per game and now has 5 assists in 29 games this season. Kokkonen is a likely candidate to sign an ELC with the Leafs this offseason as well.
Ryan Tverberg – C/W – University of Connecticut (NCAA)
Tverberg has had a great start to his collegiate career after joining UConn in early January. He has injected some energy into that forward group and has managed to pile up five points in his first eight games at the NCAA level. Tverberg was someone the Leafs traded back into the draft for and while he is a long term project like any other late round pick, whoever was banging the table in the Leafs draft room late on day two has to be pleased with the early returns on their investment.
(Statistics from EliteProspects.com & Liiga.fi)