Leafs/Rangers Preview: Leafs Morning Take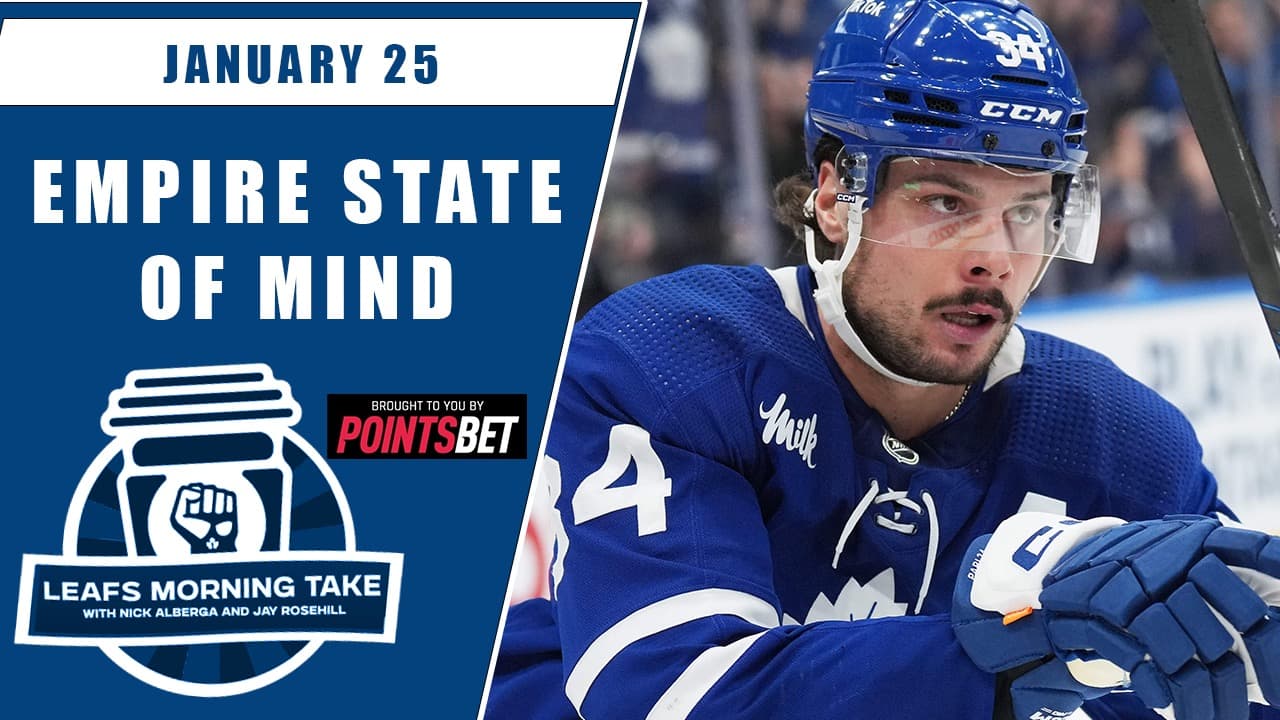 I'm looking forward to tonight's measuring stick game against the New York Rangers.
I have a long memory..still remember December 15th in New York when Jimmy Vesey (out of all players) stuck it to his former team. Well, tonight, the Leafs have a chance to avenge that game and loss when they host the New York Rangers for game two of five on their homestand.
Naturally, the conversation on the Wednesday edition of
Leafs Morning Take
kicked off with the expected goalie matchup: Ilya Samsonov against Igor Shesterkin. Is that a doozy or what? As I've been stating for a few weeks, it's time for Toronto to give Samsonov an extended run. He's earned it. And honestly, how do you deviate from someone who's 13-0-1 on home ice?
After teeing up Toronto and New York, we also addressed the bottom-six and if it could use an upgrade. Honestly, I wouldn't be shocked if one of Pierre Engvall or Alex Kerfoot are shipped out pre-deadline to create some cap space. Lastly, we also took a look at the up-to-date Atlantic Division standings.
Join us at 11 AM ET on Thursday as we recap Leafs/Rangers plus we welcome in Elliotte Friedman to talk trades, trades and more trades.
Don't forget to subscribe, like, and leave us a review wherever you're checking us out.