Leafs recall Nick Robertson from Marlies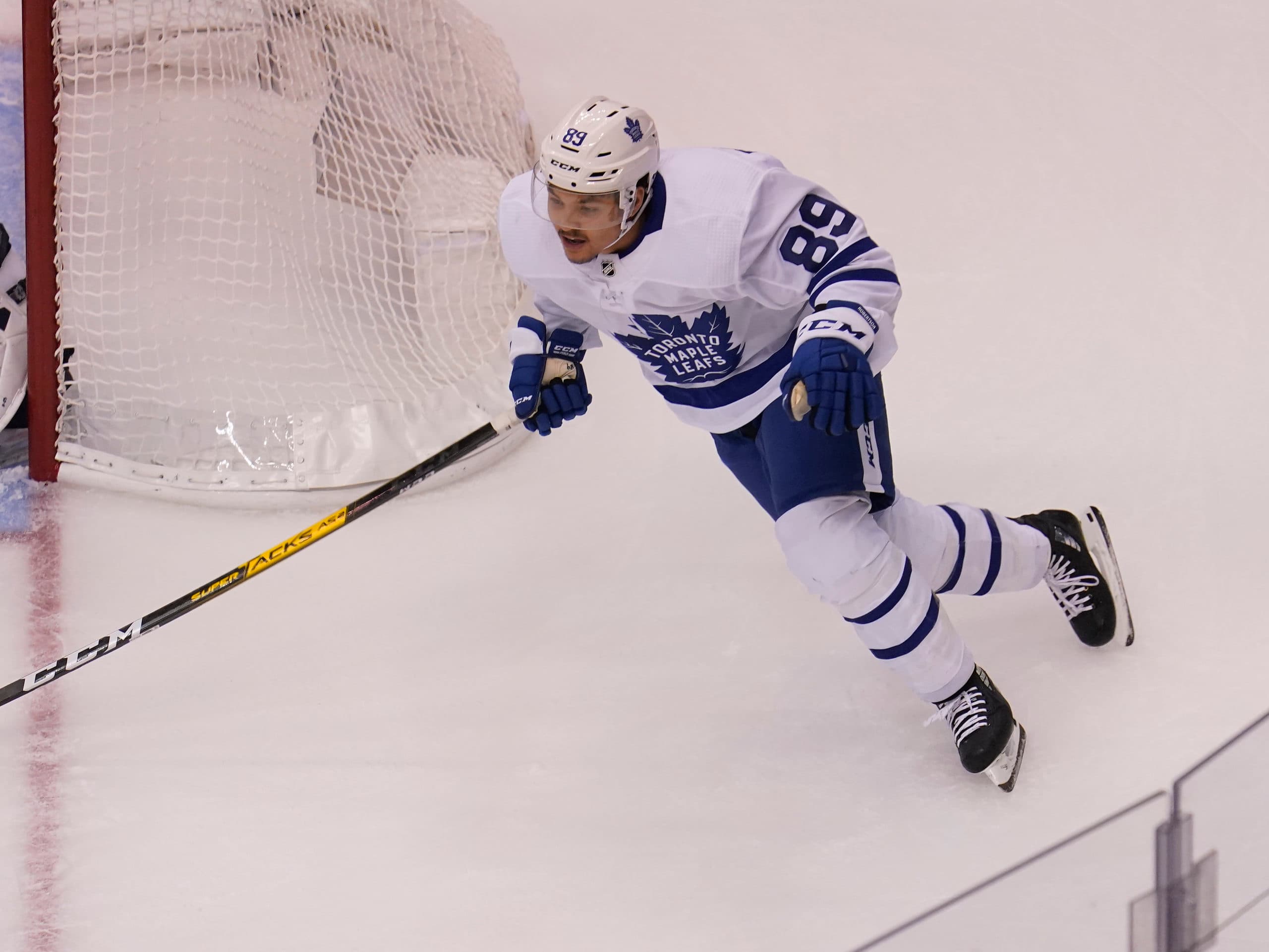 Photo credit:© John E. Sokolowski-USA TODAY Sports
Ahead of Friday's practice, the Leafs announced that the club has recalled forward Nick Robertson from the AHL's Toronto Marlies. A broken leg suffered in the Marlies' second game of the season has limited Robertson to just nine games so far this season in which he has tallied three goals and five assists.
Given his lack of playing time so far this season, the timing of the move is a bit curious. Ilya Mikheyev did leave Thursday's win against Minnesota with a non-COVID related illness but the Leafs already had an extra forward in the fold with Thursday's recall of @Kyle Clifford and recent comments from GM Kyle Dubas make it seem unlikely that Robertson has been recalled simply as insurance at this point of the season.
"I'm very happy with [Robertson], the key for us is for him to continue to build momentum. One of the things that we've learned in the past with him is, last year with the taxi squad it was up and down, it tends to stunt momentum. I just see him continuing to build momentum, continuing to take on a huge role with the penalty kill and defensively for [the Marlies] while also producing offensively. It'll be a matter of time before he forces our hand."
It is always possible that the Leafs are just rewarding Robertson with a day of NHL pay since they're already operating in LTIR and it won't impact their salary cap space. There is also the possibility that the Leafs think practicing with the big club is more beneficial to Robertson than playing games with the Marlies is right now but that feels unlikely when you consider all the time he has missed in the last two seasons. The Leafs could also be making preparations for an upcoming trade but the team will almost certainly await a clearer outlook on @Jake Muzzin's status before spending the money they're saving with him on LTIR.
How the team lines up for Friday's practice could give us a better indication as to what the Leafs have planned for Robertson in the immediate future. Stay tuned.
(Statistics from EliteProspects.com)