Leafs reclaim Adam Brooks on waivers, assign Timothy Liljegren to Marlies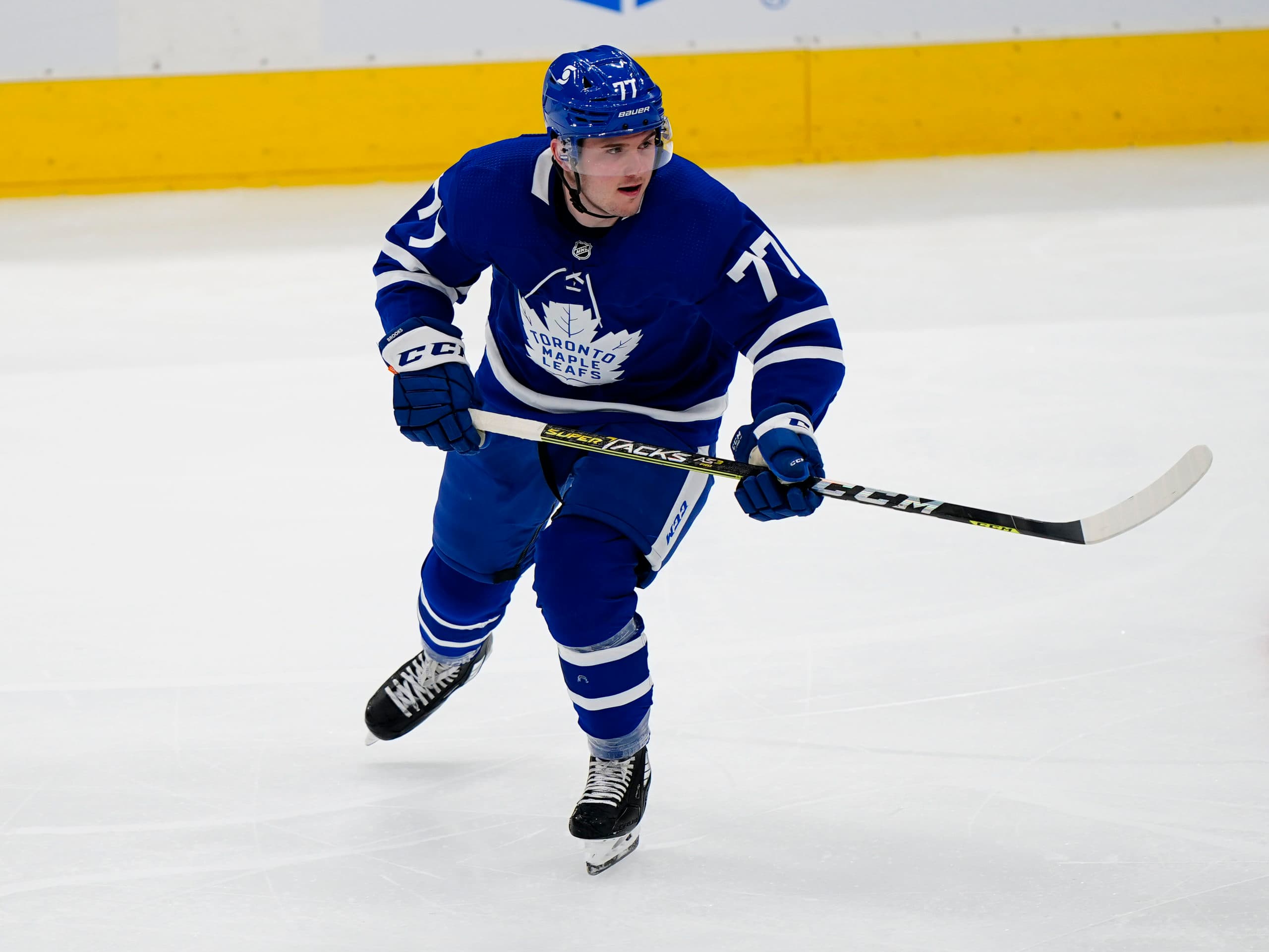 Photo credit:© John E. Sokolowski-USA TODAY Sports
The Maple Leafs recovered some of their previously depleted forward depth on Wednesday, claiming @Adam Brooks on waivers from Vegas after losing him to Montreal prior to the beginning of the regular season.
Through 18 regular season games in his first stint with the Leafs, Brooks registered four goals and four assists.
Brooks was the victim of a numbers game at the conclusion of training camp and the Leafs opted to try and sneak him through waivers in order to assign him to the Marlies in the AHL. Having already proven capable of playing a depth role in the NHL, he was scooped up by the rival Montreal Canadiens but played just four games in the Bleu, Blanc et Rouge before hitting the waiver wire once again in November.
Landing in Vegas this time, Brooks would tally a pair of goals while averaging just under 11 minutes of ice time through seven games before ending up on injured reserve with an undisclosed injury. Presumably, Vegas was forced to waive him because he has recovered from that injury and they no longer had space for him on their cap-strapped NHL roster.
In order to facilitate having Brooks on their active roster, the Leafs assigned defenceman @Timothy Liljegren to the AHL. Liljegren has established himself as an NHL player this season so this appears to be a temporary move while the Leafs work on clearing more salary cap space. @Travis Dermott will replace Liljegren in the Leafs' lineup for the time being.
The Leafs have made it known that they are looking to move @Nick Ritchie and
Elliote Friedman reported over the weekend
that there has been some traction on that front. Shedding Ritchie's contract would provide the Leafs with added flexibility since they are unable to bury his entire cap hit in the minors, allowing them to carry both Brooks and Liljegren on the active roster.
Stay tuned.
(Statistics from EliteProspects.com)
(Contract information from PuckPedia.com)