Leafs' Second Last Game Facing Second Last Sens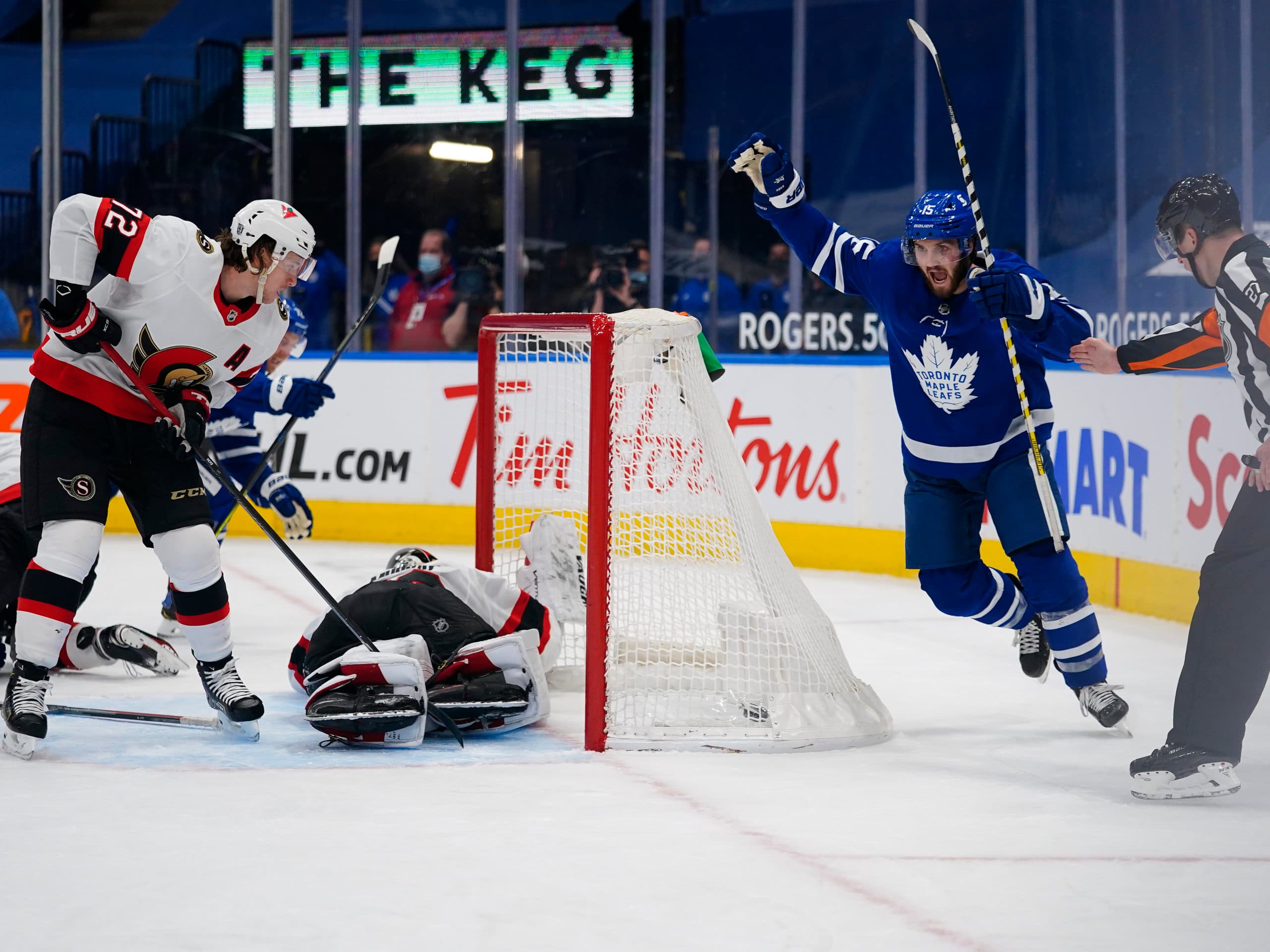 Photo credit:John E. Sokolowski-USA TODAY Sports
As the Toronto Maple Leafs start to wrap up the 2021 NHL season, in which they've been crowned the champions of the North division, they'll head to Ottawa to face the second last team in that same North division.
Of course, Ottawa will only hold on to being just second last if the Vancouver Canucks can't finish out the year, or fail to post a record with a 50% points percentage or more in their remaining games. However, as it stands currently, the wordplay-ish title is technically correct — the best kind of correct.
Toronto holds a 5-3 record against the Senators this year, which is the worst head-to-head record that they have against any opponent this season. It's not really all that surprising to learn that the Leafs struggle with the Senators the most, as anyone who's watched hockey for a long time can tell you that in rivalry matchups, skill seems to become less of a factor than the emotional willpower of the team.
Tonight, Toronto aims to double up on the Senators in this last contest between the two teams this season.
Tale of the Tape
Leafs Lines
With Nick Foligno, Zach Hyman, and Riley Nash injured, it's expected that the Leafs will use the same lineup they had in the previous game against Montreal, despite the fact that Hyman and Nash were out at practice today. Both are confirmed to not be available vs. Ottawa.
Senators Lines
I'm not totally convinced that this isn't a prank by DailyFaceoff. I've come to accept that Artem Zub really exists, but Olle Alsing is really pushing it.
Starting Goalies
The only expected change for Toronto is that Frederik Andersen makes his return to the goaltender's crease after a lengthy injury kept him out of the lineup.
Also, it's expected that the Sens will continue to start Anton Forsberg with star goalie Matt Murray (lol) and backup Joey Daccord both out injured.
Where to tune in
This game will be on Sportsnet at a later-than-usual 8 p.m. Eastern start time. See you there!