Leafs' second line centre auditions start tonight in Murray's debut versus Montreal: Leafs Game Day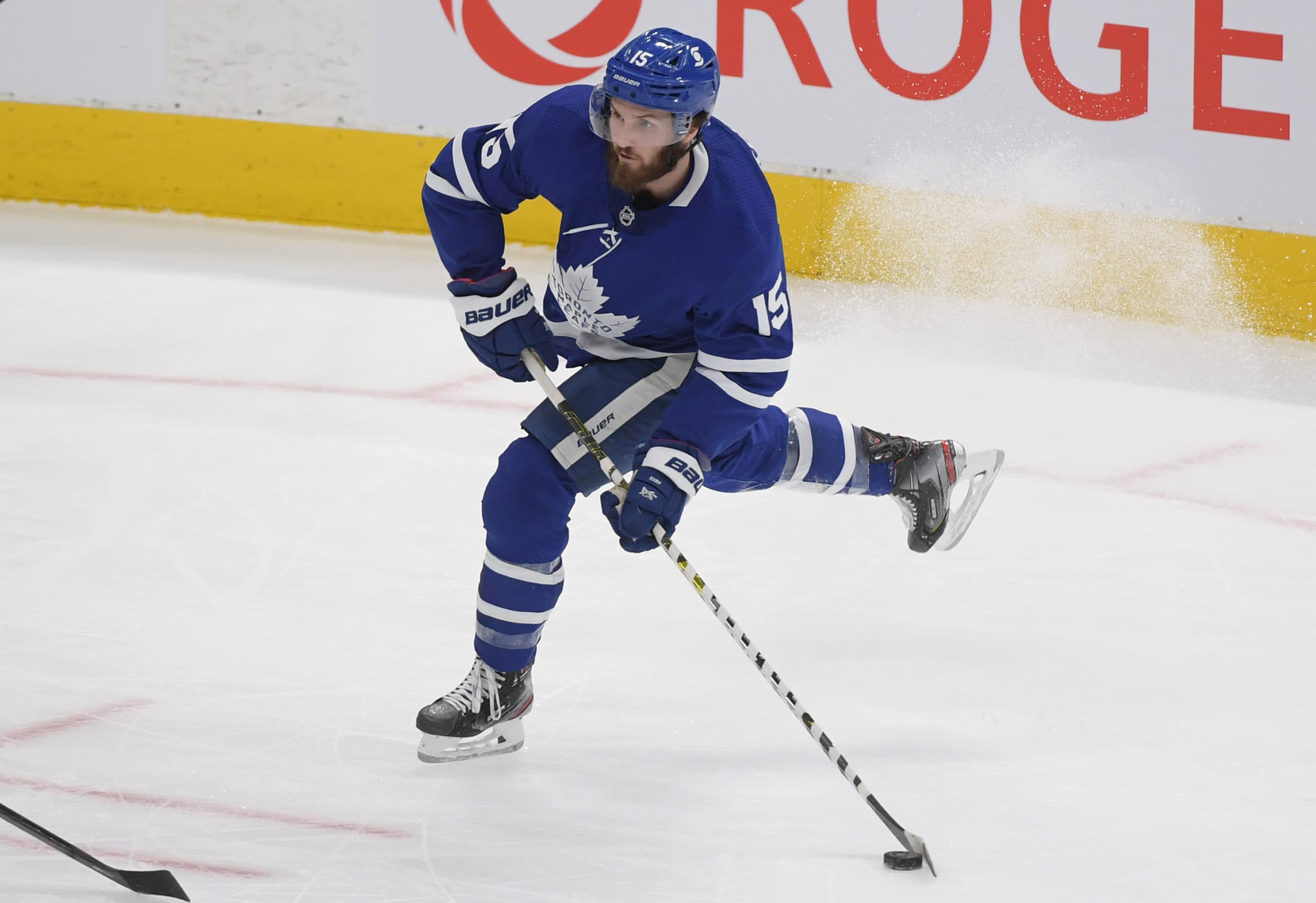 Photo credit:© Dan Hamilton-USA TODAY Sports
It's finally a game day again for the Toronto Maple Leafs. The story coming out of the last couple of days of practice being that the (forever cursed) Leafs have been bitten by the injury bug in a big way has led to Sheldon Keefe and his staff having to pivot their plans and find a new (temporary) second-line centre.
Keefe specifically mentioned Alex Kerfoot and Calle Jarnkrok as options for this opening in the top-six, but it seems as though, for tonight at least, the two heirs-apparent for Tavares' spot in the opening night lineup will play together and Pontus Holmberg will centre the top line with William Nylander and early-camp standout Denis Malgin.
Neither Kerfoot nor Jarnkrok have stats that suggest a long track-record of success in the centre-ice position, both look much better throughout their careers as wingers, but it's a temporary fix only expected to last for the first four or five games of the regular season. For that length of time, the team could certainly do worse than having a second-line helmed by either player.
Also of note for the Leafs tonight is that we'll see Matt Murray play his first two periods in the blue and white. Early reports have stated that Murray has come to camp with a renewed energy and focus.
Sports Illustrated's David Alter reported
that Murray has spent countless hours since being acquired via trade in July working at the Leafs' practice facility with new goalie coach Curtis Sanford and Murray's goaltending coach from junior, Jon Elkins, who now works within the Leafs' organization as a goaltender evaluator.
Lineups:
As noted above, the Leafs' goaltenders will split the 60 minutes with Murray taking two periods, the Kallgren stepping in for the third. No reports on if Sam Montembeault (who is listed in Arpon Basu's tweet as 'Dikembe' for some unknown reason) will play the full game, or if AHL/ECHL veteran Kevin Poulin will get some time between the pipes.
Players to Watch:
Montreal's lineup on paper leaves a lot to be desired, but at the very least, Leaf fans will get their first look at the NHL's newest first-overall pick Juraj Slafkovsky. That's pretty much all there is to say about that lineup, which contains four other forwards projected to play bottom-six minutes at best, a single NHL-caliber (bottom-pairing) defenceman, and a career backup goalie getting the start.
What I'm interested in watching on the Leafs' side of things is if Kerfoot plays the whole game at centre, or if he and Jarnkrok will switch positions so Keefe's staff can get a look at both of them play in the middle of the ice in a game situation. Apart from that, I'm interested in seeing more of Pontus Holmberg, who's been quite a welcome surprise  so far, and if William Nylander and Denis Malgin's chemistry will continue to grow.
Tonight's game will be broadcast nationally on Sportsnet One and puck drop is at 7 pm ET.