Leafs seek to scorch floundering Flames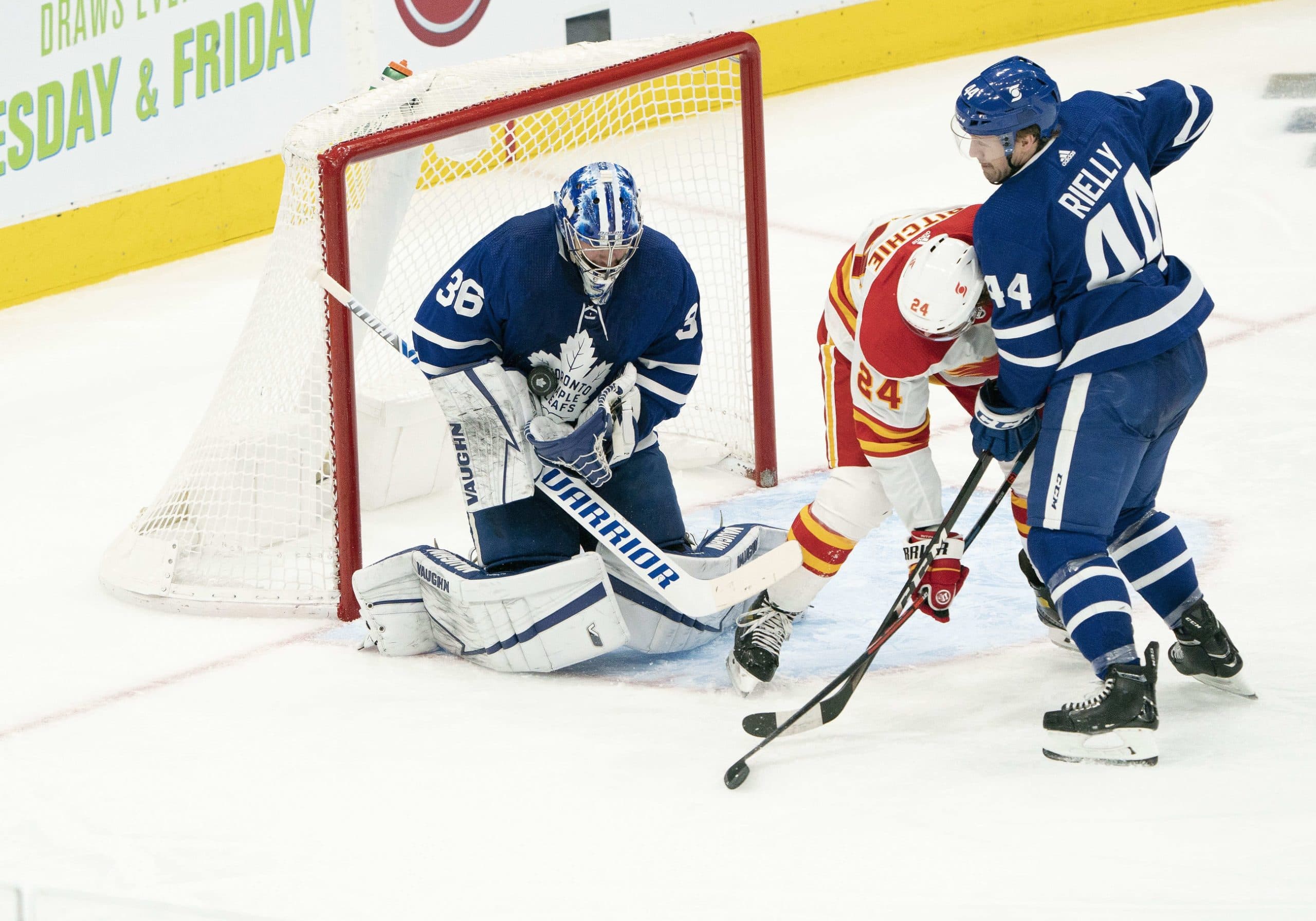 Photo credit:© Nick Turchiaro-USA TODAY Sports
The NHL schedule makers finally cut the Leafs a break.
After years of the Leafs being put in a situation where they play a back-to-back against rested opponents, this weekend will see the Buds play against two opponents who are both on the second half of their own back-to-backs, with Calgary having played Montreal last night and Buffalo scheduled to play Edmonton tonight.
The Leafs will also probably be getting their captain back after John Tavares sat out the last game. He skated this morning and by all accounts, looked good to go. Kiril Semyonov looking to be the odd-man out if JT is in fact, cleared to play.
On Calgary's side of things, despite an all-star caliber start from most of the top forwards, the Flames have been struggling recently, losing four of their last five games including last night in Montreal, and tonight they'll take on a rested Leafs team with presumably their backup goaltender, who has only played two games so far this season and has a sub .900 save percentage. The Leafs still can't take them lightly or play down to their level (as they sometimes do) as no doubt the Flames will come into tonight's game motivated to try and get back into the win column after last night's game slipped away from them.
Lineups
Toronto Maple Leafs
As stated above, John Tavares does seem likely to return tonight and the lines will revert to how they were in the L.A. game to reflect that, though Joey Anderson will skate during warmups to get himself ready just in case Tavares is ruled out at the last minute. Holl will play again and Dermott remains the odd man out (a decision I question #FreeDermott).
Calgary Flames
Yup, that's definitely a Darryl Sutter lineup. Beyond the top-6, I don't really see any real threats, which may be by design, but…. it's an odd look to me, especially in comparison to the lineups they were icing earlier this year in the all-Canadian division.
Goaltenders
Jack Campbell gets the start again tonight following his perfect performance on Wednesday night in Philly. The Leafs starter brings a 7-3-1 record into tonight's contest and a .936 save percentage. Keefe was cagey when asked if Joseph Woll would get his first NHL start on Saturday, but hopefully it was just a case of him holding back some info rather than the first part of a "we're going to play Campbell two nights in a row" plan.
On the other side of the ice, Calgary has not confirmed their starter yet, but it is expected to be backup Dan Vladar. He brings a 2-0 record into tonight's game with an .891 save percentage and an unlimited number of Darth Vadar jokes per 60 for our postgame writer tonight, don't let me down Jon.
Puck drop tonight is at 7 pm and the game will be broadcast on TSN4.