Leafs set to honour Salming ahead of tilt with Vancouver: Leafs Tailgate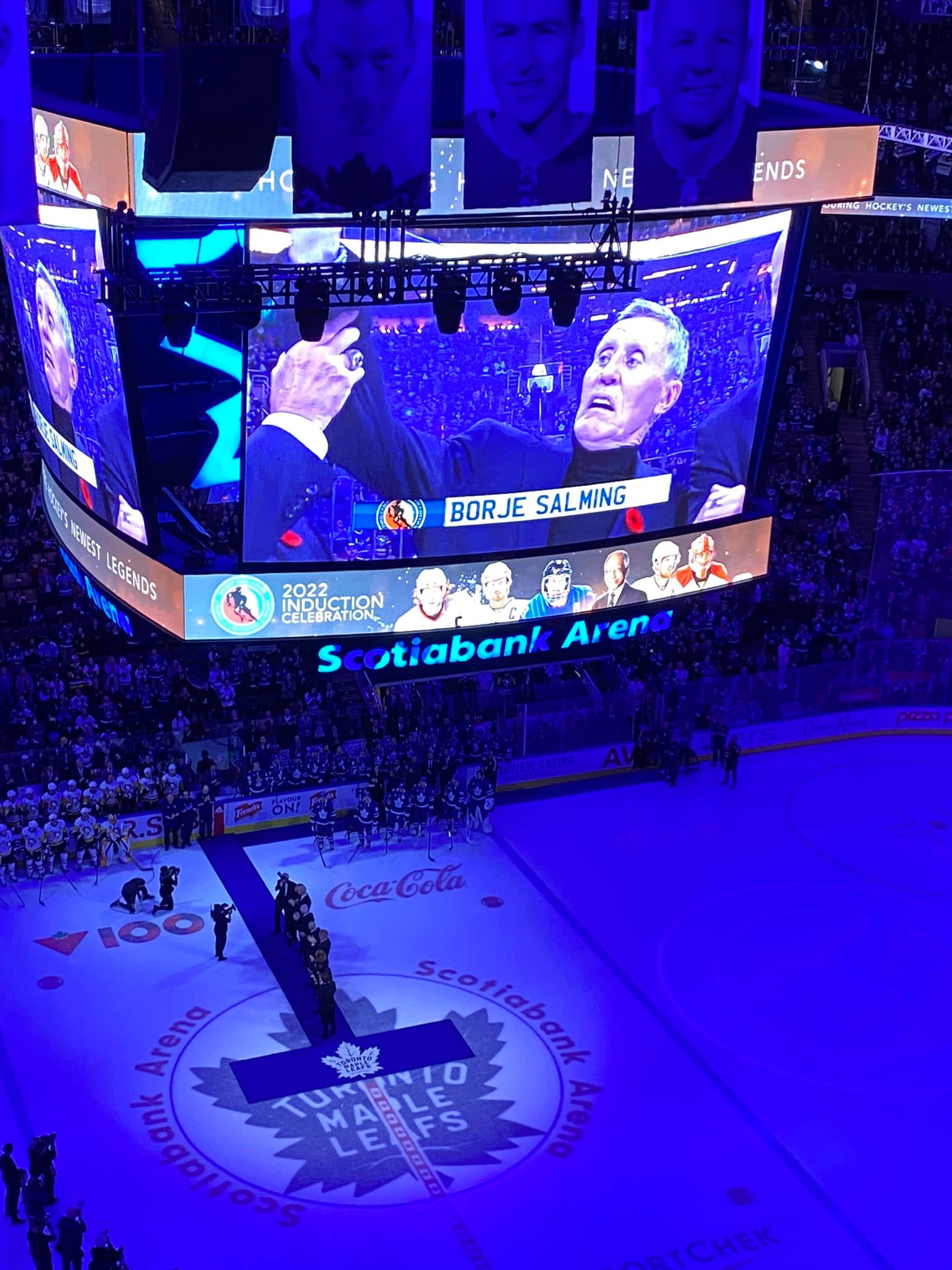 This one's for Börje.
After celebrating the Hockey Hall of Fame class of 2022 on Friday night, the Leafs (7-5-2) will honour the legendary Börje Salming tonight at Scotiabank Arena in advance of their game against the Vancouver Canucks (4-7-3).
Salming, 71, is battling ALS. It's going to be another emotional night, folks. Buckle up.
Toronto is coming off a 4-2 loss to Pittsburgh last night, they're 3-1-1 through five games in November. Meantime, the Canucks have been off since Wednesday night when they fell 5-2 to the Montreal Canadiens. Bruce Boudreau's squad is 1-1-0 so far on their five-game road trip.
The Canucks swept the two-game season series in 2021-22 and have won six of the past eight overall meetings with the Maple Leafs.
 Time: 7 PM EDT (CBC, Sportsnet)
Starting Goalies:
VAN Spencer Martin – CONFIRMED (3-0-1, 3.45, 0.900)
@
TOR Erik Kallgren – CONFIRMED (1-2-3, 3.00, 0.886)
Projected Lineups:
Three Storylines:
BACK TO KALLGREN
The analytics community doesn't love it, but I guess Sheldon Keefe didn't feel comfortable throwing rookie Keith Petruzelli out there on Hockey Night in Canada. Honestly, I get it. That said, you have to wonder about Kallgren's leash tonight, he's surrendered some tough goals this season.
For the record, that's the right move. There's no need to rush Murray back, especially knowing his extensive history with injuries. The last thing you need is for him to return prematurely and re-injure himself, then you're really in trouble.
START ON TIME
Vancouver has been in town since Wednesday night. They're well rested, Toronto is not, having played last night. I know it's cliché, but the first 10 minutes will dictate everything tonight. It's imperative that the Leafs weather the early storm, you know it's coming. If not, it could be a long night at the office for Sheldon Keefe and company. On top of that, Vancouver always seems to bring their A-game against the Leafs, so regardless of how poor they've played this season, Toronto better be ready.
CANUCKS D
Simply put, Vancouver has been a tire fire defensively so far this season. Entering tonight's game, they rank bottom-3 in both goals against (30th) and penalty kill (32nd) in the NHL. In addition to that, the goaltending just hasn't been good enough, regardless of who its been. Taking nothing away from Oakville's Spencer Martin, but I think the Leafs are dodging a major bullet tonight by not getting Thatcher Demko —despite how bad he's looked. From a Leafs perspective, they need to pepper Vancouver, they're a fragile team right now.
BETTING:
(As of Noon EDT)
Prop Play: