Leafs sign Travis Dermott to a two year, $1.5 million AAV contract extension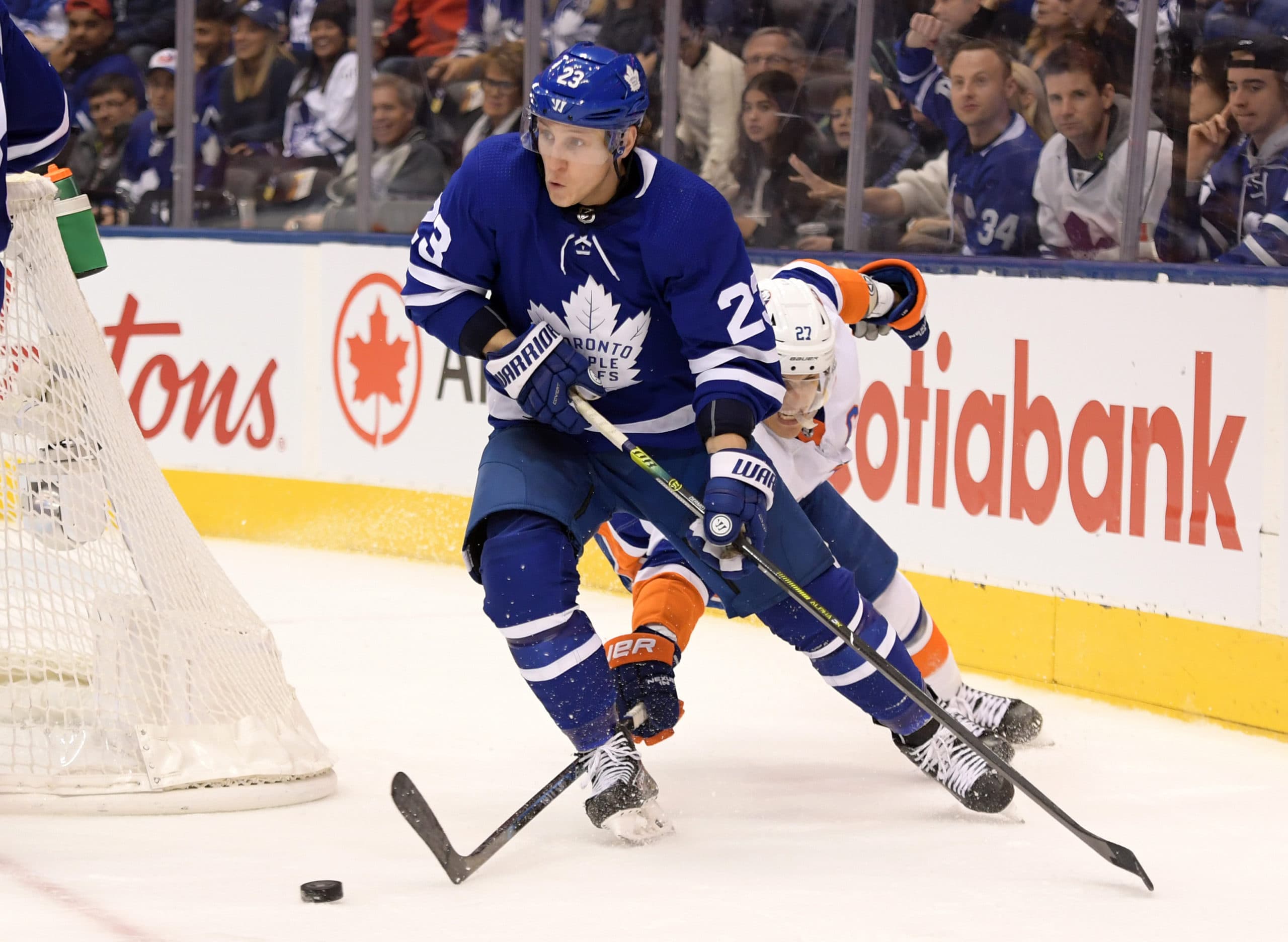 Photo credit:© Dan Hamilton-USA TODAY Sports
The Leafs keep chipping away at some of their smaller pending free agents, as Chris Johnston reported that the Leafs have re-signed defenseman Travis Dermott to a two year contract extension with a $1.5 million annual average.
The contract comes after another solid season for Dermott. Offensively he didn't generate as much, with only two goals and six points, he still provided very steady minutes in a bottom pair role, although the promise that he'd get an opportunity in the top four last offseason seemed to have not been fulfilled.
Dermott was third among Leafs defensemen in both even strength shot attempt share and expected goals with 52.41% and 56.03% in those regards, which was 48th and 18th in the league. He also lead all Leafs defensemen in shot attempts against and expected goals against per sixty minutes, which was 21st and 23rd in the league.
He may be doing it in a third pairing role, but he's provided a lot of value for the Leafs there for the last few years, and has even still done well when he's had to play the top four because of injuries. It'd be nice to see him actually get a full season to prove himself.
And he might just get that next season, although it might not be with the Leafs. One thing this contract extension means is that the Leafs now have the minimum number of defensemen signed beyond this season to go with the four forward, four defenseman protection plan for the expansion draft. This will mean that there's a solid chance that either he doesn't get protected by the Leafs and is claimed by Seattle, or Holl is left unprotected and is claimed and he has a top four role with the Leafs. Of course, they could just as easily take Alex Kerfoot, or Dave Hakstol being the coach of the Kraken now might mean that he doesn't opt for Dermott considering he rarely used him in Toronto, but it's an option.
Regardless, it's a solid deal for the Leafs. Dermott still doesn't have the point totals or ice time to really boast any crazy salary numbers, and they managed to get him locked up for an extra year beyond that, which means we at least have four regulars (five if you consider Sandin is only an RFA next season) for the next two seasons, even with Rielly's contract ending at the end of next season. For a defense core that had the second best expected goals share and the tenth best expected goals against rates, that's good to have around for another couple seasons, and none of them with any high cap hits either.