Leafs willing to trade top prospects and other notes from Kyle Dubas' media availability
Photo credit:© David Berding-USA TODAY Sports
With the Leafs in the midst of a break in their schedule, general manager Kyle Dubas spoke to the media on Tuesday afternoon to discuss the first half of the season and the Leafs' plans leading up to trade deadline day.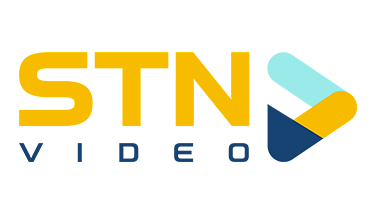 Dubas opened his virtual presser with some praise for his group, saying he believes the current standings are an accurate representation of how they have performed thus far. Despite some recent struggles, the Leafs still sit atop the North Division standings heading into a two game set with the Flames this weekend.
Though the Leafs haven't gotten the desired results as of late, Dubas believes his team his still played well for the most part and that this recent slide is an opportunity for his group to grow through a bit of adversity.
Even in recent losses, this Leafs team hasn't wilted the way we've seen some past rosters do when things aren't going well. The team is sticking with it and battling to the final horn in these games, even if they aren't in sync as a unit on that particular night. They are trusting the process, so to speak.
The greatest area of concern as of late, however, has been the mediocre play the Leafs have received between the pipes. We are getting to the point with @Frederik Andersen where his lackluster play cannot be simply brushed off as a rough patch any longer but Dubas indicated that they still believe Andersen has the ability to pull through and return to form.
When asked about the goaltending position as a whole, Dubas reiterated his confidence in the current group when they are healthy. It appears that Campbell may finally be nearing a return and he should be given a solid work load the rest of the way, provided his injury troubles are behind him.
For a more detailed look at Andersen's struggles, be sure to check out this in-depth piece from jakebeleafs: 
Before taking questions about the upcoming deadline and potential future trades, Dubas addressed the recent acquisition of @Veini Vehvilainen and the motivation behind sending @Mikko Lehtonen the other way in the deal.
Lehtonen was unable to wrestle a regular job away from @Travis Dermott and Dubas felt the best course of action was to provide him with an opportunity elsewhere while securing a depth goaltender to bolster their stable of netminders in the process. The Leafs believe they still have adequate depth options on the blue line in players like @Rasmus Sandin and @Timothy Liljegren, but don't be surprised if they still look to add another option before the deadline.
Just prior to Dubas beginning his availability, it was announced that the Leafs had placed forward @Jimmy Vesey on waivers. Dubas indicated that it was a bit of salary cap move as the Leafs have been limited in their roster flexibility due to salary cap restrictions since Campbell was taken off of long term injury reserve.
He went on to say that with the pending returns of Campbell and @Wayne Simmonds to regular duty, the Leafs were forced to do a bit of salary cap juggling. Look for Sheldon Keefe to utilize some different looks in his bottom six forward group if Vesey gets claimed or they decide not to recall him for Friday's contest.
There has been plenty of speculation in recent weeks that Leafs would look to this break in the schedule as the ideal time for them to make a trade, limiting the number of games any addition would miss while quarantining. Dubas certainly didn't deny that notion on Tuesday but made sure to remind everyone that it isn't entirely up to him, and they are still somewhat at the mercy of other teams' timelines.
Normally one to give elaborate, well thought out responses, Dubas barely waited for the question to be asked when he confirmed very bluntly that he is indeed willing to trade away a top prospect before the deadline if it is a move that could help his team go all the way this season.
Players like @Nicholas Robertson, Rasmus Sandin, Rodion Amirov, and Timothy Liljegren all fit that bill but there are players in the Leafs' next tier of prospects that should still hold some decent trade value as well. Names such as @Mikhail Abramov, @Filip Hallander, Topi Niemela, etc. could all be pieces that push a deal over the top for opposing general managers.
As far as what the Leafs will be looking for in exchange for any of those players, Dubas stated that they are open to acquiring a player at any position if it improves their team but that most of their conversations have been focused on adding a forward to the roster.
The Leafs have been linked to names like @Filip Forsberg, @Taylor Hall, and @Mikael Granlund but those will be expensive players to acquire and the Leafs have limited salary cap space with which to operate under as well.
We have seen Dubas make pre-deadline deals in the past that involved the Leafs acquiring players with control beyond the current season but with salary cap limitations and expansion draft implications to consider, Dubas said that this could be a year in which it makes more sense to go after a traditional trade deadline rental.
Trades involving players with additional term on their contracts will be more costly and could make the Leafs more vulnerable to losing an impact player to Seattle this summer.
When asked about the development of some of the organization's prospects in this strange season, Dubas could not say enough good things about the European teams that have taken players like @Semyon Der-Arguchintsev and @Filip Kral into their systems on a temporary basis.
Getting those players into game action was crucial for their continued development and the Marlies could reap the benefits sooner than later as Der-Arguchintsev has recently returned to Toronto and is currently quarantining, and Filip Hallander as well as @Denis Malgin will be coming to North America when their seasons wrap up overseas.
@Zach Hyman has emerged as one of the Leafs' most important players and as so, his pending free agency is a hot topic. His contract expires at the end of this season and he is surely do for a raise on the $2.25 million per season he is earning on his current deal but Dubas declined to comment on any of his upcoming free agents.