Leafs win to see another day as Woll impresses in first playoff start: Game Highlights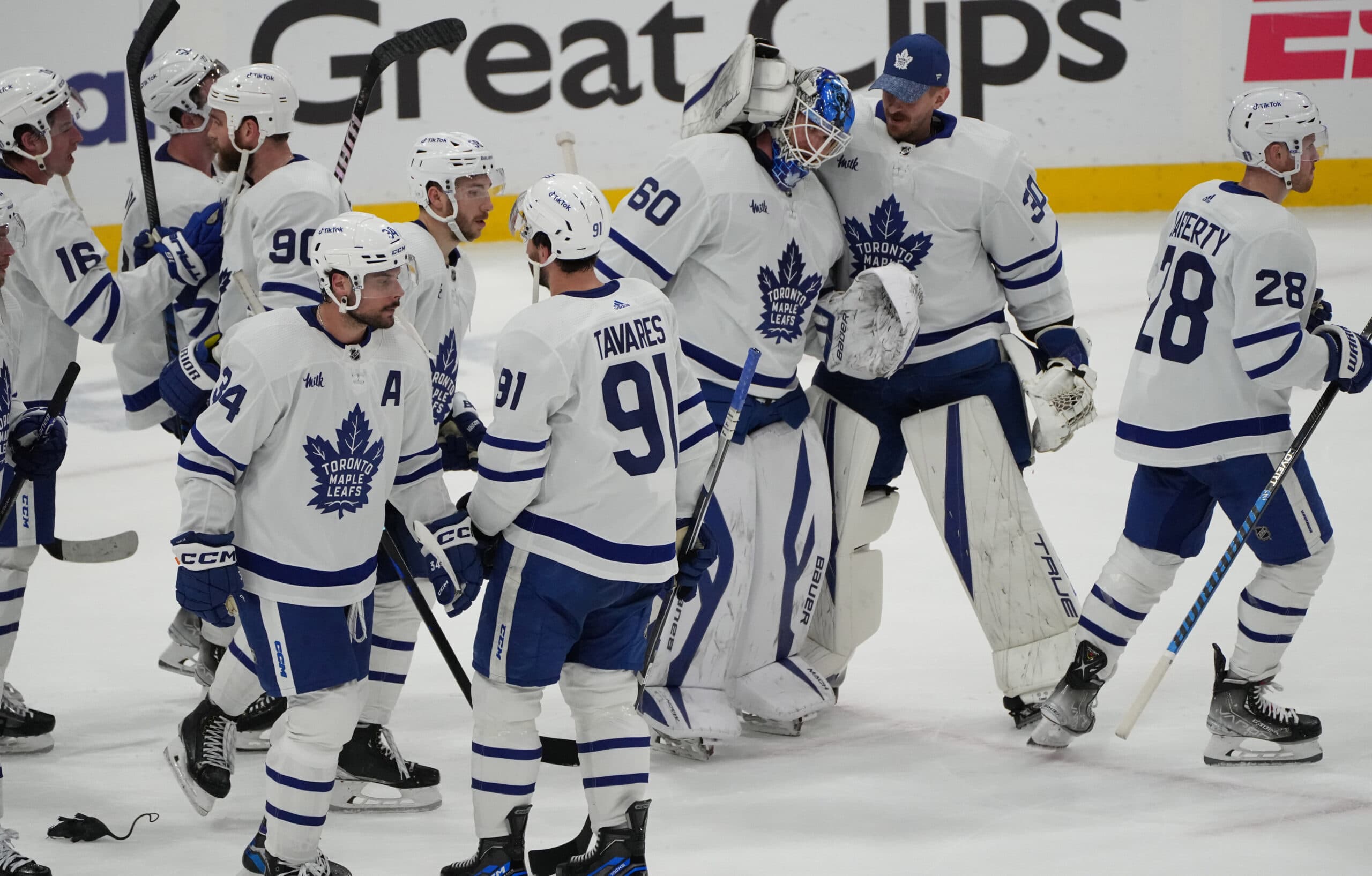 Photo credit:Jim Rassol-USA TODAY Sports
It's not how we drew it up but the Leafs are still alive. Rookie goaltender Joseph Woll led Toronto to a 2-1 win stopping 24 of 25 shots. Below are the highlights from the game.
Woll was dialed in early during his first career playoff start. He made this shoulder save to keep the game scoreless.
It was a defensive first period. Not many chances from either side. This drive to the net from Auston Matthews was one of Toronto's best…
The Leafs opened the scoring early in the second. On a powerplay, a lucky bounce off the referee led to William Nylander finding the back of the net…
Later in the middle period David Kampf had a pair of opportunities to double the lead. Like he's done all series, Sergei Bobrovsky shut the door…
Near the end of the second Radko Gudas absolutely demolished Kampf in the corner. The whistle sounded right before the hit…
Mitch Marner came up with a much needed insurance marker in the third. After some consistent pressure his point shot found it's way through a crowd of bodies and past Bobrovsky to make it 2-0…
Florida got back into the game late. With 7:46 left Sam Reinhart finished off a pretty passing play to get the Cats within one. Woll stopped the original shot but Reinhart followed up on his rebound…
Time was dwindling down and the Panthers kept pressing. As the Leafs did all night, they defended well. Luke Schenn broke up a chance here to help preserve the win…
After time expired, things got a little rough. It's going to be a fun one on Friday. Leafs hold on, 2-1 final.