Liljegren gets thrown into the deep end, Simmonds back in Maple Leafs lineup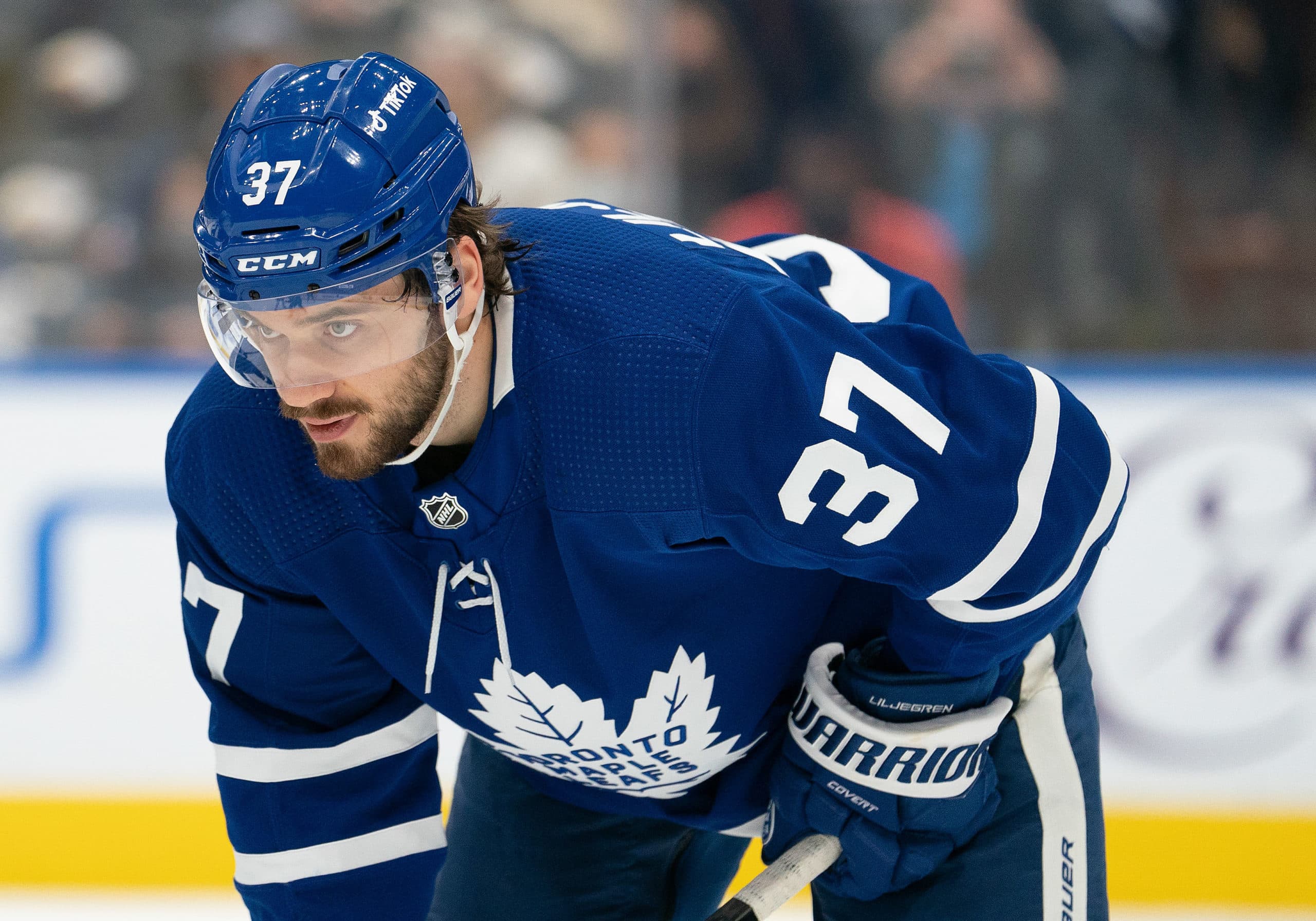 Photo credit:Nick Turchiaro-USA TODAY Sports
The Maple Leafs get set for a back-to-back this weekend with some more line shuffling at practice on Friday.
Timothy Liljegren slots into the defence for the first time this season, after missing 11 games on Long-Term Injured Reserve. Friday marks 24 days since he was placed on LTIR, which means the 23-year-old is officially back on the roster.
Maple Leafs head coach Sheldon Keefe is throwing Liljegren straight into the deep end, pairing him up with Morgan Rielly on Toronto's top pairing. The other two defensive pairings will remain the same heading into Saturday's game against the Boston Bruins.
Another move that coincided with Liljegren's return was the Maple Leafs sending Filip Kral back to the Marlies, and bringing Wayne Simmonds back up to the NHL.
With this move, Kral will likely play in the back-to-back on Friday (vs. Laval) and Saturday (vs. Belleville) with the Marlies. A big add to their young blue line.
Two and a half hours after this tweet, practice began at Ford Performance Centre and Simmonds was back in a 'regular' sweater for Toronto. And that means he'll likely be back in the lineup on Saturday vs. Boston.
It looks like the top-nine will remain the same this weekend. The only change to the forward group looks to be moving Pierre Engvall to the centre spot, having Calle Jarnkrok as a left winger, and slotting Simmonds in on the right.
With the 34-year-old re-entering Toronto's lineup, Pontus Holmberg comes out after getting into his first NHL game on Wednesday. Nick Robertson will also be a scratch against Boston, meaning he will be missing his second-straight game up with the Maple Leafs.
There has been plenty of people who've been upset with the scratching of Robertson, and to that, I'd say it's okay to get different looks while still having him up in the NHL.
Looking at this from a standpoint of as a Marlies reporter, I believe it's much better for Robertson if he stays in one place (AHL or NHL), rather than bouncing up and down between the two leagues. Him getting experience with an NHL club, while also playing games, will be good for him.
In terms of the goalie situation this weekend, Keefe says Ilya Samsonov will get the Saturday game while Erik Kallgren will start on Sunday vs. Carolina.
When it comes to these two starts, putting Samsonov in against Boston is the right decision. The Bruins have started the season hot, posting a 10-1-0 record in their first 11 games. This seems to be the tougher matchup of the two, and having Samsonov in should bode well for Toronto.
The Hurricanes are still a very good team, too. However, if the Maple Leafs are beginning their hot streak, similar to this time last season, Kallgren should have no problems on Sunday against the Hurricanes.
If you're wondering what time both games are at this weekend, Toronto vs. Boston on Saturday is at 7PM ET on CBC, while the Toronto vs. Carolina on Sunday is at 5PM ET on TSN4.