Liljegren ties it up late and Marner scores a beauty in overtime to beat the Rangers 3-2: Game Highlights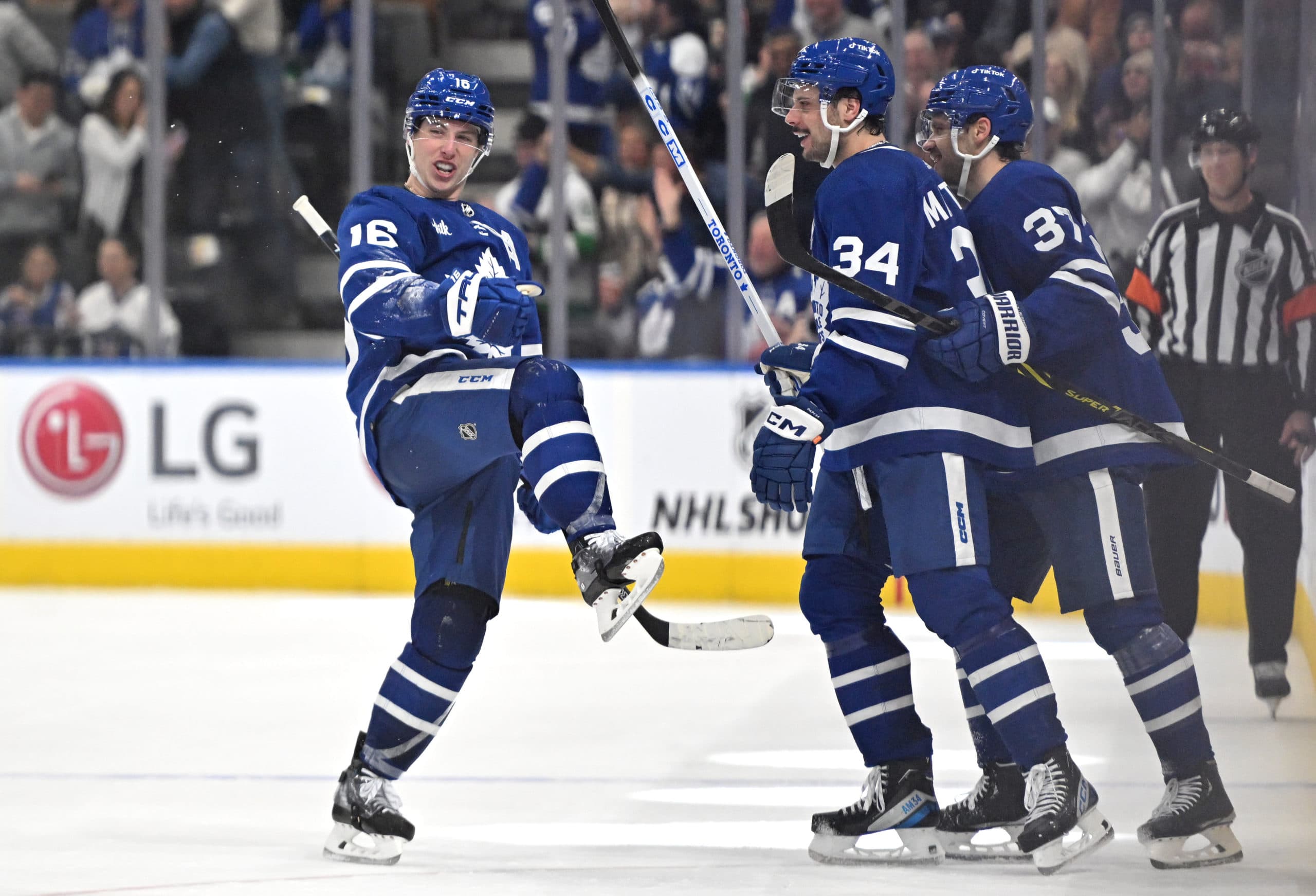 Photo credit:Dan Hamilton-USA TODAY Sports
The Leafs won their second straight beating the Rangers 3-2. A late tying goal from Timothy Liljegren sent the game to overtime and Mitch Marner sealed the win with a fantastic individual effort. Below are the highlights from the game.
In his second game back after being recalled from the Marlies, Pontus Holmberg put the Leafs up 1-0 with a gorgeous backhand less than three minutes into the game. Joey Anderson made a great pass in the neutral zone to spring him on the partial break…
Ilya Samsonov kept the Leafs up one with a pair of saves in tight late in the first…
Filip Chytil knotted it up 1-1 early in second frame fooling Samsonov with the rare shot off the faceoff…
A few minutes later the Leafs struggled to clear the zone and the Rangers made them pay. Chytil found the back of the net once again to make it 2-1…
New York nearly doubled their lead a few minutes into the third as Timothy Liljegren sat for delay of game. Somehow Chris Kreider missed wide open net after a beautiful passing play…
Liljegren tied it up with just over four minutes to play. He beat Kreider to loose puck after John Tavares tipped the long shot from William Nylander. Nylander picked up his 400th career point on the assist…
Tavares had a chance to win the game with a buzzer beater but rang it off the crossbar as time expired…
19 seconds into overtime Mitch Marner took it upon himself to get the W. He picked the puck up at the far blue line and stick handled around all three Rangers and slid the puck past Igor Shesterkin for the game winning goal. 3-2 Leafs win.