Looking back at the Maple Leafs' last six trade deadlines and what they could possibly do this year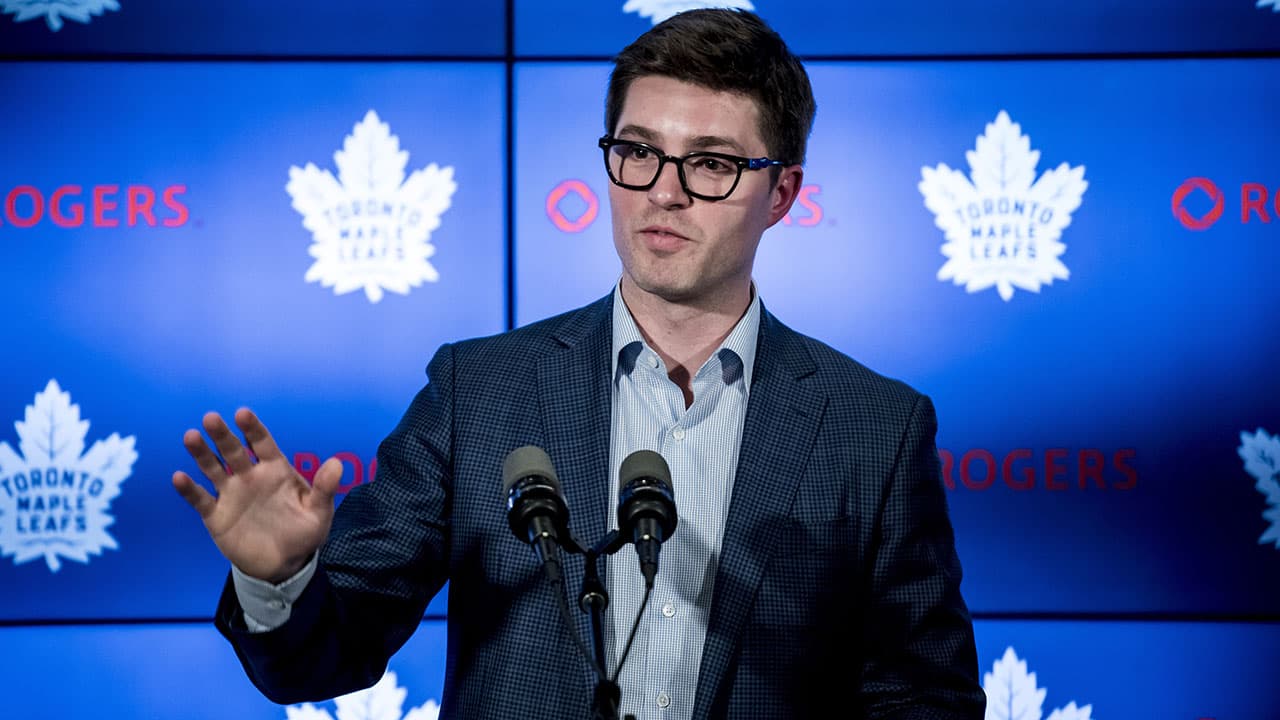 The 2023 NHL trade deadline is exactly one month away, and players are starting to be linked to numerous teams more often.
It's no secret that the Toronto Maple Leafs are one of the teams that are constantly linked to what seems like almost every available player when it comes to every trade deadline, especially in the last couple of seasons.
Ever since the Matthews, Marner, Nylander era began, Toronto has made the playoffs every single season and the team itself has given their General Manager a reason to go out and improve the team, even more, come playoff time to help bolster their chances at going far in the postseason.
Clearly, they've yet to get over the hump of the first round for the past six seasons, despite their deadline additions, but this year, Toronto has been linked to a couple of pretty big names and it's just a matter of time to see if anything comes to fruition and if this team can go far with the added pieces that they're inevitably going to get.
Before I get into what the team could possibly do come the trade deadline on March 3rd, I want to take a look back at the last six seasons and what this team did leading up to the NHL's trade deadline and on the day itself.
2016-17 season: Trade deadline on March 1, 2017
Basically, the only notable move from General Manager Lou Lamoriello at the time was trading forward Byron Froese and a 2017 2nd-round pick (Alexander Volkov) to the Tampa Bay Lightning in exchange for veteran forward, Brian Boyle.
Kind of a steep price (2nd-round pick) to pay to acquire Brian Boyle but a young Toronto team in 2016-17 showed that they deserved a little buying at the deadline and that's what Lamoriello did. Boyle played in 21 games for the Maple Leafs registering just three points (all assists) while also playing in all six games against the Washington Capitals in the first round of the 2017 NHL playoffs where he tallied two more assists.
You might also remember his impressive behind-the-net backhand pass to Kasperi Kapanen to win game 2 in double overtime by a score of 4-3.
2017-18 season: Trade deadline on February 26, 2018
Kind of like the 2017 trade deadline, the only notable move from General Manager Lou Lamoriello was acquiring a veteran forward. This time, it was from the rival Canadiens and it was for Tomas Plekanec. Toronto acquired Plekanec and Kyle Baun from Montreal in exchange for Kerby Rychel, Rinat Valiev and a 2018 2nd-round pick (Jacob Olofsson)
Plekanec – similar to Boyle – played around 20 games with Toronto after being acquired (17 to be exact) and in those 17 games to finish off the 2017-18 season, he only found the scoresheet twice tallying two assists. However, unlike Boyle, Plekanec doubled Boyle's playoff total and scored twice while also dishing out two assists for a total of four points in seven games against the Boston Bruins.
It was definitely kind of weird seeing a lifelong Montreal Canadien dawn the blue and white for a short period of time that season, but Lou Lamoriello definitely loved acquiring his veteran centres, that's for sure.
2018-19 season: Trade deadline on February 25, 2019
At the time of this trade and honestly until about a year and a half ago, this was one of Kyle Dubas' best trades as General Manager of the Toronto Maple Leafs. He acquired a 29-year-old two-way defenseman with bite from the Los Angeles Kings in exchange for essentially the future. He traded away a young 21-year-old Carl Grundstrom along with recently drafted (at the time) defenseman Sean Durzi and a 2019 1st-round pick (Tobias Bjornfot) for Muzzin.
Muzzin's addition was instantly felt on the ice and was the team's best defenseman (at actual defence) out there. Acquiring the type of player he was along with the fact that he was not shy at all to throw his weight around was definitely a huge addition to this team heading into the final stretch run of the 2018-19 regular season and into the playoffs where they ultimately matched up against the Boston Bruins again.
Obviously now looking back at that trade and how Muzzin is currently doing with the team, it sucks. After acquiring him, he was in the final two years of his deal and later re-signed with the team on a four-year deal at the 2020 trade deadline. However, since then, it hasn't gone quite to plan for Muzzin or the Maple Leafs.
Muzzin's health has been a huge issue since and it has forced him to miss significant time over the past three seasons, including playoff time. He is currently sidelined with a neck injury.
The only other notable move Toronto made at the 2019 trade deadline was a minor move. They swapped forwards with the Winnipeg jets sending them Par Lindholm in exchange for Nic Petan. In Petan's first game with Toronto, he scored on his very first shot and if I'm being honest, I was getting a little too ahead of myself because fast forward to this season and Petan has since played on two different teams and only been able to suit up for a combined 33 games in the NHL since the start of the 2020-21 season with three different teams (Toronto, Vancouver, and Minnesota).
2019-20 season: Trade deadline on February 24, 2020
It's no secret that at the time of this trade, it was very important for Toronto. They were in desperate need of goaltending with their troubles with having success with backup goalies. They pulled off this trade on the night of February 5th, 2020 after the Maple Leafs had an embarrassing performance against the New York Rangers at MSG.
Kyle Dubas was able to acquire goalie Jack Campbell and tough guy Kyle Clifford from the Los Angeles Kings in exchange for Trevor Moore, a 2020 3rd-round pick (Alex Laferriere), and a 2021 conditional 3rd-round pick (Cameron Whynot).
Campbell instantly brought stability to the Maple Leafs' crease and also became an instant fan fav here in Toronto. He was in the last year of a two-year deal he signed with the Kings but before the trade even took place, he already had a two-year extension in place that he signed while he was still with the Kings. So not only did Toronto have an option in goal for the remainder of the 2019-20 season to play with Frederik Andersen, but they also had him for the next two seasons and a very reasonable cap hit of $1.650M.
Campbell was able to play in 77 games with Toronto over three seasons and posted an impressive record of 51-14-9 with a 2.50 GAA and a .916 SV%. Obviously, as we all know now, Torotno let him walk last off-season and he signed a five-year deal with the Edmonton Oilers.
At the time of the trade, a ton of people didn't care about it, but there was also a crowd who was confused and didn't like it because they wanted Mason Marchment to get a longer look with the team. Well, the trade didn't really work out for Toronto or Florida, really, because Malgin only suited up for eight games that season while going pointless and Marchment didn't play in a game that season for the Panthers.
However, Marchment got the call to play in 33 games for them the following season registering 10 points and the following season when everyone who already hated Kyle Dubas hated him even more because Marchment broke out with the 2021-22 Panthers. In 54 games, Marchment scored 18 goals and registered 47 points while also having an edge to his game, so you can see why the Dubas haters hated him even more.
Marchement then walked in free agency and signed a big four-year deal with the Dallas Stars, but he hasn't quite had the same production this season as he did last season as he currently has just 22 points in 51 games.
For Malgin, he returned to Switerzland for the 2020-21 and 2021-22 seasons but then came back over to North America signing a one-year deal with the Maple Leafs in 2022-23. He had a pretty good preseason but once the season started, it just didn't pan out for him here again. He played in 23 games for Toronto while scoring two goals and dishing out two assists before he was traded to the Colorado Avalanche for Dryden Hunt. He has just two points (both assists) in nine games for the Avalanche.
2020-21 season: Trade deadline on April 12, 2021
Now is the part of the article where we talk about the year where we all thought Toronto had the easiest path to the Stanley Cup final, but in reality, they choked a 3-1 series lead to Montreal and their big ticket trade deadline addition was veteran forward Nick Foligno who struggled with injuries during his short time here in Toronto.
Toronto was able to pull off a three-team trade the day before the deadline with Columbus and San Jose which saw the Maple Leafs acquire Nick Foligno from Columbus and Stefan Noesen from San Jose in exchange, Toronto gave the Blue Jackets a 2021 1st-round pick (Corson Ceulemans) and a 2022 4th-round pick (Dennis Hildeby), as well as giving the Sharks a 2021 4th-round pick (Ethan Cardwell).
At the time of this trade, I was on board with it, I was someone who liked the look of Nick Foligno on this team. However, I didn't really want Toronto to overpay for him, and that's kind of what happened. I understand why they gave up their 1st-round pick because they essentially got Foligno for 75% retained, but Foligno only suited up for seven regular season games for Toronto registering four points (all assists) and struggled with injuries between the trade and game seven of the first round of the playoffs that year. He was only able to play in four games against the Canadiens and he ultimately signed a multi-year deal with the Boston Bruins in free agency.
This deal with the Calgary Flames was really only for some goalie insurance. The Maple Leafs had their fair share of goalie injuries that season which saw both, Frederik Anderssen and Jack Campbell miss some time due to injury.
Kyle Dubas was able to snatch David Rittich from Calgary, but had to give up a 2022 3rd-round pick (Aiden Thompson) in the process which was a little too high for me, to be honest.
Anyways, Rittich wasn't a Leaf for long. He only played four games and started in three of them that season. He posted a record of 1-1-1 with a 2.72 GAA and an ugly .888 SV%.
Another depth addition the team made was acquiring defenseman Ben Hutton from the Anaheim Ducks for a 2022 5th-round pick (Michael Callow). Not that much to dissect here other than he was just some blue-line insurance for Toronto.
Hutton just played in four games with the Maple Leafs and went pointless in all of them.
The final move for Kyle Dubas and company that trade deadline was finding a new home for Alexander Barabanov who they signed as a free agent the previous April. Barabanov really couldn't solidify himself a spot in the lineup that season in Toronto and was only able to play in 13 games. He registered just a single assist during his time in Toronto.
The Maple Leafs got forward Antti Suomela in return for Barabanov. Suomela didn't suit up for a single game for the Maple Leafs but was able to play in 55 games with the Toronto Marlies during the 2020-21 and 2021-22 seasons, scoring 14 goals and adding 14 assists as well.
Suomela is now over in Sweden playing hockey with Oskarshamn IK where he has 48 points – 24 goals and 24 assists – in 38 games.
2021-22 season: Trade deadline on March 21, 2022
Now we get into the most recent trade deadline for the Maple Leafs.
The notable trades started with this one with Arizona which saw the Maple Leafs trade Nick Ritchie and a 2025 conditional 2nd-round pick to the Coyotes in exchange for Ilya Lyubushkin and Ryan Dzingel. Dzingel was put on waivers and eventually claimed by San Jose (who would've seen that one coming) so this trade was basically Lyubushkin for Ritchie and a pick.
Lyubushkin was some added depth on defence and added an element that was kind of missing with this team back there. He blocked a ton of shots and would lay a bunch of hits while also dropping the gloves when need be.
Lyubushkin played 31 games with Toronto for the remainder of the season scoring two goals and adding four assists for six points. He also played in all seven of the Maple Leafs' games against the Lightning in the first round last year where he picked up one assist.
Although he didn't find the scorehseet a ton, he finished with 32 blocks and 93 hits as a Maple Leaf in those 31 regular season games, and I know that'll make a lot of people happy.
The Maple Leafs also dealt defenseman Travis Dermott to Vancouver for a 2022 3rd-round pick (Jordan Gustafson) in a move that seemed like strictly a cap move to free up a bit of cap space and also allow Dermott to get more playing time elsewhere.
The last trade the Maple Leafs made last trade deadline is now probably one of, if not, the best trade Kyle Dubas has made as General Manager of this team. He agreed on a deal with Seattle to send them a 2022 2nd-round pick (Niklas Kokko), a 2023 2nd-round pick, and a 2024 3rd-round pick in exchange for defenseman Mark Giordano and forward Colin Blackwell.
When it was announced that Mark Giordano was headed to Toronto, I was loving it. The only concern I had was if they gave up their 1st-round pick to get it done, but clearly, they didn't and Dubas only gave up a couple of 2nds and a 3rd with 50% retained on Giordano.
As we know now, Giordano was a genius add for the blue line last year and despite him being on the last year of his deal, he re-signed with Toronto in the off-season to a two-year deal that carries a cap hit of $800K which is just straight robbery if you're Kyle Dubas and company because we all know Giordano is severely outplaying his cap hit this season and it's been a treat to watch him out there on the ice.
2022-23 season: Trade deadline on March 3, 2023
Now we get to this season and with the trade deadline just weeks away, we start to speculate on who could be going where, and if you're a Toronto fan, you're probably hoping the team trades for almost every need that this team would benefit from.
A top-six winger/centre, a bottom-six winger/centre and a defenseman would be great additions to this team, but if they had to prioritize one thing this deadline, it should be a top-six winger/centre that can help the team add some scoring to the lineup come playoff time.
Toronto has been linked to a small handful of names already such as Ryan O'Reilly (STL), Timo Meier (SJ), Sam Lafferty (CHI), Vladislav Gavrikov (CBJ), and Jake McCabe (CHI).
Some other names who could be a potential fit for Toronto are players like Max Domi (CHI), Ivan Barbashev (STL), Conor Garland (VAN), Travis Konecny (PHI), Matt Roy (LA), Luke Schenn, (VAN) and Carson Soucy (SEA) just to name some.
Now, not all of those players are going to become a Leaf come the deadline, of course, but that's just me thinking out loud and naming a few players who are either a rental or have some term left on their deal that could be a potential target for Dubas and company.
If I had to pick one player for Dubas to go all in for, it's Timo Meier with an extension in place, easily. It'll be tough to fit him in beyond this year, especially if his next contract starts with at least a 9.5 or 10, but Toronto has a bunch of players up for contract in the off-season, so hypothetically, if they'd trade for Meier and lock him up to a long term contract, they're most likely going to have to rely on a handful of bottom-six forwards who make close to league min or a couple that make less than or around $2M.
It'll be tough if they somehow manage to land Meier, and it would be awesome, but until something actually happens, we'll just have to wait and continue to listen to rumours and reports as the trade deadline inches closer and closer.