Looking back on the good times for the Leafs in 2021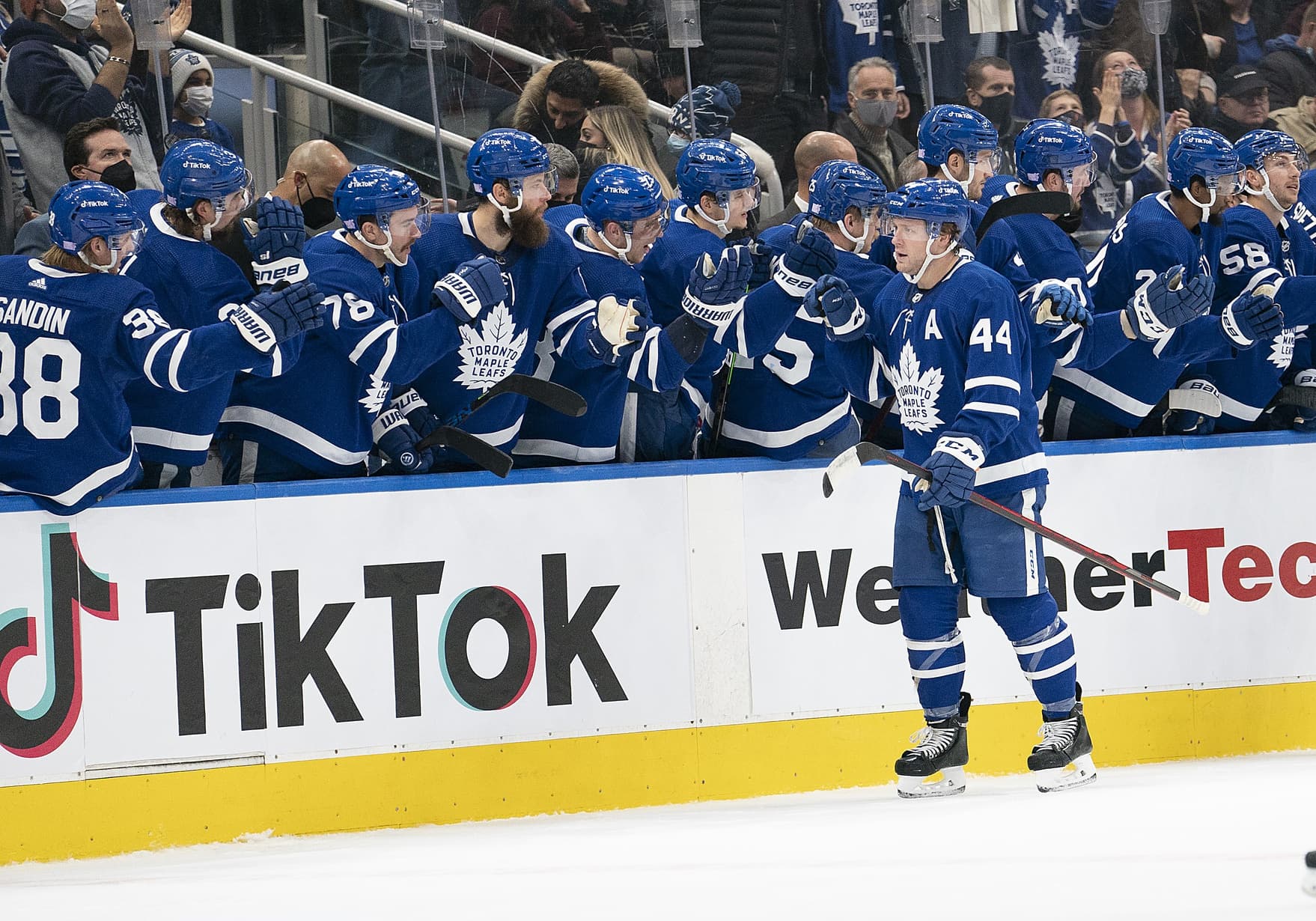 Photo credit:© Nick Turchiaro-USA TODAY Sports
The holiday season is upon us, and to mark the season the TLN crew is going to get all reflective about the past year, embrace the holiday season, and look forward to 2022 in the coming days with a series of roundtable articles.
We wanted to start off on a positive note, and so despite still having a couple weeks left to change our mind, here are our favourite Leafs moments of 2021.
Nick Barden
It's not a moment, but more of a game. When the Leafs played Winnipeg in the beginning of December, many people said how different this team looks. Toronto didn't allow the Jets to throw them around and it seemed like the Leafs were a scarier team to play against. That's not something that's been normal in past years, and this could be the turning point into a special team.
Joseph Zita
Despite how the season ended and into the 2021 playoffs, Jack Campbell breaking the record for the most wins to start a season was definitely something awesome to watch.
Michael Mazzei
When they signed Michael Bunting to a team-friendly contract
Roxanne Khasow
Home opener, against the Canadiens which (in case you forgot) the Leafs won!
Dylan Murphy
I'm gonna cheat a little bit and pick a Leafs-adjacent moment. While there were certainly a bunch of fun and… let's say eventful games these past 12 months, the moment I'm always going to look back on most fondly is going to the Newfoundland town of Conception Bay South to watch the Growlers play their first home game in 19 months. It was my first time getting to cover a game as a credentialed media member and that entire experience is something I'll remember for the rest of my life.
Scott Maxwell
The OT win in Chicago. Considering they were off to a rough start and had lost four in a row, playing terribly off the start against a winless team, and going down 2-0 to them (when they'd never had a lead) seemed like a sign this team was going to struggle. But, not only did they comeback, it came from a David Kampf tying goal against his old team, and the fact that Nylander scored the OT winner was the icing on the cake for me.
Mark Norman
Matthews' backhand roof job in overtime vs the Jets last season.
Jon Steitzer
It's always a fun game to play the "what day was I truly happy to be a Leaf fan?" game. I think for me it's heading in the way back machine to when the novelty of the Canadian division hadn't worn off yet, and we were treated to Jake Muzzin getting under the skin of Matthew Tkachuk.
We were still so full of hope back then, and much like how we felt coming out of the Jets game, there's the feeling that the Maple Leafs will play for each other and can push their opposition to the breaking point if needed. Ultimately, the Leafs ended up with their usual monotone Spring, but hey, that hope was really awesome, and I've enjoyed having some of it again to start the 2021-22 season as well.
What was your favourite Leafs moment? Tell us in the comments below.