MacKinnon could return to Avalanche lineup on Saturday, no changes for Toronto: Leafs practice notes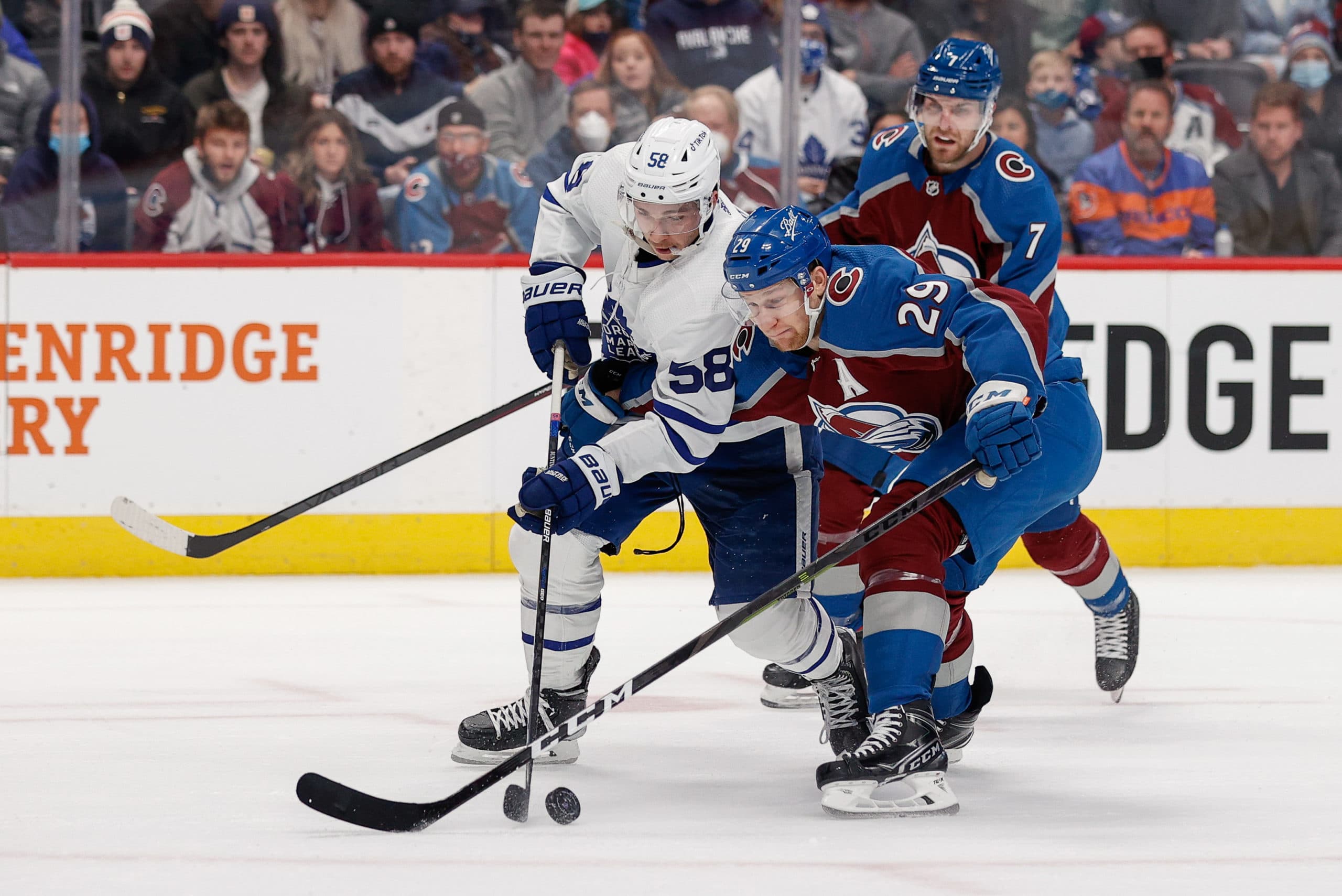 Photo credit:Isaiah J. Downing-USA TODAY Sports
After a 6-3 loss to Arizona on Thursday night, the Maple Leafs got back to work with a practice in Denver before their game vs. the Avalanche on Saturday night.
It was a rough go versus the Coyotes on Thursday — especially for Matt Murray — who allowed four goals against for the fourth time this season. Toronto led 3-2 before Arizona came back, scoring four unanswered goals (two in an empty net).
"You could break it down a lot of different ways, and there's a lot of different things that happened over 60 minutes. But, it really probably comes down to our inability to kill a penalty," said Maple Leafs head coach
Sheldon Keefe in Arizona on Thursday night
.
But when it comes to their next game, on New Years Eve game in Colorado, it doesn't look like any of the Maple Leafs' lineup is changing.
Wayne Simmonds and Joey Anderson are the odd forwards out, as is Rasmus Sandin and Jordie Benn on the back-end.
At this point, there's really no reason to change the defence pairings. Morgan Rielly is just getting back and needs to find his rhythm. Plus, none of the other defencemen have really offered up a reason to be taken out of the lineup.
I'd say the same goes with the forwards. Anderson did play well when he was in the lineup, but Toronto wants to see what they have with Dryden Hunt. The 27-year-old played pretty good on Thursday night, leading the Maple Leafs with six hits in the game.
There was no word after Friday's practice about who would start in Toronto's net on Saturday night.
Both Murray and Ilya Samsonov haven't had the best showings in their last three games. In fact, Murray is the only goaltender of the two, since December 15th, to have a game where his save percentage was above .900.
That was against the Tampa Bay Lightning at Scotiabank Arena on December 20th, where Murray stopped 18 of 19 shots.
One thing the Maple Leafs might have to watch out for on Saturday is Nathan MacKinnon, who could return to Colorado's lineup.
The 27-year-old has been dealing with an upper-body injury and hasn't played since December 5th in Philadelphia. Prior to the injury, MacKinnon was tearing up the NHL, scoring 34 points in 23 games. He remains in 6th place for P/PG in the NHL at 1.48.
If the Avalanche do in fact get him back, that'll be a big help for them to get the two points on Saturday night. Colorado, without MacKinnon in the lineup, have won six of their last 11 games. They've been dealing with a number of injuries, similar to what Toronto has experienced this season.
If you're looking catch the game on New Years Eve, it'll be aired on Sportsnet at 7PM ET.