Mail Call! Leafs defenseman as a forward? Who to watch on the Toronto Six and more…
It's mail time again. That magical time of the week when we rely on our readers to help us come up with ideas for our content. We had quite a few interesting questions today, so let's get right at them…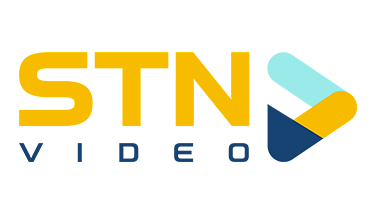 Jon: I think back to my early days of being a Jets 1.0 fan, and how they lacked forward depth, so they'd use Phil Housley as a forward on the power play. Given that Rielly is in many ways similar to Housley, in that he's a speedy puck carrier/distributor lacking a heavy shot, and has questionable defensive abilities, I'm not opposed to the idea, in theory, but in practice I think he's better off on the blueline.
The Leafs aren't so deep defensive, that Rielly wouldn't still be considered one of the top six options covering his own zone. He's also one of the best at moving the puck out of his zone once the Leafs have possession. I get that Rielly is frustrating at times, but really, where do you slot him in with the forward group? The third line? That seems like a waste. Rather the Leafs should continue to try and get Muzzin and Holl on the ice for the toughest assignments.
Brian: I'm surprised this doesn't get suggested more to be honest. For as offensively gifted as he is, Rielly's defensive game has good from "can improve" to "needs to improve" to "does it even exist?" over the last few seasons, and with the Leafs struggling to find ice time for guys like Mikko Lehtonen and Rasmus Sandin, it's certainly something I wouldn't be opposed to them trying.
Mer: This is an interesting proposition. My gut instinct wanted me to just say no and leave it at that, but when I paused to think about it, I can see how it might make sense. But does that leave us with a hole on defense that needs to be addressed?
Nick B:  As much as I think it'd be something the Maple Leafs should try, I don't think it'd work out at the end of it all. Although he does have some offensive flair, that would mean taking him out of the top-four. And then you ask the question; who would go there? Jake Muzzin? I don't know. But I'd stay away from it if I were Sheldon Keefe.
Michael: I wouldn't put Rielly as a forward at all, but I think placing him on the wing during a power play might be something worth considering. If the Leafs defenceman are encouraged to shoot the puck, the. They should be able to do so from a higher percentage area. I think Rielly can become more of a scoring threat in that role and it wouldn't hurt the top unit's overall effectiveness.
Mark: Rielly isn't a forward? Jokes aside, I applaud the outside-the-box thinking, but we've heard this suggested for Kaberle, for Franson, for Gardiner and for Rielly in the salary cap era and the reality is this almost never happens. Shifting from defence to forward isn't just about being a great skater and having high hockey IQ, it requires an understanding of the routes you need to take, the coverages you need to keep and the places you need to stand… does this sound like something Rielly has fully figured out as a defenceman? I'm fine with keeping Rielly on the back-end and assuming the "rover" role while Brodie holds down the fort.
Mer: In the WHOLE league? Wow. I'm just gonna go for safe Leafs-fan answer here and say overrated is Brad Marchand. Underrated is Jack Campbell.
Nick B: That's a tough one. At this point, I want to say Carey Price is the most overrated. He's still a great goaltender, but he's not the best in the NHL anymore — I don't even think he's the best Canadian goalie anymore. I say he's the most overrated because you still see people putting him as the starter for Team Canada at the Olympics. I love the guy to bits, but I don't believe he's the best goalie Canada has anymore. In terms of underrated, I'm going to go with Mitch Marner. He doesn't get a lot of recognition for being such a great player, who right now is leading the NHL in points. Marner has played good and because of his contract, people don't like him anymore. It's time to get over that and start appreciating him.
Michael: Can it be William Nylander for both? Now I await the fire storm.
Brian: This answer fluctuates year by year, and coming into this year it's Mika Zibanejad. Perfectly fine player, but rode a sky high shooting percentage last season to a 40 goal season that I don't think he'll reach again.
Mark: Most overrated: I don't think there's a single player in this league who skates by more on reputation than Carey Price. Even in a recent The Athletic article about goaltending tiers, other general managers revered him despite the fact he's 26rd in save percentage among goaltenders with at least 100 starts since 2017-18. Most underrated: Dare I say William Nylander? Willy is overshadowed by the other three members of the Big Four, but he is legitimately an elite talent who in my view gets unfairly maligned by old-school hockey fans for not playing a certain way. Runner up would be Jonathan Huberdeau.
Jon: I agree with the common assessment that over/underrated are constantly moving goalposts. In fact if we all answer that Justin Holl is underrated, has he moved into the overrated category? Instead I'm going to answer this with a player worth watching and one we need to start drifting away into obscurity. I've always felt that Mark Schiefele would get talked about a lot more if he wasn't in Winnipeg, and is a unique talent. On the other end of the spectrum we need to consider how far removed we are from a good Carey Price season, and probably stop treating him as a generational goaltending talent.But since everyone else is answering Carey Price, I'll say Drew Doughty.
Mer: I have Jack on my goalie squad so I'm feeling pretty good. But in truth I'm not doing great in our TLN league. In my all girls league, however, I'm kicking butt.
Nick B: Bad.
Michael: Overall feeling pretty good, but Mackenzie Blackwood is on IR after a hot start so now I'm pissed.
Brian: Shut up, Paul.
Mark: I made the mistake of taking on 3 fantasy hockey leagues whilst raising a newborn, so there has already been a few times this season where I've forgot to set my lines or haven't been on top of injury replacements which is frustrating. I have Auston Matthews in a keeper league so things are looking up for that team. As for my one-year leagues I did not prepare for this year's drafts as much as in previous years and it shows in the choices I made under the pressure of time: Sebastian Aho and Mikko Rantanen in the first and second rounds when I could have had Sidney Crosby and Mika Zibanejad. Sigh
Jon: Right before the draft they switched the goaltending scoring on me and I plan on having lots of average goaltenders bit me in the ass. So here I am with Lehner, Jarry, and Demko, after letting Pekka Rinne (and David Ayres) go. I should probably drop Demko in the near future too now that he's given me one good outing, but need a worthwhile replacement player to show up. tl;dr, my goaltending is a mess.
Mer: I don't think so. I think we've gotten what we need from them and I think give it a game or two more and the top 6 is really going to start flying offensively.
Nick B: I'm not overly concerned at this point. There are some new players and I think they deserve 10 games to find their groove. Some have even already found it but are just snakebitten. There's going to come a time when they get some help from the bottom-six and that should be very soon.
Michael: I'd be more concerned if this continues to be a problem past the midway mark of the regular season. It wasn't going to be a smooth transition given the lack of a preseason, but they should be comfortable in due time. It also doesn't help that one of the guys is currently on LTIR.
Brian: Not yet. It's still early, and there was a lot of roster overturn with no preseason or proper training camp. Not everyone is going to come around, but I wouldn't bet on all of Zach Hyman, Alex Kerfoot, Jason Spezza, and Wayne Simmonds to continue their tepid start.
Mark: I'm going to go with "yes". While there should be some bounce-back in some players' shooting numbers, there's a lot of players outside of our Big Four who are past their prime years. In adding the elements of physicality and leadership to our team this offseason, we have definitely taken a step back on the speed and talent side of things. I've lost hope in Kerfoot becoming a 40-point player over 82 games, and the rest of our current bottom 6 would be hard-pressed to break 30 in a good year. It's unfortunate we lost Robertson to injury, because he could have injected some offensive "pop" into the lineup. Man I miss Kadri.
Mer: MGM (Mikyla Grant-Metis) caught me eye. She's also the player to watch on the Six for sure She is gonna be a star, mark my words. Right now I'm definitely most concerned with our matchup with the Pride. They're essentially the defending champs and a tough team to beat for anyone, let alone the newcomers.
Nick B: I'm going to agree with Mer here and say Mikyla Grant-Mentis is the most noticeable and the player to watch. Right from the start she's stood out and has been a very good player with the Six. In terms of matchup, again, I'm going to agree with Mer and say the Boston Pride. Each team that the Six have played so far are really good, but something tells me the Pride are the team to beat. I believe each of the teams are very close in skill, so I'm excited to watch, but again, the Boston Pride.
Michael: MGM is the obvious pick here and I think she's been fantastic. Hopefully she can become team captain one day. Maybe I'm biased but Minnesota is one the Six should be keeping an eye on, especially after blowing a 5-1 lead.
Jon: When I'm new to following a league it's usually the goaltenders that stand out for me first, and that's what Elaine Chuli did in the first game. I'm looking forward to her next start. As for my player to watch, I heard so much about Emily Fluke pretournament that I'm excited for her to find her scoring touch in this tournament. Additionally, if there is a team that I'm concerned about, it's my conflicted rooting interest with Connecticut Whale. Having been a resident of Connecticut I've come to love all things blue and green. And if I'm going to answer all the questions here, I'll say I'm not an expert on Metal subgenres, so I'll just hope that Manowar fits into this category and say them.
So closes another TLN mailbag. We'll be searching for questions again next Monday. Thanks to everyone who sent one in.